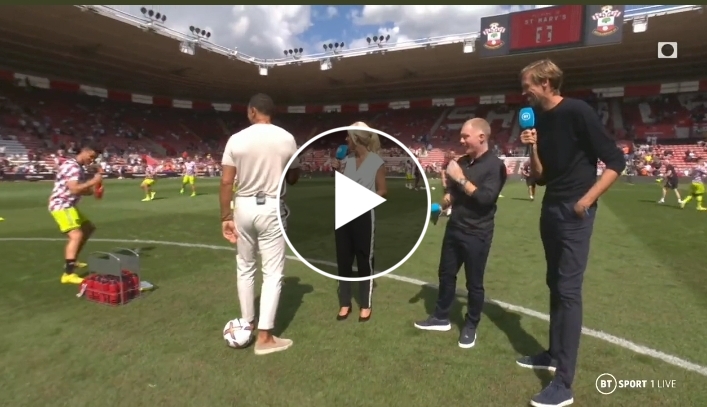 Cristiano Ronaldo wetted former and retired teammate Rio Ferdinand with water at Saint Mary's yesterday, MySportDab reports.
Ferdinand was among the team of BT reporters who were covering the match yesterday.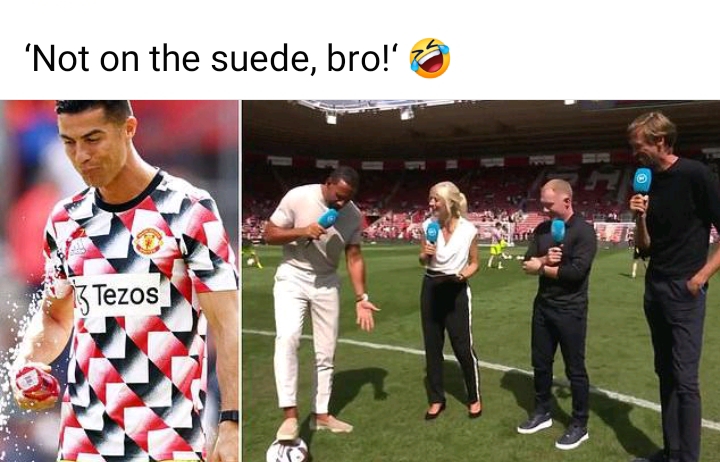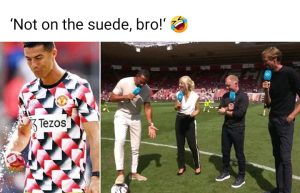 Ronaldo had walked to the team, which consisted of other Premier League legends such as Paul Scholes and Peter Crouch.
READ ALSO: Manchester United Issue NEW Update On Cristiano Ronaldo's Future (VIDEO)
He greeted them and then pulled a stunning prank on his former teammate Rio Ferdinand. The 37-year-old wetted Rio Ferdinand's shoes before taking to his heels.
The incident was received with shock by the reporters, who were just surprised at Ronaldo's action.
They all grin at the incident, but Ferdinand was obviously not happy. He just laughed it off with shock and said, 'not on my suede, bro.'
Ferdinand was always regarded as the top protagonist of mischiefs and pranks among his teammates in his days with United.
Commentators took out the humor from the scene and said that Ronaldo might be trying to pay his former teammate back with a prank.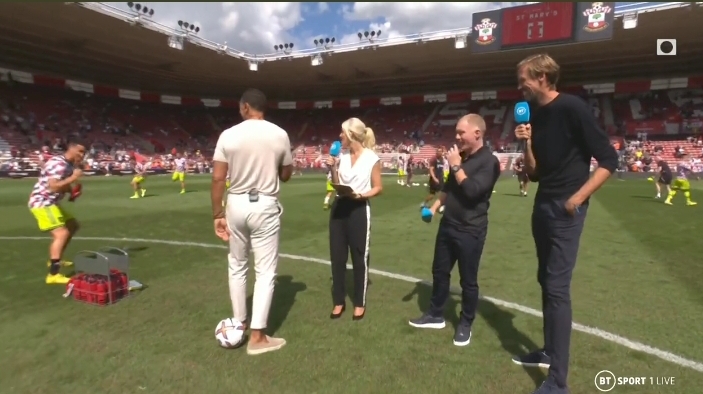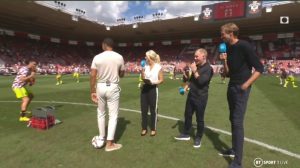 Ronaldo started on the bench again against Southampton. He came late into the match and did not create much impact.
With the transfer window closing in a matter of days, speculations around Ronaldo's Man United future have heightened.
It is clear that Ten Hag may force Ronaldo to play second fiddle to Marcus Rashford. This may not augur well for the career of the five times Ballo.n d'Or winner.
Ronaldo is keen on leaving the club, but no bid has been submitted yet for the player.
Watch
😂😂 not the suede bro @Cristiano! pic.twitter.com/pW9a3Wrnkf

— Rio Ferdinand (@rioferdy5) August 27, 2022