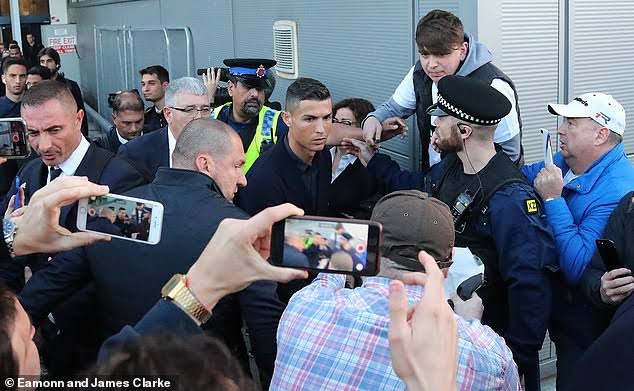 Merseyside Police have confirmed the interrogation of Cristiano Ronaldo for alleged assault, MySportDab reports.
The Police cautioned the Manchester United star for allegedly assaulting an autistic boy, recording a video of Man United players leaving Goodison park after a 1-0 loss to Everton.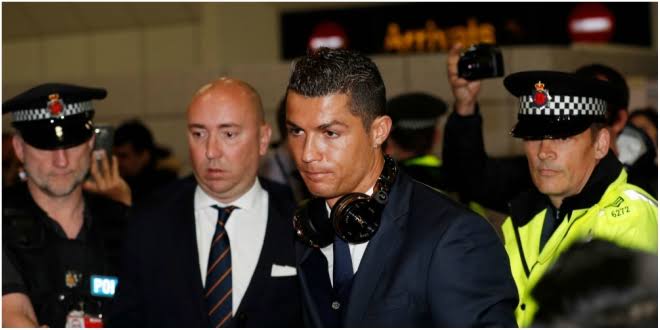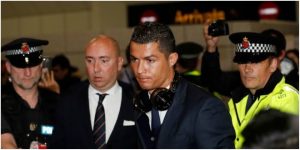 Footage of the video showed a furious Ronaldo smashing off the phone out of the boy's hand as the hot was recording the video.
READ ALSO: Exit Plan: Ronaldo Drops Update SLAMS Lying Media! (Details)
According to there mother of the victim, who was right a the scene of the incident, the action of Cristiano Ronaldo toward the boy was so shocking.
The boy was helpless as the Portugal international unleashed his fury on the little boy just for taking a video recording of the players after the match.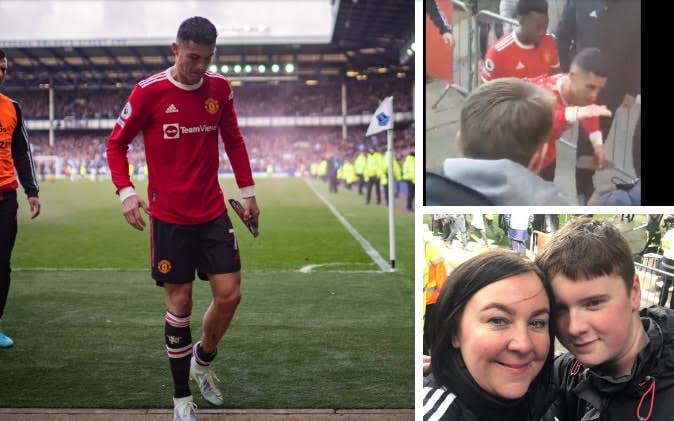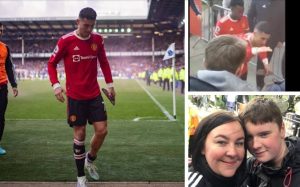 Although not mentioning the name of Ronaldo, the Merseyside Police confirmed that they had questioned a 37-year-old man who voluntarily arrived at the Police Station after an allegation of assault and criminal damage.
The incident, for which the 37-year-old man was interviewed, was related to the Everton vs. Manchester United match, which took place on Saturday, April 9, 2022.
A further statement from the Police indicated that the matter has been dealt with through conditional caution and has been closed.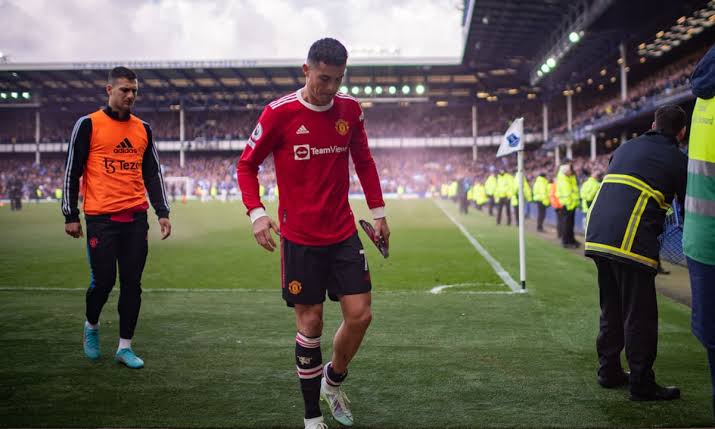 This implies that despite Ronaldo's untoward action towards the little Everton fan, the Police will not proceed with further investigation and have conditionally cautioned the player.
Ronaldo was visibly angry after Man United lost the heated match to Everton 1-0 and must have reacted out of sheer anger towards the dan.