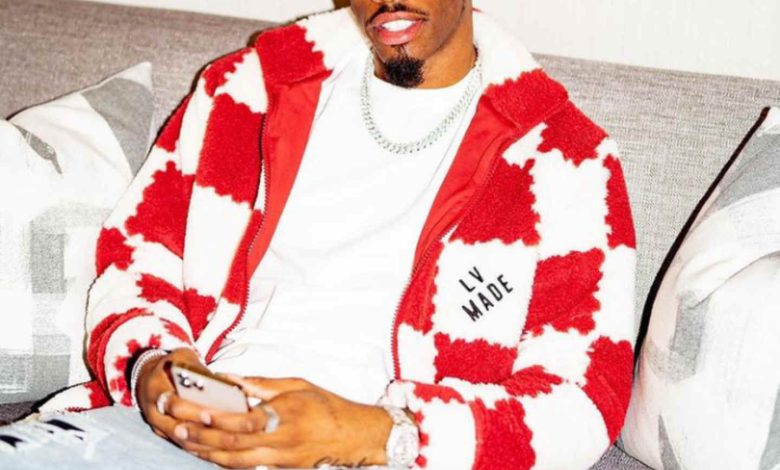 Ivan Toney is a professional footballer who plays a striker for Premier League side Brentford football club.
His rise to fame from the Championship is an incredible story that still lives in the memories of many who played with him.
He plays as a striker and has so many goals to his name all through his playing days which is still counting more.
Ivan Toney Biography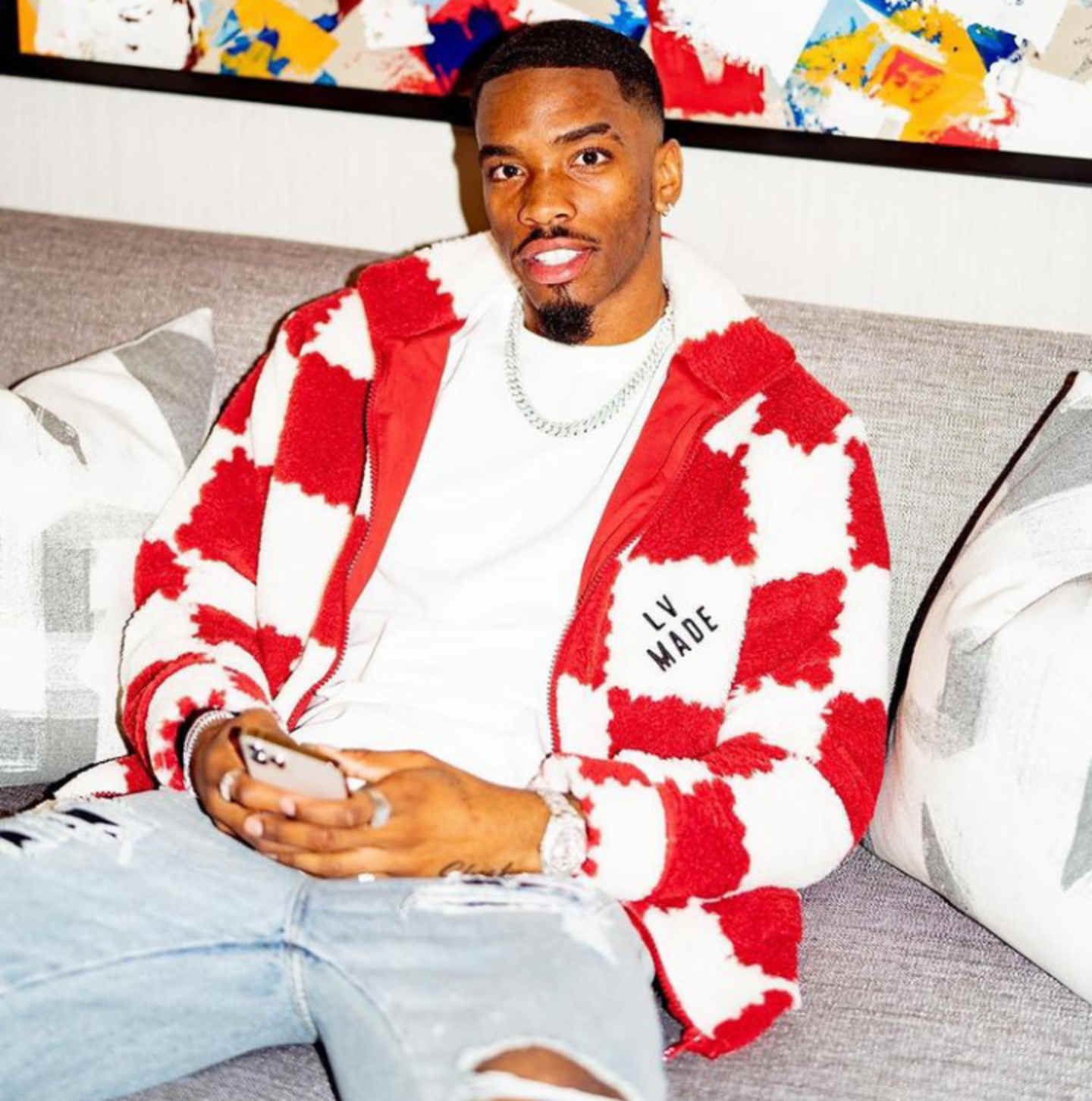 He was born on the 16th of March 1996, in a place called Northampton in England, United Kingdom.
Ivan Toney is 26 years old as of 2022 and celebrated his birthday months ago, a day his family and well-wishers wished him more success.
His full names are Ivan Benjamin Elijah Toney, but he goes by just Ivan Toney, which the world knows.
He is of Jamaican/English Heritage and ethnicity, and many e convinced of his family background.
He was born and raised in Northampton Town, where he became the football player he is today.
His growth wasn't the perfect one with a happy family, as his father wasn't a whole part of his life based on his extramarital affair with another woman.
His mother's name is Lisa, there isn't so much about her online, but she played a massive part in her son's life.
His father wasn't a much part of their family, but they all maintained contact with each other once in a while.
He grew up with two sisters and half brothers who all had the same mother who gave birth to them.
His sister's names are Jasmine and Jemma, while his half brothers' names are still unknown today.
They all grew up together with their mother, Lisa, taking care of the whole family when they were much younger and couldn't get things done themselves.
Their family has a strong connection as they still reach out to each other once in a while despite being grown-ups.
Toney Career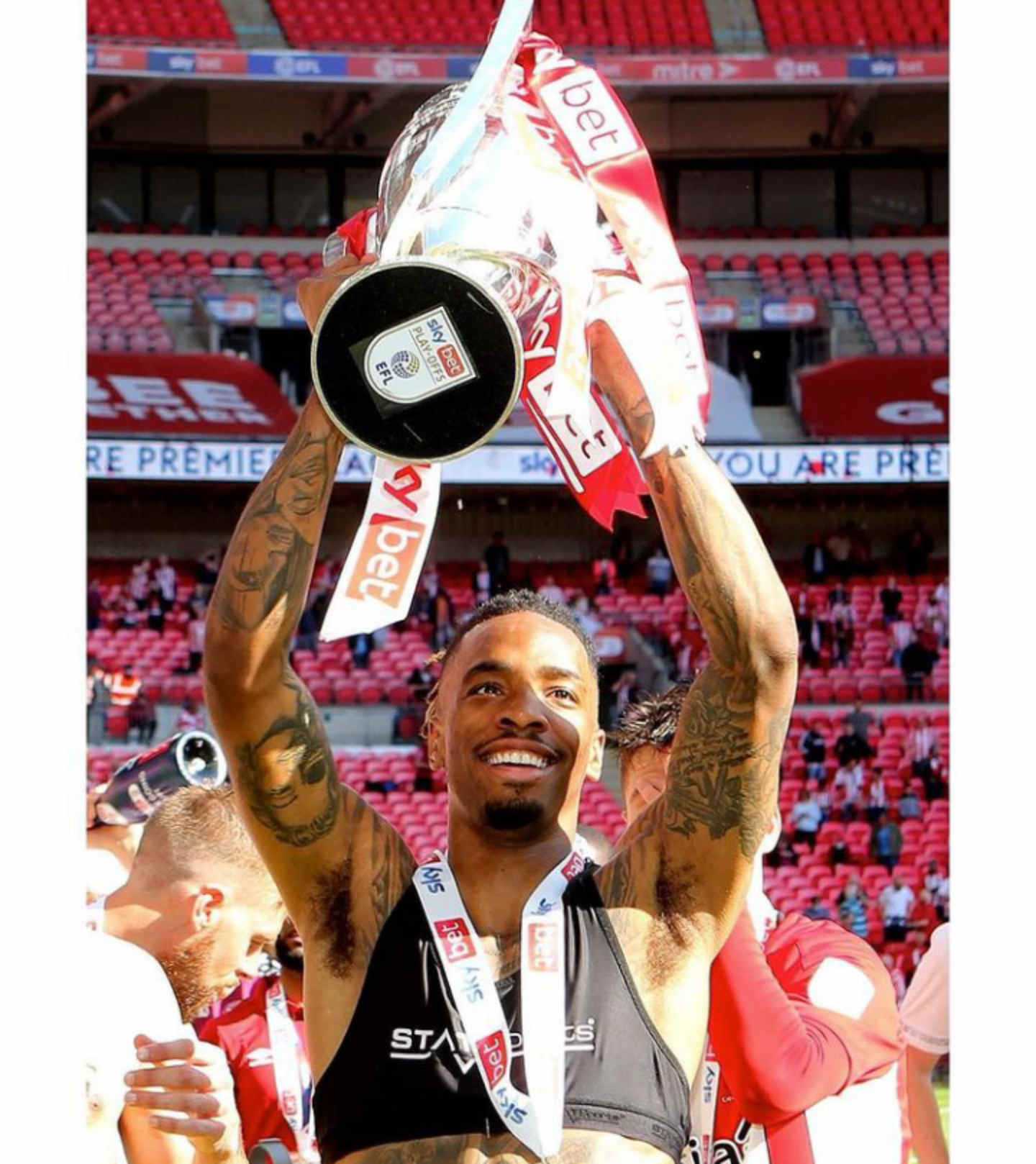 Ivan Toney's football career is one that, from childhood, had a lot of potentials, but things didn't work out perfectly as they should have.
He started his football life playing with the Northampton youth team, which is close to her home.
There isn't so much information concerning the early time when he started and how he got into loving football and taking it as a career.
At age 16, he became one of the youngest players to make a senior debut when he played in a match for Northampton Town.
He developed quickly from the youth team to becoming a full senior team member after impressing his coach.
He featured for Northampton Town's first team from 2012 to 2015, in which he made 53 appearances and scored 11 goals.
Ivan Toney completed a move to Premier League side Newcastle United on the 6th of August 2015 for an undisclosed fee.
Unfortunately, that move wasn't the one for him as he could only manage just two appearances, which he was out on loan.
His first loan move was with League One side Barnsley which was somewhat of a short terms deal as a youth player.
The spell with Barnsley wasn't productive as he headed to Shrewsbury Town next, where he made over 19 appearances and scored six goals in the 2016-17 season.
He joined Scunthorpe United next in 2017, and it still wasn't too good for him as he had just 15 appearances with six goals to his name.
During the 2017-18 season, Ivan Toney completed another loan move to Wigan Athletic, where he played 24 games and scored four goals.
Another spell the following year with Scunthorpe United, where he once played for, and this time, he made 16 appearances and scored eight goals before leaving.
He made the most significant career break after sealing a reported move to Peterborough United for €650,000.
Ivan Toney became a household name for scoring 40 goals in his 76 appearances before signing with Brentford on the 31st of August 2020 for a total package of €10 million.
He went on to set a Championship record of 31 goals in a season, and he also went on to help his side gain promotion to the Premier League, and will date, he has 81 appearances and 45 goals.
Toney Family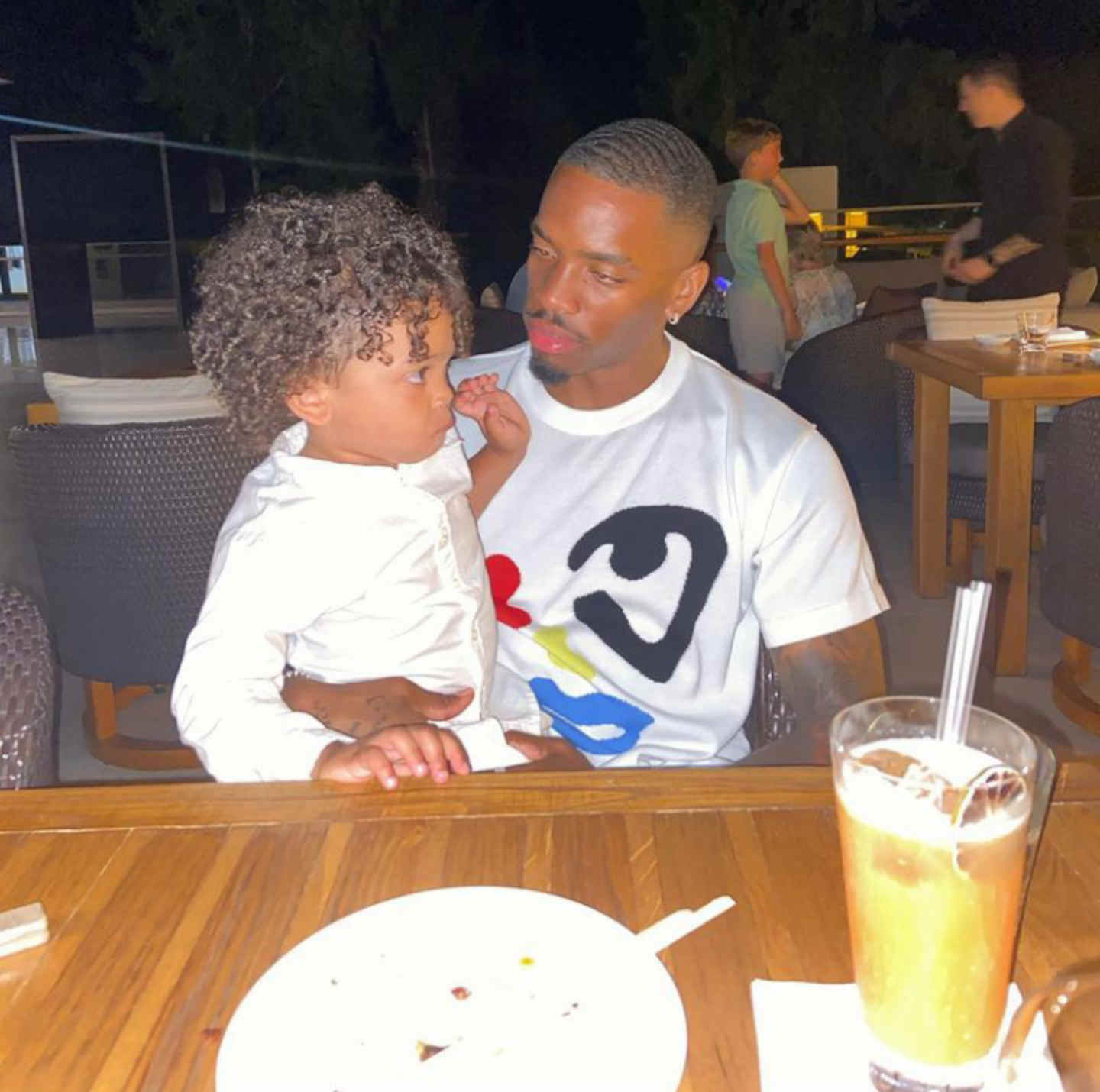 Ivan Toney has a family of his own with his fantastic girlfriend. They both have a son together.
He is in a committed relationship with a lady known as Katie, but we don't see how things are going now as there is nothing about her on his social media.
Regardless of how Toney's relationship life might be, he is doing good for himself as a father.
There are several pictures of him and his incredible son, which he always posts on a couple of occasions.
We don't know the exact date of birth of his son, but we guess he could be at the age of 4 or 5 years old as of today.
His partner Katie is a private person who does not like the limelight on her as she has continued to keep herself away from everything.
READ MORE – Luis Diaz Bio Career Net Worth
She is also much involved in the life of her son, who she gave birth to, with her boyfriend, Ivan Toney.
They usually hang out together, but it has not been easy to get a picture of them altogether.
Ivan Toney is a great father and has shown a lot in his post about his son, who seems to be the only person he talks about on social media.
Ivan Toney Net Worth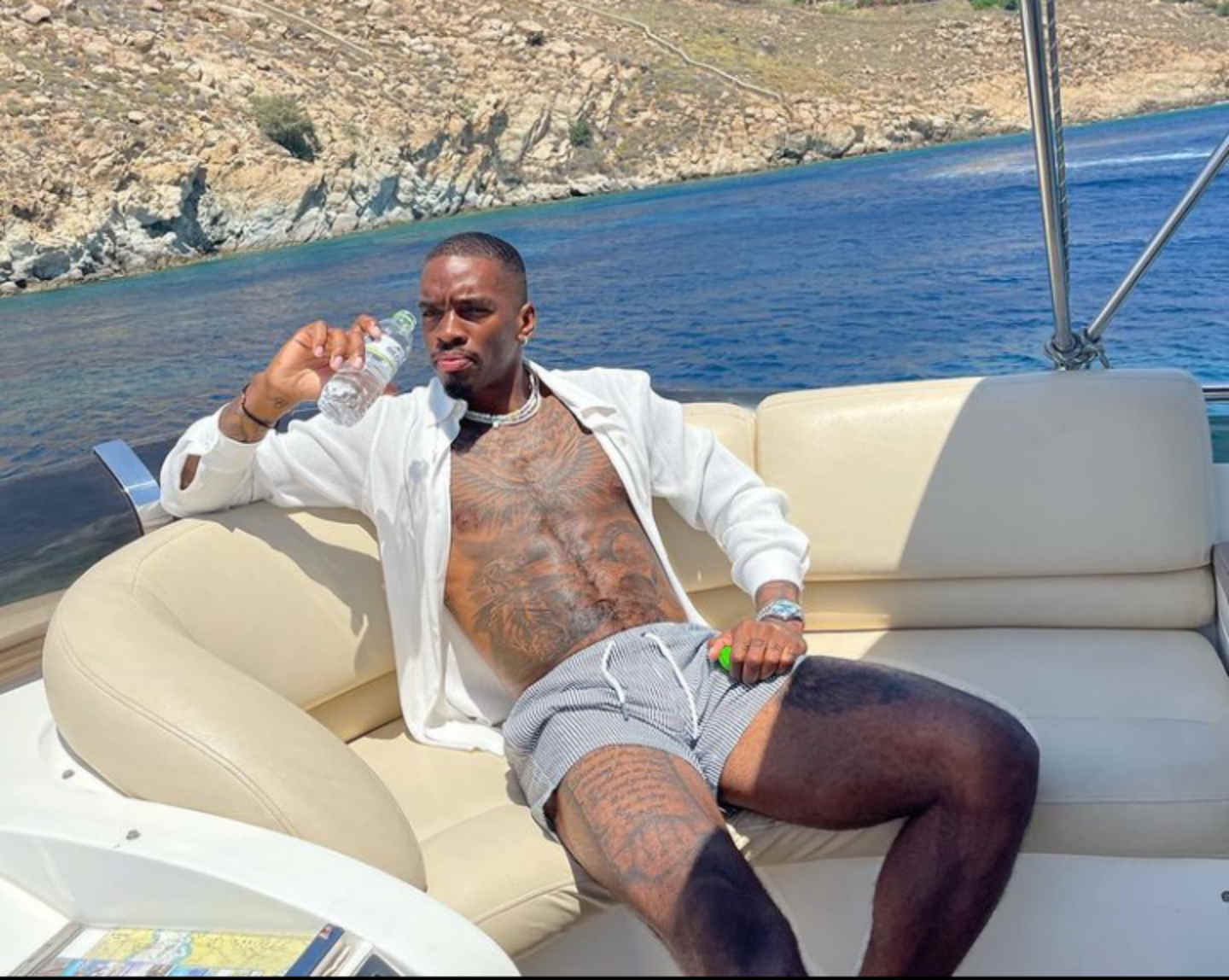 Ivan Toney's net worth is around €1,500,000 million, which he made from football.
He is playing with Premier League side Brentford and is one of the highest earning players with the team.
His big break has put his value on the market on high alert, but his club Brentford has made it hard for a possible move elsewhere.
His market value is at around €40 million as he is an untouchable player by his manager, who they are not willing to sell.
He should be racking up more pay in the future with a move imminent despite his team blocking a return to Newcastle United.
Ivan Toney lives a lavish lifestyle and spends his holidays in a boat cruising with his family and friends.