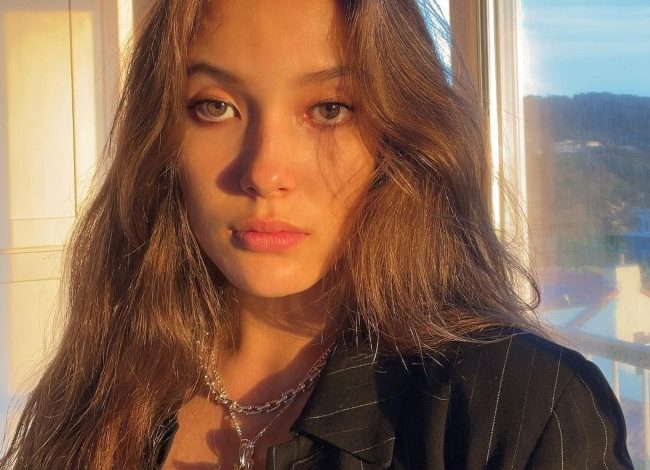 Eileen Gu, also known as, Gu Ailing, is a freestyle skier for China.
Her mother is of Chinese descent, while her father is from America.
She has won two Olympic gold medals and also works as a model.
Since 2019, she has represented China in international competitions involving the halfpipe, slopestyle, and big air.
Eileen began skiing when she was three years old and won the championship for the USA Snowboard and Freeski Association's junior group when she was nine.
She then entered the senior ranks of the association when she was just 13 years old.
Eileen GU Biography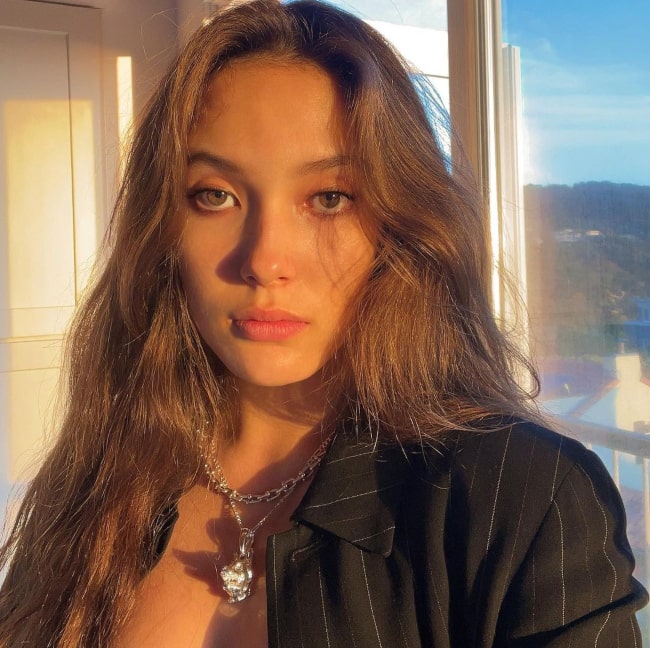 She was born in 2003 to her parents in San Francisco, California, United States of America.
Her given name at birth is Eileen Feng Gu. However, she is also known as Eileen Gu and Ailing Gu.
She is 5 feet 6 inches tall. Furthermore, her weight is unknown.
She finished her high school education at San Francisco University High School in San Francisco, California.
Eileen's mother signed her up for ski lessons at a ski school in Lake Tahoe so that she could improve her skiing skills.
As was the case with her, Yan was an accomplished skier during her school years and took first place in many events.
Eileen eventually became an expert skier and won many events at her school.
As a result of her early achievements in skiing, she decided to compete in skiing events at the national and international levels.
According to the Times, Eileen's mother, Yan, came to the United States from China approximately 30 years ago and has been Eileen's sole parent throughout her life.
Yan now frequently travels with her daughter.
In addition to that, she has worked in investment banking for companies based in New York and California.
Her mother had her first skiing experience at Hunter Mountain, which is located in the state of New York, while she was attending the latter institution.
Her mother's enthusiasm for the sport grew after she moved to the San Francisco Bay Area to earn an MBA at Stanford University.
Gu's mother enrolled her in ski lessons at Lake Tahoe.
"Accidentally generated [in me] a pro skier," Gu says of her mother's influence on her skiing career.
As for her father, He is kind of an enigma to us. The Times reported that he is American and received his degree from Harvard; nevertheless, there is no public record of him, and she does not communicate openly about him.
The fact that almost little is said or disclosed about Eileen Gu's father may be because they wished to keep the situation confidential.
On the other hand, several sources have stated that her Father is of American and Caucasian descent.
Professional Career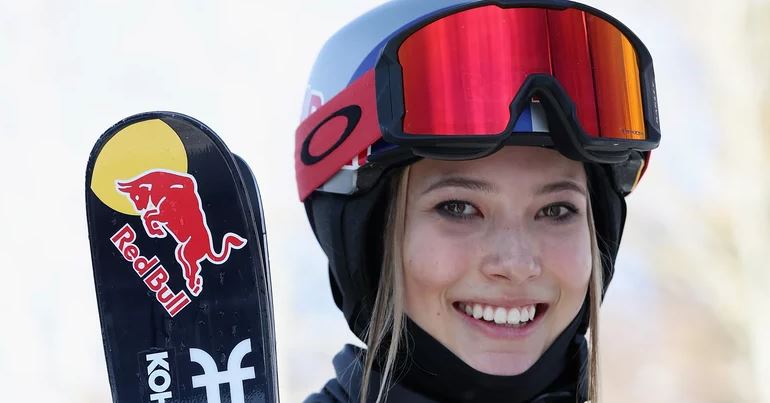 Eileen Gu competes in Halfpipe, slopestyle, and big air for the Beijing Nanshan Ski Resort Club.
She competed for China in many championships and got awarded gold and silver medals.
Gu's participation in the halfpipe and slopestyle competitions at the 2021 Aspen World Championship earned him a pair of gold medals for China.
She made her debut in the world of international skiing in 2019.
She competed for the United States of America in the Freestyle Ski and Snowboarding World Championship, where she finished second in the Slopestyle competition and first in the competition in Italy.
After winning the title, she began competing in various ski competitions worldwide for China.
"Freeski Slopestyle" and "Freeski Halfpipe" were two of the two gold medals Eileen won at the Freestyle Ski and Snowboarding World Championships (FIS) 2021.
At the FIS Freeski World Championships, she became one of the first and youngest freeskiers to win two gold medals.
After winning a bronze medal in "Freeski Big Air," she was forced to withdraw from the competition after breaking her hand.
Eileen Gu also models as a side job. In addition to working for various companies and publications, she has established herself as a fixture at the New York Fashion Show.
As a fashion model, Eileen has worked with and collaborated with various brands in the fashion, apparel, sports, skincare, makeup, and healthcare industries.
Some brands with which she has worked and collaborated include Fendi, IWC Schaffhausen, Louis Vuitton, and many others.
She is currently in a contract with many modelling agencies, including IMG Models, amongst many others.
Eileen Gu Net Worth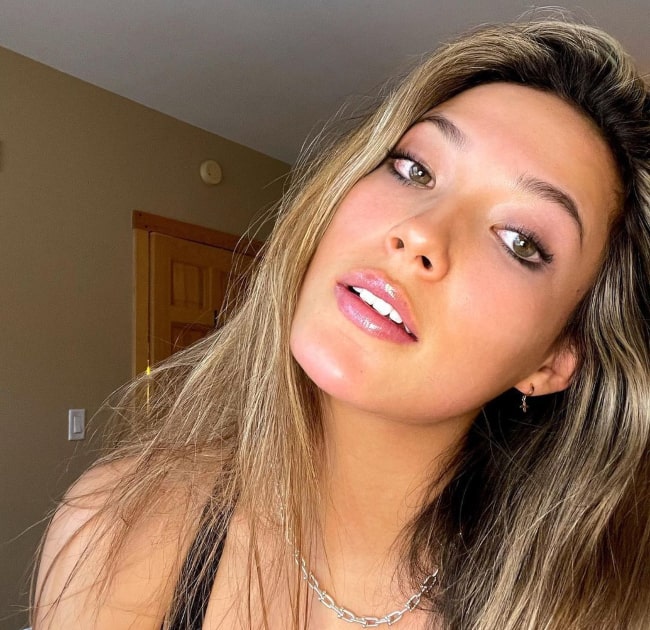 She has a net worth of $2 million. Eileen Gu earns from her career as a professional skater.
Her Skating career and modelling are the primary contributors to Eileen's financial success.

She can amass considerable wealth thanks to the many income sources, but she has decided that she would rather live a simple life.
Eileen Social Media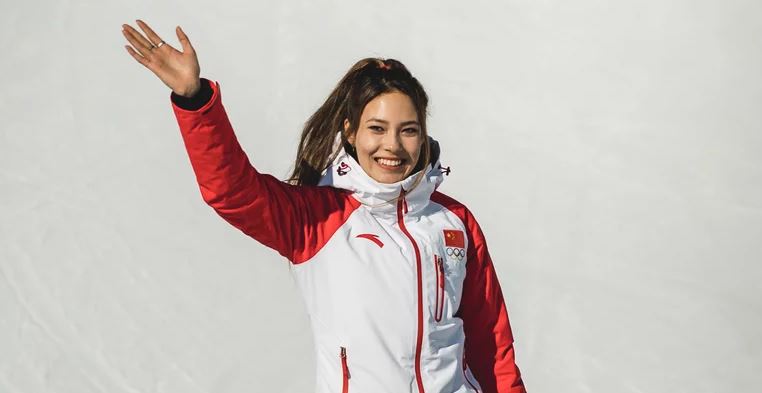 Eileen Gu has amassed an impressive one and a half million followers on her Instagram page, where she often posts photos of herself dressed in stylish ensembles.
She has catapulted to the status of a celebrity in China almost overnight.
She has won the hearts of the Chinese people with her outstanding athletic abilities, model looks, and exceptional intelligence.
However, in recent days there has been a small but growing current of unhappiness on the Chinese internet.
The situation has partly tempered the outpouring of admiration for Gu on the internet.
After making comments about the lack of freedom of expression on the internet in China, she got called out by some social media users for being oblivious to her privileged status.