Football
Wagatha Christie: Rooney Happy, Vardy Kicks As Court Takes DECISION! (Details)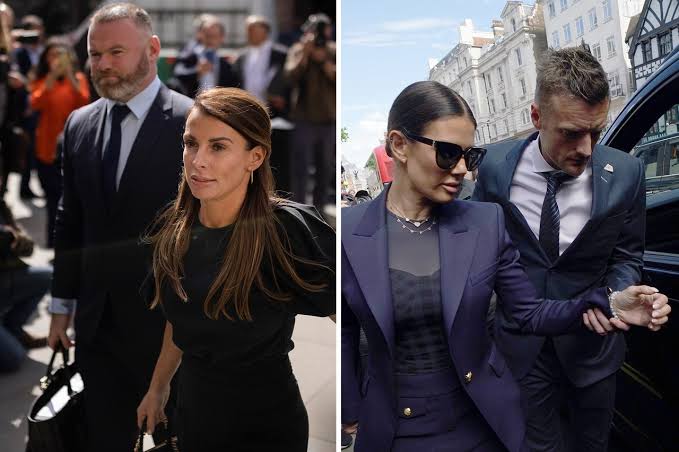 Judge Justice Steyn has given her final judgment on the Wagatha Christie libel case between Vardy's wife Rebekah Vardy and Rooney's wife, Coleen Rooney, MySportDab reports.
The case which has lingered in court for months saw the two England internationals clash with accusations and counter-accusations.
Jamie Vardy and Wayne Rooney have backed up their wives as both clashed in court over allegations of libel.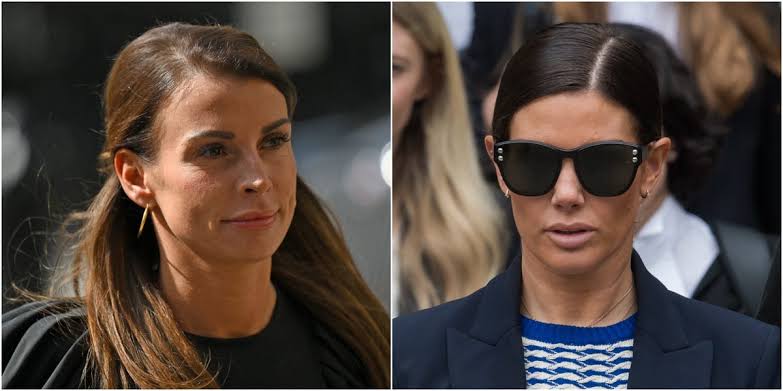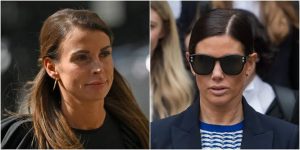 The case which was termed Wagatha Christie saw Vardy's wife Rebekah Vardy lose to Rooney's wife Coleen Rooney after the final court ruling.
READ ALSO: Wayne Rooney CONFIRMED As New DC United Manager! (Details)
Jamie Vardy's wife Rebekah Vardy had initiated the case against Rooney's wife Coleen Rooney over allegations of libel on a viral social media post.
Delivering the judgment, Justice Steyn admitted that Rooney's wife's post "was on matters related to the public interest" as the "undesirable conduct of revealing information on celebrities' privacy to the press is not gets out of hand."
The Judge went ahead to absolve Rooney's wife of all allegations leveled against her by Rebekah Vardy.
She admitted that Rooney has convinced the court that the essence of the wife's social media post was true meaning that Vardy leaked her private information to the press.
The court has praised Rooney for a "reliable and honest" evidence while dismissing Vardy's evidence as misleading, and lacking credibility.
Rooney's wife was happy with the court ruling saying as the wife emerged victorious after the ruling.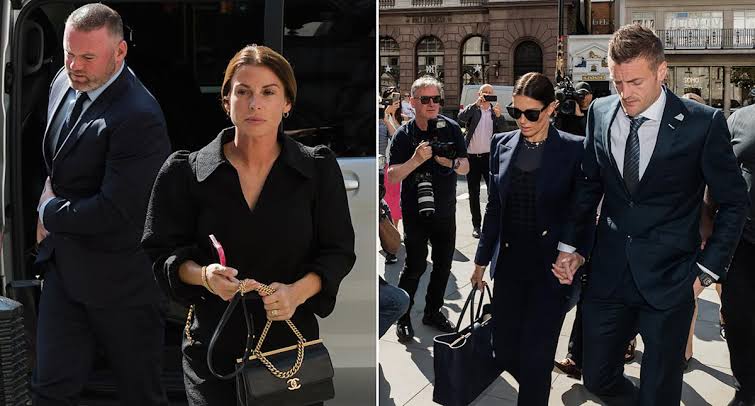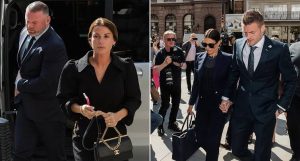 Coleen stated that the stress of taking the matter to court wasn't worth it at all and that the money would have been expended on better causes.
However, Vardy reacting to the ruling, said the ruling is wrong and disputed the position of the judge and that she will not accept the ruling.
However, Vardy has disputed the verdict made by the judge, describing the ruling as "wrong" and not one she can accept.
"The ruling is disappointing and sad. The Judge's decision is unacceptable and I am devastated by the outcome of the ruling."