Football
Uncategorized
OMG! Ten Hag And Martinez Conversation Dugged Out After New Man United Bid! [FULL DETAILS]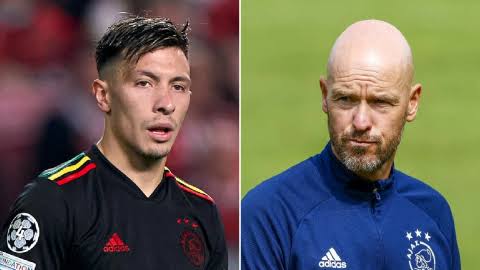 Mikel Arteta's chances of landing Lisandro Martinez may be getting slimmer after the conversation between Erik Ten Hag and Lisandro Martinez emerges after United's new bid, MySportDab reports.
The two managers have been involved in what could be called a bidding war to the former Newell's Old Boys defender.
United have made the latest offer which has surpassed Arsenal's bid for Lisandro Martinez.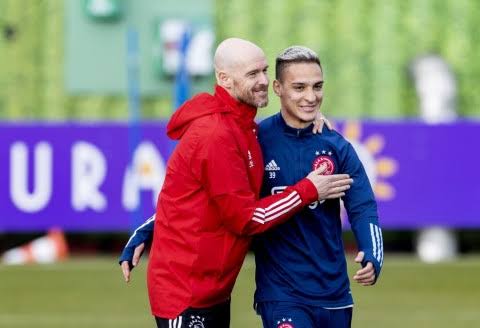 The Gunners had offered £34m for Lisandro while Man United had submitted a latest offer of £39.6m.
READ ALSO: Lisandro Martinez: Man United Submits New Bid, Beats Arsenal Offer! (Details)
Both offers have fallen short of Ajax's valuation of the player. The Eredivisie Champions are yet to respond to Man United's new bid.
Lisandro Martinez is keen on fulfilling his dream of playing in the English Premier League.
The latest development may mean that the 24-year-old may be heading to Manchester United if everything remains equal.
His conversation with Erik Ten Hag has not hidden his deep admiration of the former Ajax manager.
Lisandro Martinez was under the tutelage of Erik Ten Hag when the latter was still a coach of the Dutch giants.
According to the Mirror, Ten Hag is doing everything possible to reunite with Lisandro Martinez.
In a conversation that surfaced online, Lisandro Martinez reportedly sent an emotional message to Erik Ten Hag before his final days at Ajax.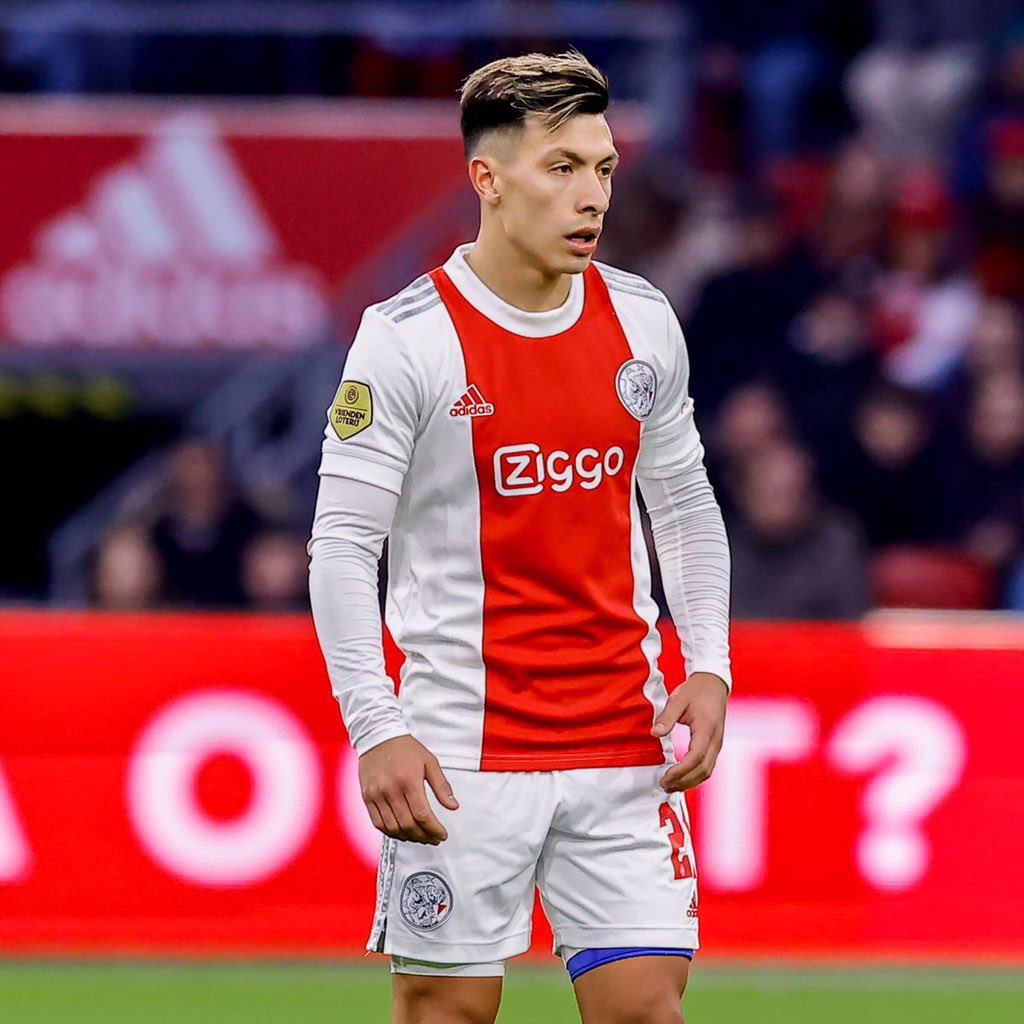 The Argentina international was obviously emotional, bidding Ten Hag farewell from Ajax in an emotional video.
"Hi Erik, I want to say thanks for everything. With you, I learned a lot about football. You made me a better player. You leave like a champion. You deserve it."
Martinez was singing the praises of Ten Hag and his positive influence and impact on his career.
Martinez spent three full seasons under Erik Ten Hag, and the coach did not hide his admiration for the player.
The manager had also reportedly refused to bench Martinez due to the fierce competition during his time at Ajax.
"The competition is fierce at Ajax, and therefore some players have to be patient. It is true that someone like Lisandro Martinez plays less than last season, but I am satisfied with him.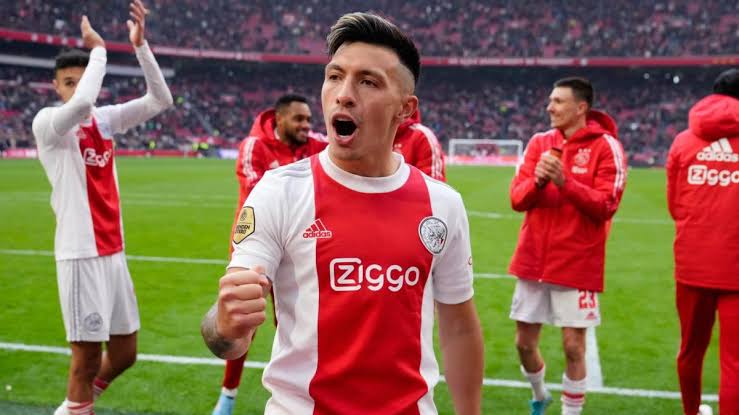 "He can play left back, left central defender and left controlling midfielder. He has good technique, overview on the ball, dueling power, but he has less walking ability, for example."
Martinez will undoubtedly like to play under his former boss Ten Hag due to their connection.
This is certainly another hurdle which Arsenal manager Mikel Arteta will have to cross in trying to sign Martinez.