Football
Contract Extension: Serge Gnabry CLASHES with Bayern Munich! [FULL DETAILS]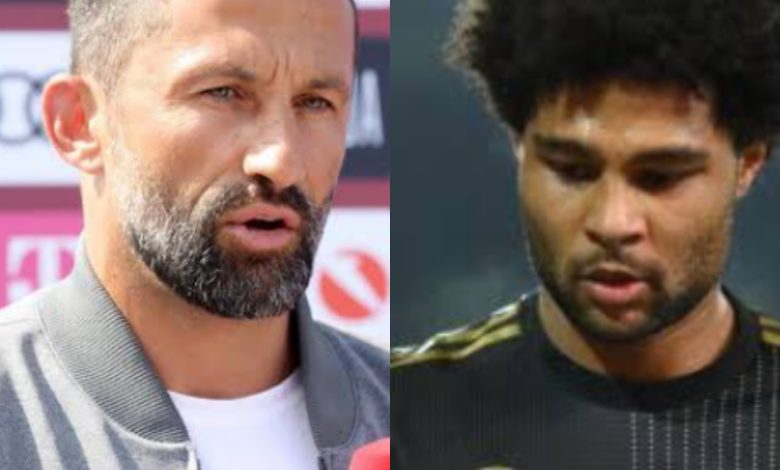 Former Arsenal, Werder Bremen and Bayern Munich superstar Serge Gnabry has clashed with Bayern Munich over contract extension talks, MySportDab reports.
He has been linked to a return to the Gunners since his clash with Bayern on a contract extension.
According to the Mirror, Arsenal has reportedly sent Serge Gnabry a message after the failed contract extension talks.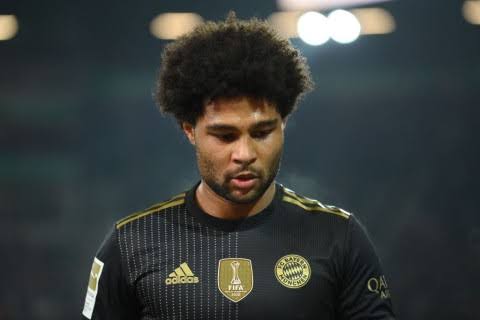 Serge Gnabry still has a year remaining in his contract with Bayern Munich.
READ ALSO: FT: Stuttgart 0-5 Bayern Munich, Serge Gnabry Score HAT-TRICK! | HIGHLIGHTS
The Bavarians have been keen on renewing his contract.
But Gnabry is seemingly aiming to exit Allianz's arena after joining the club in 2017
Other clubs are reportedly interested in signing the player.
Arsenal sold Serge Gnabry to Werder Bremen in 2016.
Since joining Bayern Munich from Werder Bremen, Gnabry has been one of the most prolific strikers in the club.
The 26-year-old German international has made 34 appearances for Bayern Munich in the just-concluded 2021-22 Bundesliga campaign.
He has scored 14 goals with 6 assists for the Bavarians.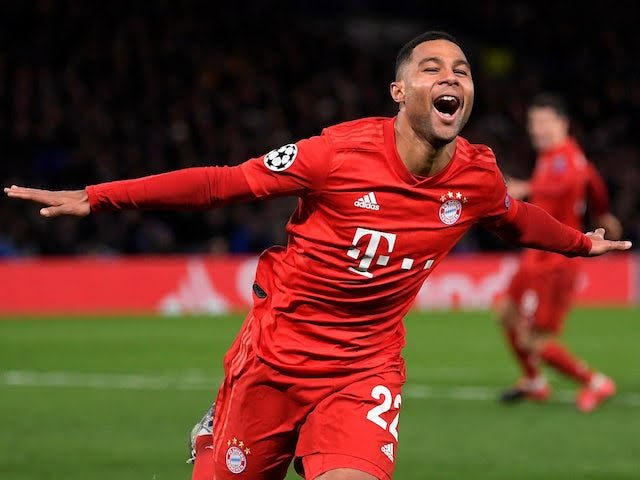 He has also netted 3 times for the Bavarians with 1 assist in the 2021-22 Champions League campaign.
Gnabry's Bayern Munich future was made known by Bayern Munich's sporting director Hasan Salihamidzic.
Salihamidzic admitted that Serge Gnabry could be up for sale this summer due to the failed contract talks.
He revealed that talks for a contract extension with Gnabry have not been smooth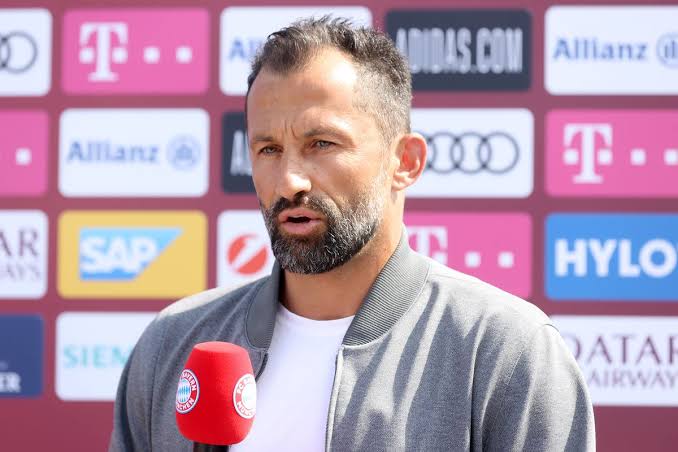 "We will intensify the talks over the next few weeks. But if a player doesn't want to decide for the club then it's only fair to tell us so that we can find a solution that makes everyone happy."
Mikel Arteta may have a chance to resign the Bavarian superstar if Gnabry is keen on leaving Allianz Arena.