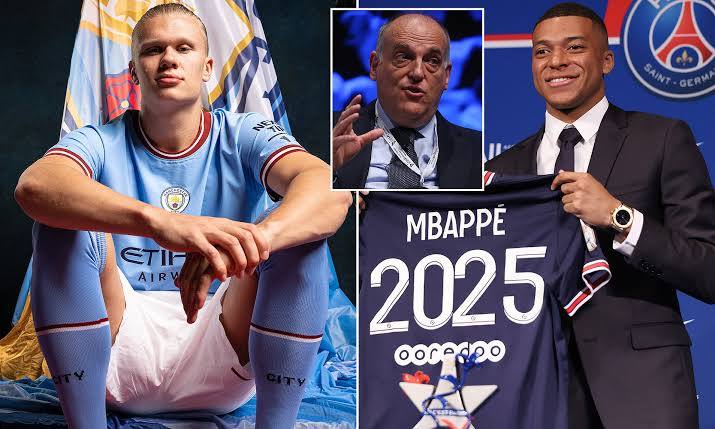 The highest football league in Span La Liga has attacked PSG and Manchester City over an alleged breach of Financial Fair Play Rules, MySportDab reports.
La Liga boss Javier Tebas has stepped up charges against the two teams over what he thinks is a shortchanging of the game's rules by the two teams.
Recently the elite football division in Spain stepped up their complaints and charges against the English and French giants.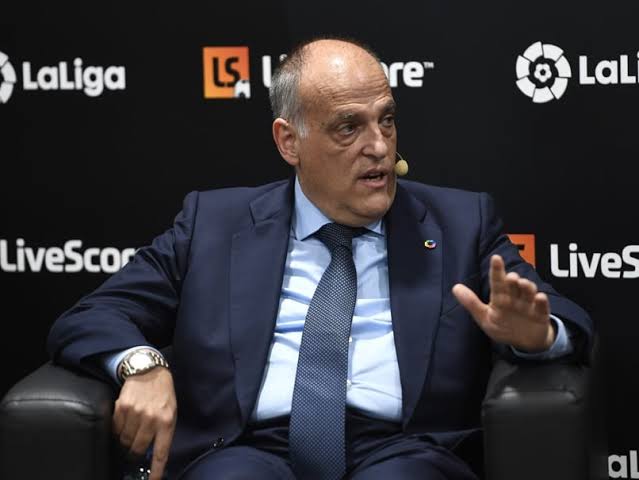 Tebas has been obviously furious, particularly with the Mbappe's renewal of contract with PSG and has described both clubs as 'state clubs'.
READ ALSO: BREAKING! Manchester City Unveils Erling Haaland [VIDEO]
Tebas has vehemently opposed the humongous amounts and additional backdoor agreements PSG deployed to keep Mbappe in France.
Kylian Mbappe's deal had cone with several strings attached and concessions from PSG.
Part of the back door agreement which PSG is said to ha e agreed with the Real Madrid target was the ability to suggest and the player to hire and fire at the French club.
This was coupled with the humongous sum which PSG promised the French youngster, coupled with other additional benefits.
Tebas also included City as a prime target for European sanctions after the signing of Haaland.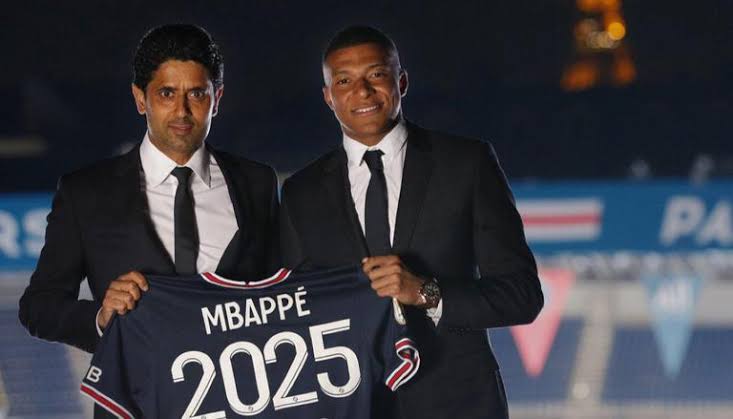 Real Madrid has targeted both Mbappe and Haaland, with PSG and Manchester snatching the two players, respectively.
Tebas argues that both deals threaten the financial security of European football
"La Liga understands that the irregular financing of these clubs is carried out, either through direct money injections or through sponsorship and other contracts that do not correspond to market conditions or make economic sense," said La Liga.
"La Liga considers that these practices alter the ecosystem and the sustainability of football, harm all European clubs and leagues, and only serve to artificially inflate the market, with money not generated in football itself."
Tebas made the complaint against the Pep Guardiola side in April, while the complaint against PSG was initiated just last week.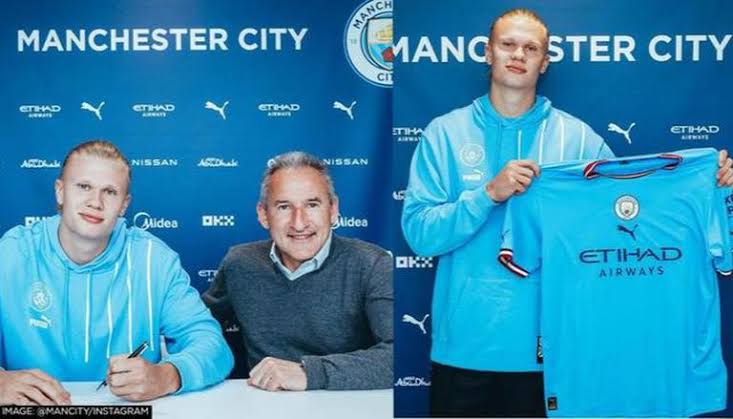 Both teams have defended themselves against Tebas accusations.
Recall that CAS had overturned a 2-year UEFA ban imposed on City in 2020 for teaching financial fair play rules.
The La Liga boss is said to be ready to speak at length against the two clubs in a European League meeting on Thursday.