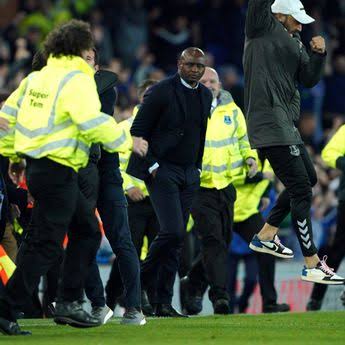 The Merseyside police have commenced an immediate investigation into the clash between Crystal Palace Boss Patrick Viera and a mocking Everton fan, MySportDab reports.patrick
In a short video that went viral early, Viera was caught on camera attacking and kicking an Everton fan who was appearing to be taunting the Frenchman.
Goodison Park had slipped into a seething cauldron of jubilations as Everton fans waded into the pitch in large numbers celebrating a dramatic victory over Crystal Palace.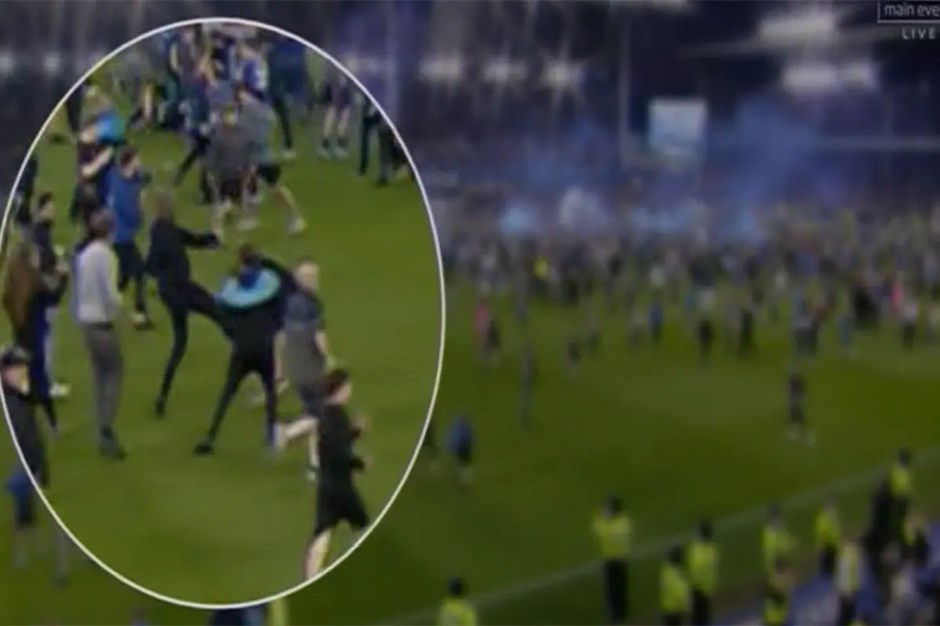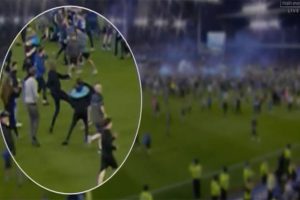 Everton was surprising, trailing the visitors 2-0 in what would have been a surprise defeat that would have doomed their chances of maintaining top-flight football next season.
READ ALSO: Palace Boss Patrick Viera KICKS Everton Fan After 3-2 Loss (VIDEO)
Viera was caught up in the seething crowd of jubilating fans, and one of the fans appeared to be taunting the 45-year-old former Arsenal player.
Reactions have continued to trail the action of the Senegalese born coach, who had no scruples in attacking the uncouth mocking fan.
Former Chelsea Legendary midfielder and current Everton Manager Frank Lampard had stated that he pitied Patrick Viera, but the actions of the pitch-invading fans were not out of order.
He argued that they were celebrating a narrow escape from relegation, and such a show of passion and joy is not uncommon in the game.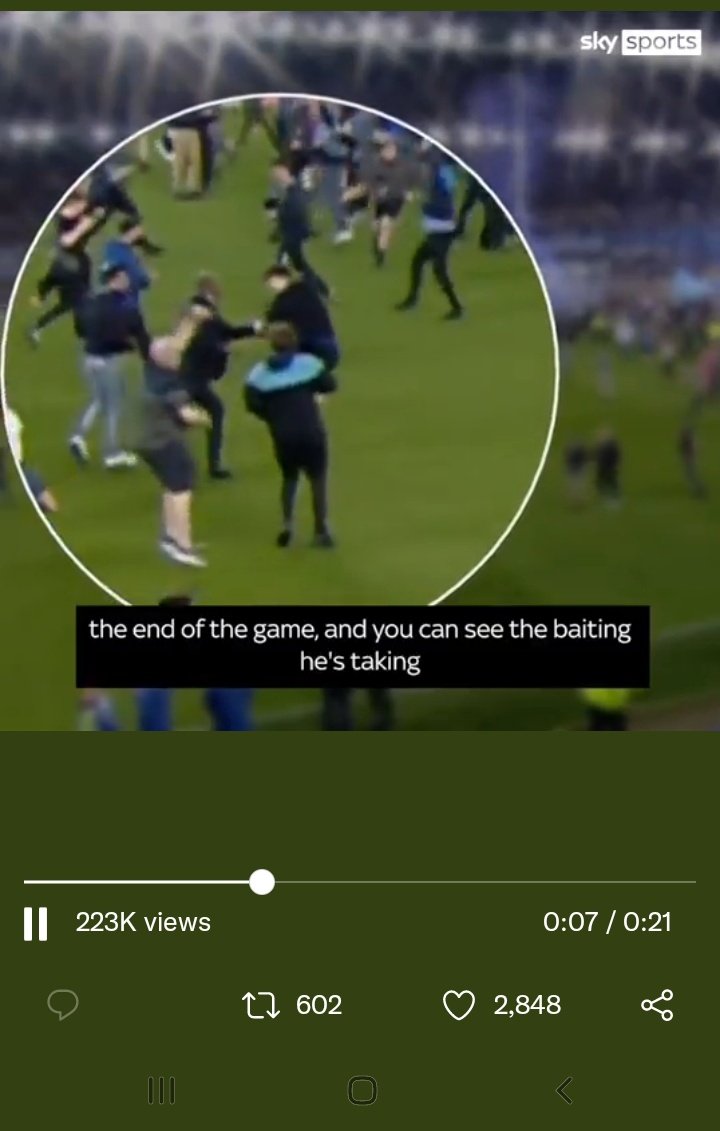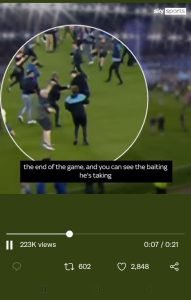 Meanwhile, the Merseyside Police and the English Football Association are launching an investigation to decipher what transpired.
"We are working to gather all necessary CCTV footage of the incidence, and we are also working with Everton to gather all necessary witnesses."
The video footage, which appeared to be taken by a distant camera source, seems vague and opaque from the horizon, with no exquisite details of who started what.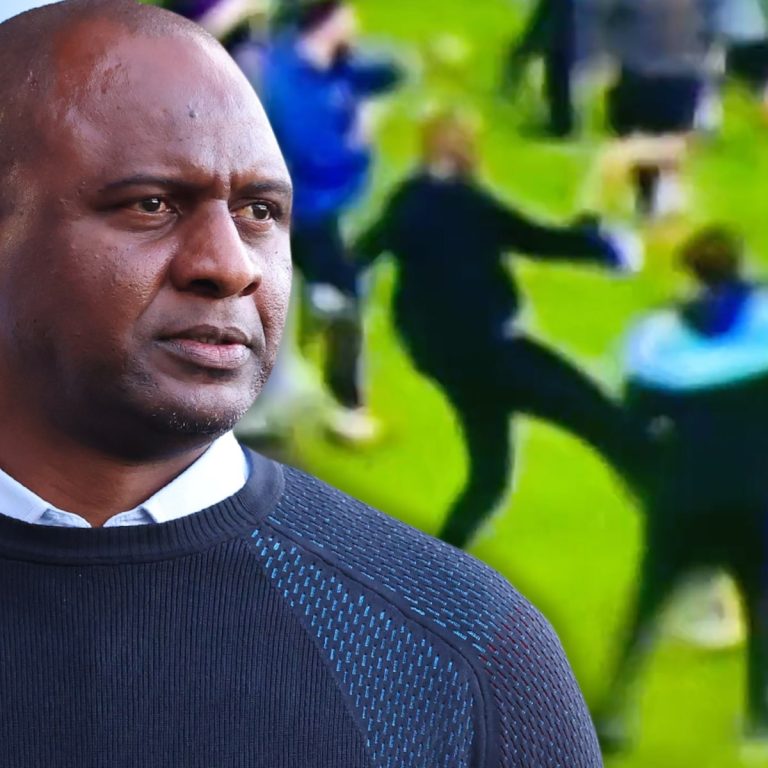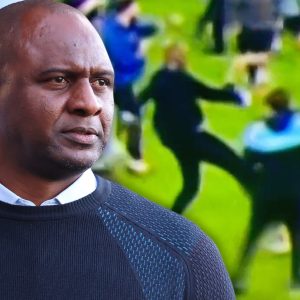 It is believed that the Police investigation will unravel more details about the unsavoury scene. But it was glaring that Viera kicked the fan who fell to the ground.
The fan was taunting the former Milan player, but it is unclear whether the fan hit Patrick Viera before the Crystal Palace manager charged back at him.
Do you think that the fan deserved what he got from Viera?