Football
Jose Mourinho Emotional As Roma Reach Final (WATCH VIDEO)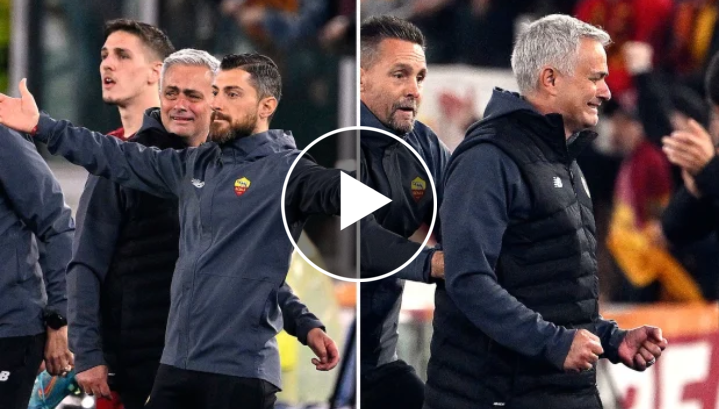 Roma manager Jose Mourinho was so emotional as his team beat Leicester City to reach Conference League final, MySportDab reports.
Jose Mourinho who recently joined AS Roma this season has now taken them to the UEFA Europa Conference League final beating an English side Leicester City.
It was an emotional one for the Portuguese manager who was filled with joy knowing he will be playing in another final once again in his career.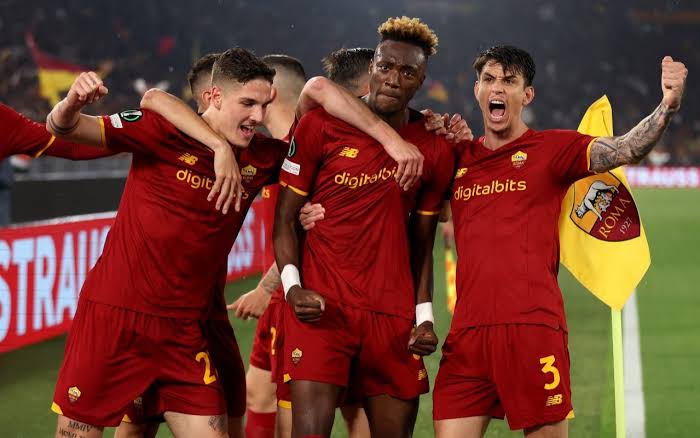 There might be many things going through his mind but he is sure happy to be the manager who takes the team to a final with them more likely to win it.
Roma were able to beat Leicester City at their home ground in the second leg by a 1-0 result after 90 minutes of football.
The first leg wasn't an easy one with both teams scoring one goal each meaning they scoreless result gifted the Italian side all the opportunities they needed.
Heading into the second leg they had a plan of just scoring first and defend all through which was what happened as they won 2-1 on aggregate for the night.
Tammy Abraham was the hero of the game as he scored the only goal which sent his side into the final of the first competition to be held ever.
Jose Mourinho was seen on the touchline already crying tears of joy before the final whistle was blown with his staffs hugging in celebration.
Here Is What He Had To Say:
"Why did I shed a tear? Because I feel what [the fans] all feel.
"It's a giant club without a trophy room for the social importance of this club. I know what it means to these people and my emotion was for them.
"I've been lucky enough to be in more prestigious finals but this made me feel very special.
"We have a sense of family. With age you become less selfish and more of a father or even a grandfather to some of them, I'm very happy for all of them.
"Rome is a red and yellow city, we'll see the joy over the coming days. I've made a small contribution to that."
Jose Mourinho could end up being the first manager in history to win the UEFA Europa Conference League title.
Watch Video Below: