Football
BREAKING! Football Agent Mino Raiola Is Dead (OFFICIAL STATEMENT)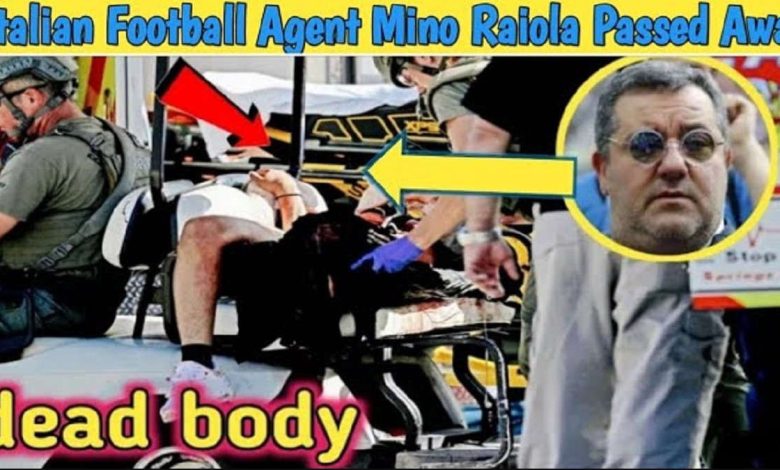 Football agent Mino Raiola has just been confirmed dead by his family today, MySportDab reports.
Mino Raiola was rumored to be dead a few days ago by top publications but was later claimed to be alive.
He has now been confirmed dead with an official statement dropped on his social media page.
This has come as a shock to everyone praying for his sage recovery after the early news of his death a few days ago.
Mino Raiola was closing in on one of the biggest deals of his career with Erling Haaland's move to Manchester City.
Unfortunately, he won't be seen anymore and the world of football has gathered to drop their prayers for his family.
— Mino Raiola (@MinoRaiola) April 30, 2022
This comes as shock to the family who came out to share the sad news on his social media account.
Mino Raiola has been suffering from an illness that led to him being admitted to the hospital without making it public.
The news of his death was first making headlines it was later confirmed to be fake but he is in critical condition as of then.
He was in charge of players like Erling Haaland and Paul Pogba who are both set to make moves elsewhere this summer window.
There are many top players under his management with Zlatan Ibrahimovic and other few names.
He is popularly known following his heated clash with those at Manchester United over Paul Pogba's contract situation.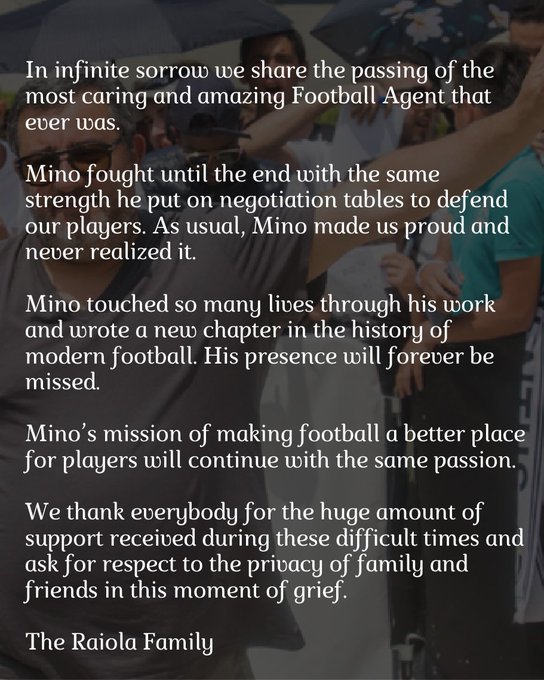 The late agent had so many deals to pull off with top clubs who have managed to maintain a good relationship with him over the past few years.
Arguably he is the best football agent to walk on earth as his approach has been seen by many clubs as too difficult while the players under him get the best payoff deals.
More Updates Coming From Us….