Biography
Britt Reid Bio Career Arrest Andy Reid Son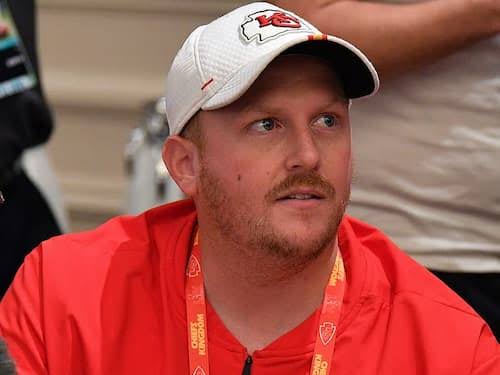 Britt Reid is an American football coach and the son of legendary NFL top coach Andy Reid.
He is well known through his father who put him on the path he is currently following.
He has also managed to make sure he does well over the years making him one of the best coaches in the game.
Britt Reid Biography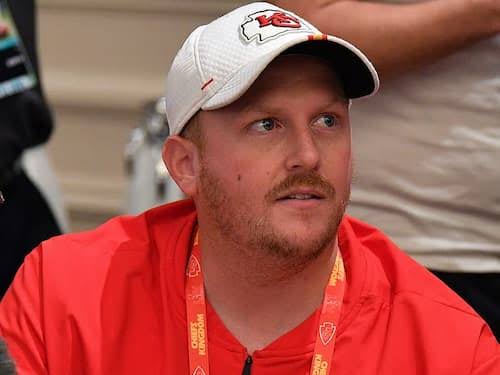 He was born on April 28, 1985, in Los Angeles, California United States of America.
Britt Reid will clock 37 years old as of April 28, 2022, which is when he will celebrate his birthday.
Growing up was good for him with his father who was well known as an American football coach doing well in his career.
The names of his parents are Andy Reid his father who is a coach and his mother Tammy Reid who is a devoted Christian.
They all live together as a family with 5 children including Britt who have two other brothers and sisters.
Their names include Garrett and Spencer who are his brothers along with Drew Ann and Crosby who are both his sisters.
One of his brothers, Garrett Reid died back on August 5, 2012, which was as a result of a drug overdose.
He was found lifeless and unresponsive in his room during a training camp at Lehigh University.
Britt Reid is also struggling with drugs addiction which has led to him getting into different troubles of his own to date.
Growing up he attended Harriton High School where he started off playing for them and being their captain.
He graduated with a bachelor's degree in communications from Temple University in the United States of America.
He is married to Kristen Nordland and the father of three children Maverick his son with two daughters Somers and Saylor.
Britt Career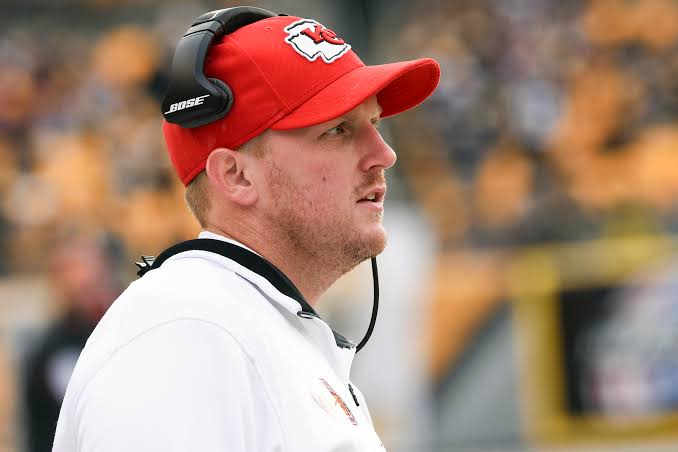 He started his career early at a young age while still going to school where he played for Harriton High School in Philadelphia.
Britt Reid played for four years during his time in High School he was their team captain for three years playing.
He joined Temple University where he continued growing in his career which took a new turn as things got serious for him.
He is in the East-West All-Star Game as a senior which was one of his greatest achievements playing as an amateur while studying.
His coaching career started in 2008 at a primary school in Philadelphia where he stayed for just one year.
In 2009, under his father Andy Reid, he was an intern training camp coordinator with the Philadelphia Eagles.
Before graduating he was served as a coach with the Temple football program which he did for two years 2011 to 2012.
He then joined his father after graduation as one of the Kansas City Chiefs coaching staff in 2013 as a Defensive Quality Control Coach.
His job grew bigger as the year went by for him until 2020 when his legal troubles cost him his job with the team that refused to extend his contract.
During his time coaching, he has done so much for himself alongside his father who they both enjoyed working together.
Britt Arrest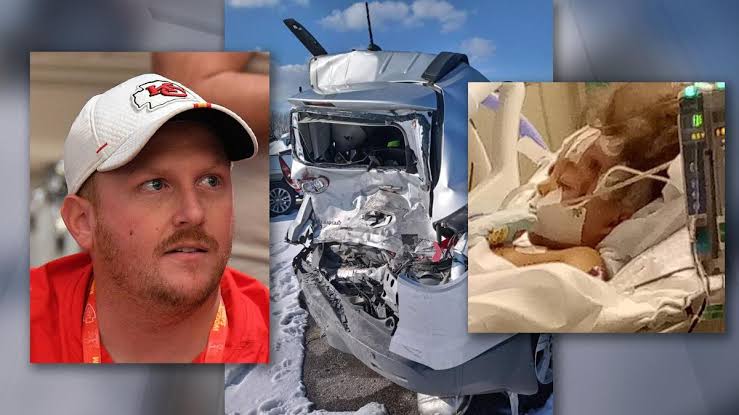 Britt Reid was arrested in 2007 and sentenced to 11 months alongside his late brother Garrett.
They were both arrested on charges of drug emporium from their home which was busted by the police.
Another case was also thrown at him in the same year after pointing a gun at a man's face which was settled out of court in 2014.
He continued getting himself into different kinds of troubles which lasted most of his life and ended his career.
In 2021, February he was involved in an accident near Kansas City Chiefs training ground which injured two children.
READ MORE – Max Nowitzki Bio Family Dirk Nowitzki Son
He admitted to drinking and after investigation, they also found a high level of alcohol in his system which also included drugs.
His latest legal issues led to the Kansas City Chiefs not renewing his contract with them committing to take care of the two children involved in his accident.
Andy Reid Son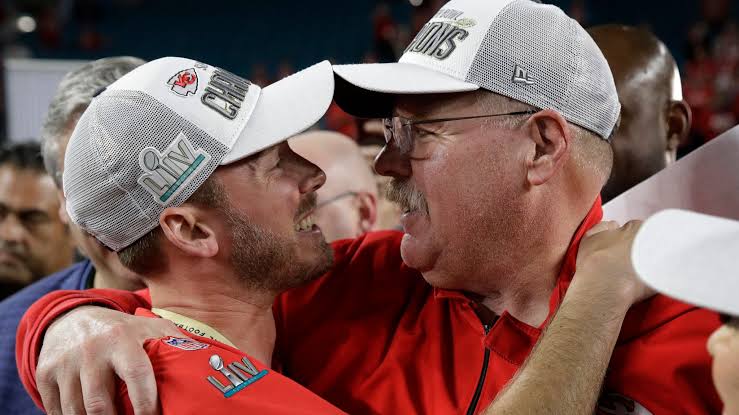 Britt Reid is the son of National Football League side Kansas City Chiefs head coach Andy Reid.
They both worked together for many years which was one of the best relationships anyone could have with their father.
Their relationship as family and coworkers is one seen by the world during their time together with Kansas City Chiefs.
He was there with his father who put him during his days in school until graduating and join him as part of his coaching staff.
Britt Reid worked with his father Andy Reid for so many years until his legal troubles led to his contract not being renewed by the team.