Football
Rangnick Confirm Ronaldo Decision Over Future (DETAILS)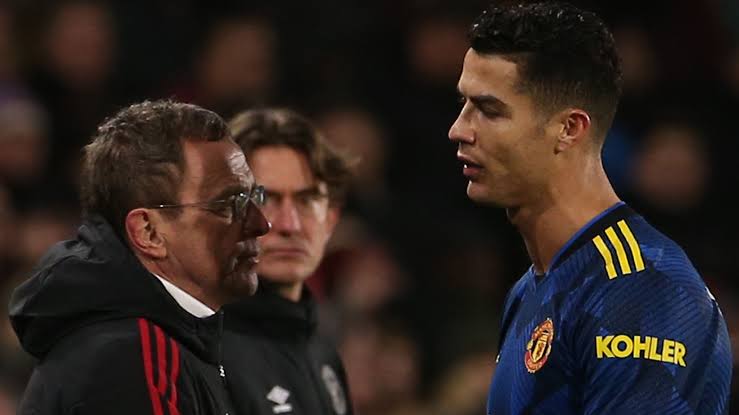 The relationship between Man United manager Ralf Rangnick and Cristiano Ronaldo seems to be off, MySportDab reports.
It has been a never ending debate concerning Cristiano Ronaldo and Manchester United.
Ralf Rangnick who has been questioned for some of his decision concerning how he approach some games.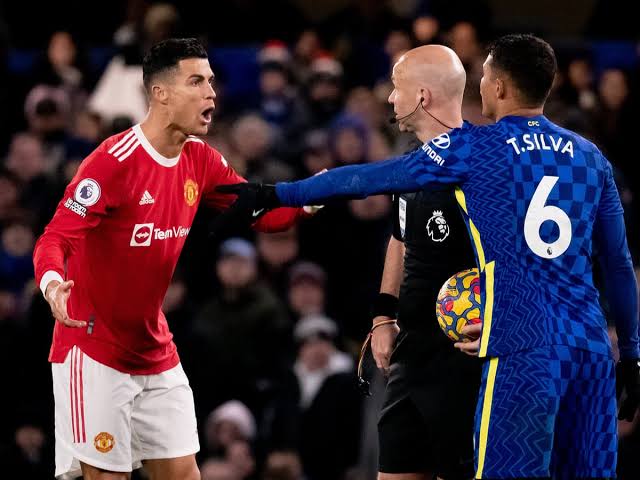 It was claimed he dropped Cristiano Ronaldo from the team to play Manchester City which led to him leaving for Portugal.
Upon his return to the club there has been reports of him not happy with the current situation.
The players of Manchester United have also showed their concerns on why Cristiano Ronaldo left the club when he could have been there during the game.
Ralf Rangnick also came out to clarify that the Portuguese didn't partake in the match because he has a hip injury which was why I didn't play.
But the fact still remain why he had to travel when he could have been on the bench to support his teammates.
Fabrizio Romano have confirmed later development from the camp of Manchester United as Ralf had so much to day.
Here Is What Was Said:
Ralf Rangnick when asked about Cristiano Ronaldo situation:
"I haven't asked Cristiano if he's happy at Manchester at this club – he's fit again, resumed training yesterday and we shall see which formation we will line up with tomorrow".
Everything has been going up and down with Manchester United due to their poor run of form which might be the real reason behind all the issues surrounding them.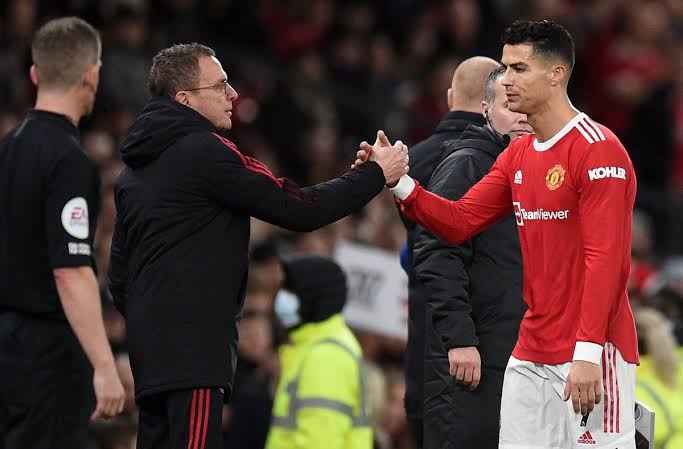 The club are also getting things set as a new manager will be coming in next season with several names already listed out.
Erik Ten Hag and Mauricio Pochettino including Luis Enrique are the two possible targets as of now making headlines for the move ahead of next season.