Biography
Gloria Marie James Bio LeBron James Mom
Gloria Marie James is a beautiful American entrepreneur and mother of Basketball player LeBron James.
She gave birth to one of the greatest basketball players in NBA history.
Her son, LeBron James, has spoken about the struggles of growing up with a single mother and no father.
Gloria Marie James Biography
She was born in 1968 in Ohio, the USA, to her parents.
Gloria got pregnant with her first child, LeBron, at 16 years old. Her son, LeBron, was born in 1984.
LeBron's father, Anthony McClelland, did not have any role in his life due to his criminal history.
So, She raised LeBron alone with the help of her mother, Freda James.
A few years later, Gloria's mom, Freda, died. Her death made life more difficult.
She tried to get a job and earn some income, but it did not work out.
She never graduated from high school, making it more difficult to find a job.
Gloria is now a top fashion diva on social media. She currently lives a luxurious life after many years of struggles.
She has over 83,000 followers on Instagram and shares many contents with her fans.
LeBron James Mom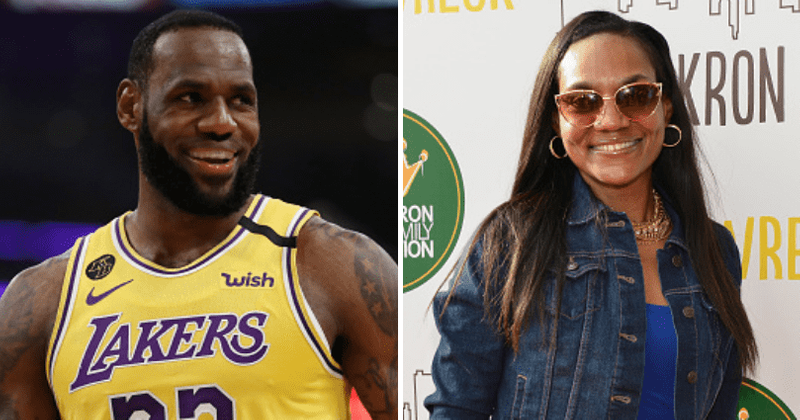 Gloria Marie James is the mother of American basketball player LeBron James.
She trained LeBron from childhood alone as a single mother without support from the father.
In 1989, the city destroyed their house, worsening things for Gloria and LeBron.
Due to the situation, the family of two changed apartments and schools regularly for many years.
LeBron did not go to school for over a hundred during his childhood.
However, LeBron James' mom, Gloria, worked as hard as possible to help him become a successful man today.
At 24 years old, Gloria sent her son away to live with another family due to the poor financial situation.
She sent him to live with Frank Walker, his football coach. His coach, also known as "Big Frankie," introduced LeBron to basketball.
In 2003, Gloria surprised her son with an incredible birthday gift, a $50,000 Hummer H2 for his 18th birthday.
She later revealed that a lot went into buying him the present.
The gift almost caused issues for LeBron at high school. Ohio School Athletic Association banned presents worth over $100,000. But, they did not take up the case.
Gloria is now the proud grandmother of LeBron James' children. Her grandchildren are Lebron James Jr, Bryce Maximums, and Zhuri James.
MORE: Francis Antetokounmpo Biography
She has only focused on raising her son for many years, and there is very information on her love life.
There have been numerous rumors that she is dating different guys because she is not yet married to anyone.
In 2013, Gloria was dating American rapper Da Real Lambo, and they lived together.
A few months later, the rapper threatened LeBron for coming between him and Gloria's relationship.
They broke up when Lambo was caught cheating on Gloria.
LeBron James Father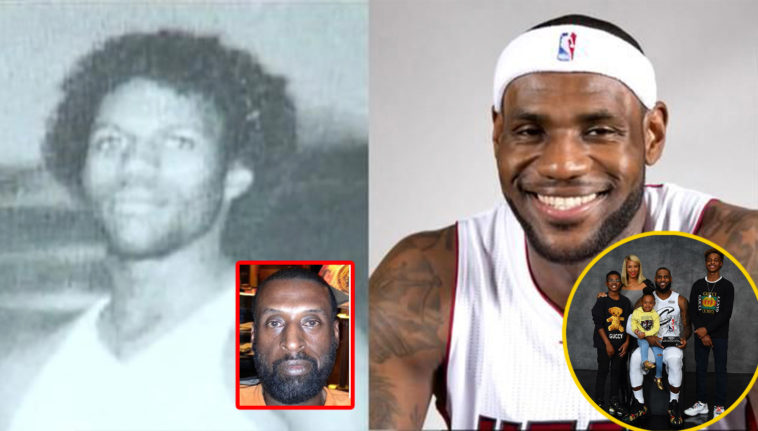 Anthony McClelland is the biological father of LeBron James and former boyfriend of Gloria Marie James.
Anthony was once arrested for theft and illegal activities.
During the 1980s, Anthony and Gloria met at the high where he played basketball for the first time.
LeBron had some anger at his father for many years, leaving his mother and him alone.
However, McClelland and LeBron James have not met till today to talk as father and son.
LeBron instead gives all the credit for his success to his mother, Gloria James.
His mother, Gloria, helps LeBron with his foundation LeBron James Family Foundation activities in Akron.
Gloria Marie James Net Worth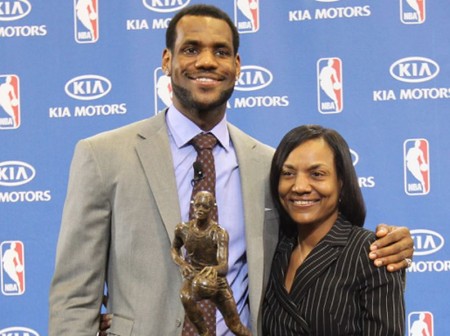 She has a net worth of $2 million. Gloria works as an entrepreneur and takes charge of LeBron James' foundation works.
She earns over $100,000 annually in wages. Her financial situation has changed for the better over the last ten years.
She also earns some money for media presence with her son.
Gloria Marie James currently lives in a beautiful home in Ohio and works primarily at home.