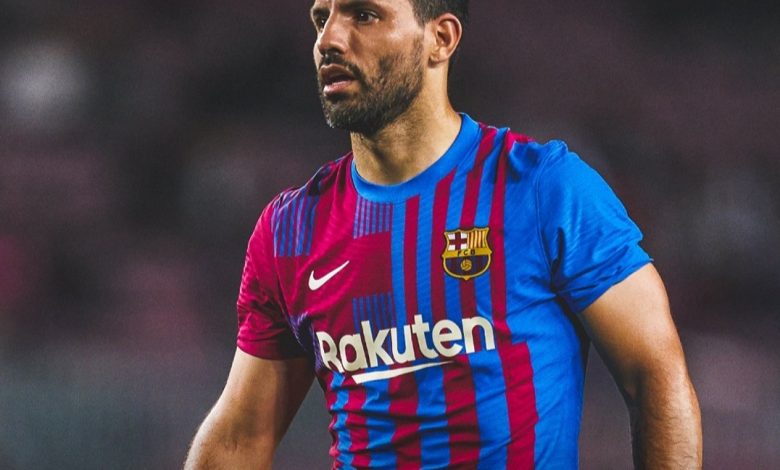 Sergio Aguero was in tears as he announced his retirement from football at the age of 33 due to health issues just within six months of joining Barcelona.
Aguero, 33, made only five appearances for the Catalan side as a result of injuries and health problems since moving to Spain.
He was taken to hospital on 30 October after experiencing "chest discomfort" during a 1-1 draw with Alaves.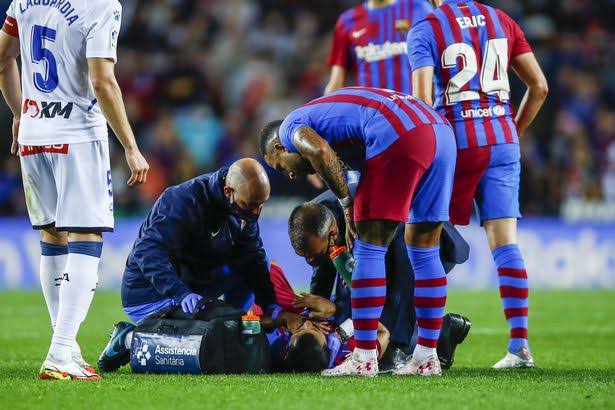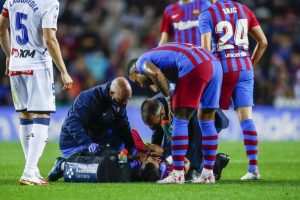 His last goal as a player was against Real Madrid in the El-Classico in October.
Aguero finishes his career with 427 goals in 786 games.
"I have decided to stop playing football."

— @aguerosergiokun pic.twitter.com/kVpislPA9K

— FC Barcelona (@FCBarcelona) December 15, 2021
Despite an untimely end to his spell at Barcelona, there can be no doubting Aguero's status as one of the foremost strikers of the 21st Century.
After starting out with Independiente in Argentina he moved to Atletico Madrid, winning the Europa League in 2010 and scoring 101 goals in 234 appearances.
That record attracted the interest of an upwardly mobile Manchester City, who paid a reported £38m to bring him to Etihad Stadium.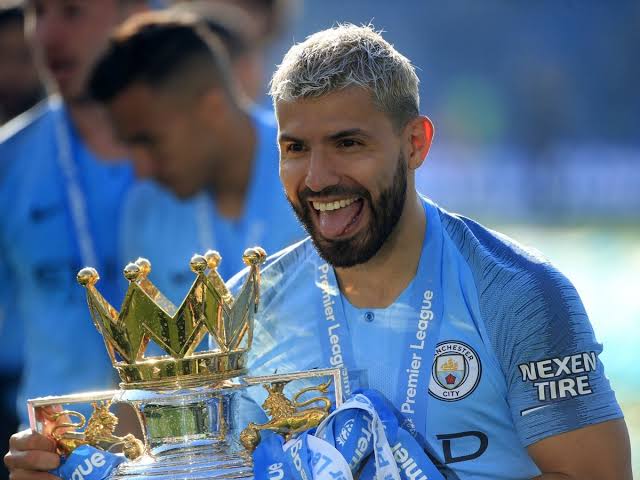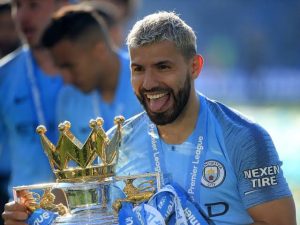 He would go on to become a club and Premier League legend during a 10-year spell in England, winning five Premier League titles, one FA Cup and six League Cups.
Aguero left City in the summer having broken their all-time scoring record, with 260 goals in 390 games, including 16 hat-tricks.
"I want to share my gratitude to everyone, regardless of where I've played … Atlético Madrid … Manchester City … Barça."

— @aguerosergiokun pic.twitter.com/DC4lrvSqvU

— FC Barcelona (@FCBarcelona) December 15, 2021
The Argentine is also responsible for arguably the Premier League's most iconic moment, scoring with virtually the last kick of the 2011-12 season to seal a victory over Queens Park Rangers.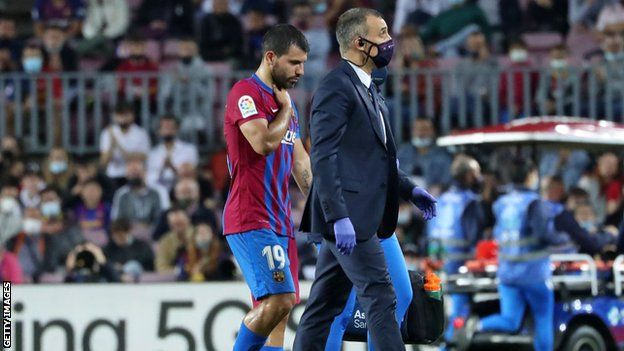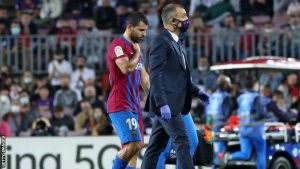 The goal earned Manchester City a first top-flight title since 1968 and denied fierce rivals Manchester United by virtue of goal difference.
Sergio Agüero's career by numbers:

◉ 786 games
◉ 427 goals
🏆 6x League Cup
🏆 5x Premier League
🏆 2x U20 World Cup
🏆 UEL
🏆 FA Cup
🏆 Super Cup
🏆 Copa América
🥇 Olympic Gold
🏅 U20 WC Golden Boot
🏅 U20 WC Golden Ball
🏅 PL Golden Boot
🏅 Golden Boy

Kun. 👑 pic.twitter.com/L1BlbdAXPw

— Squawka Football (@Squawka) December 15, 2021