Former Bournemouth manager, Eddie Howe is set to become Newcastle's new head coach after agreeing to a two-and-a-half-year deal in principle.
Following Bournemouth's relegation two seasons ago, The 43 year old left the club and has been out of a job since then. But he is now due to be back as Newcastle's coach after talks progressed on Thursday.
Howe's name has been in the shortlist but Newcastle would have preferred Unai Emery. Emery changed his mind on Tuesday night and this has caused Newcastle's director, Amanda Staveley to renew talks with Howe.
Although there are still details to be finalized, it is now believed that Howe may have his first game as Newcastle's manager on Saturday.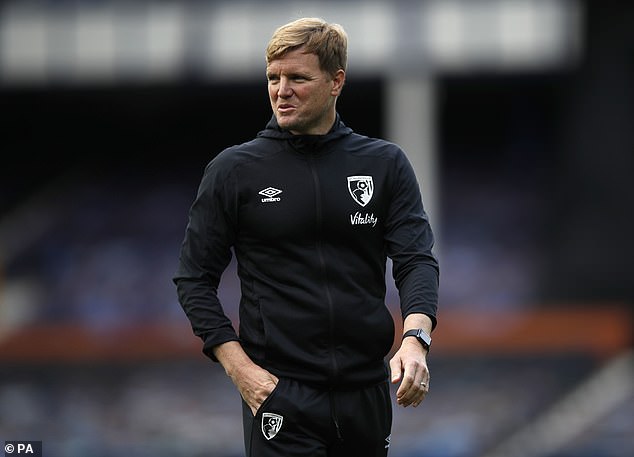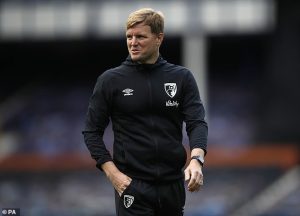 Howe seems set to reassemble a big part of the backroom staff which served him well at Bournemouth, with Jason Tindall, his former assistant, one of at least three coaches expected to relocate to St James' Park.
Howe, noted for his passing principles and attacking philosophy is thought to have supplied the board with a list of January transfer targets during his interview.
This appointment would surely be welcomed by Callum Wilson, Matt Ritchie and Ryan Fraser, three former Bournemouth's players who now ply their trades for Newcastle and have benefited from Howe's coaching.
Howe left Bournemouth in August 2020 after their relegation and has been waiting for the right opportunity. He turned down an offer from Celtic this summer but apparently feels that the sort of long-term club-building project offered by Newcastle's wealthy owners is too enticing to reject.
Howe has been out of a job since leaving Bournemouth in August 2020. He has been waiting for the right opportunity and now it seems Newcastle's long-term club rebuilding project is the opportunity.