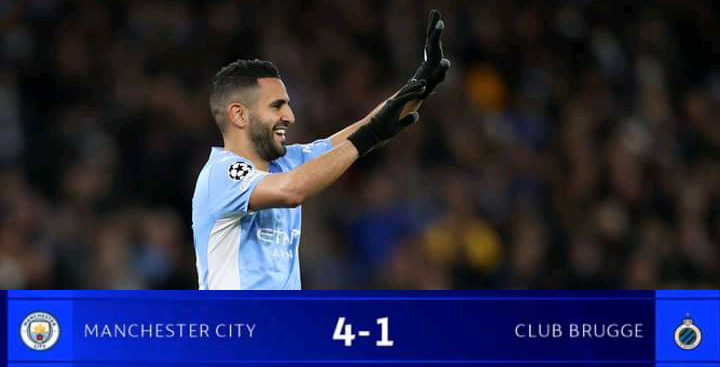 Manchester City thrash Club Brugge 4-1 in the Matchday 4 of The UEFA Champions League on Wednesday to move one step closer to qualification for the next round.
Raheem Sterling finally ends his goal drought with Joao Cancelo getting three assists to his name.
Phil Foden gave City an early lead in the 15th minute when he tapped in a Cancelo's low cross but the visitors bounced back two minutes later through a defensive error and Jone Stones' own goal.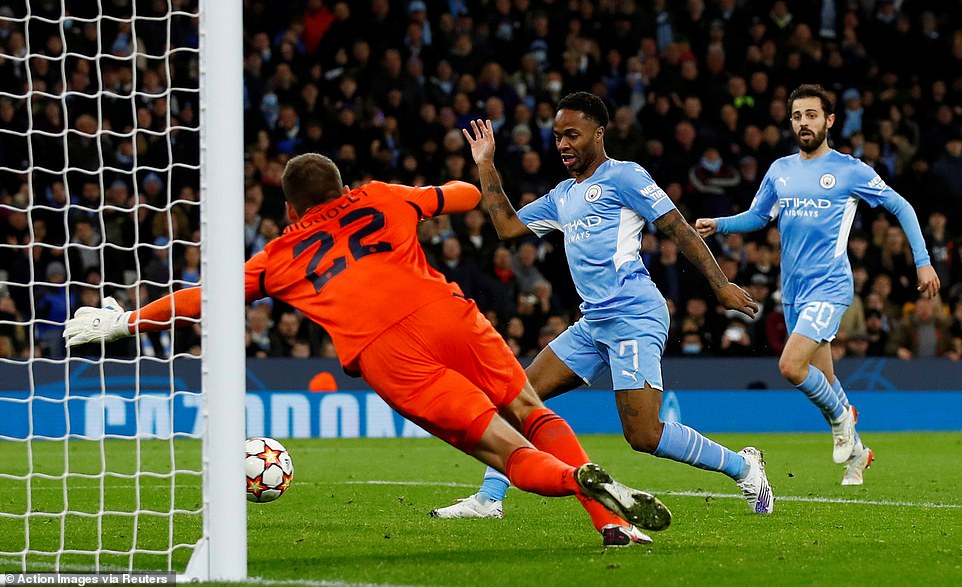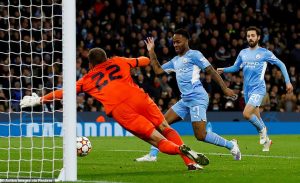 Riyad Mahrez put the hosts back in front in the 54th minute before Raheem Sterling came on to make it three from the bench in the 72nd minute when he tapped in a Gundogan's cross into a seemingly empty net.
Gabriel Jesus, another substitute made sure the rout was complete when he notched in a goal in injury time as City take one step closer towards the knockout stages.
Watch the highlights: