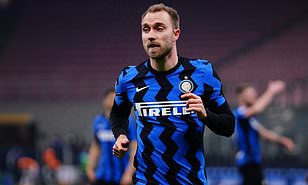 Christian Eriksen faces a potential end to his career after Inter Milan revealed he may not  be able to continue with them as he is banned from playing in Italy with an implanted defibrillator.
Italy do not allow players at both amateur and professional level to compete if they have any significant heart abnormalities.
If Eriksen must continue to play for Inter Milan then he must remove the defibrillator according to Francesco Braconaro, a member of Italian FA's technical scientific committee.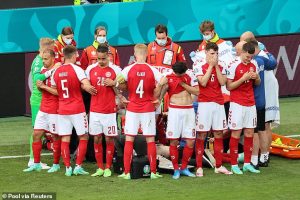 As reported by goal, an Inter statement read: 'With reference to the registration rights of Eriksen, it should be noted that following a serious injury occurred during the European Championships in June 2021, he was temporarily inhibited by the Italian medical authority from sporting activity for the current season.
'Although the current conditions of the player are not such as to allow the achievement of sporting fitness in Italy, the same could instead be achieved in other countries where therefore the player could resume competitive activity.'
It would be recalled that Eriksen collapsed against Finland and was rushed to the hospital after on-pitch First Aid team attended to him. He was released six days later, after being fitted with an ICD (implantable cardioverter defibrillator).
The ICD is connected to the heart by wires and sends an electrical pulse in order to correct irregular rhythms and to avoid cardiac arrest.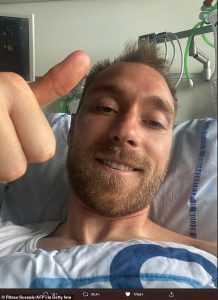 MySportDab gathered that on the night of Eriksen's collapse, Dr Scott Murray, a leading NHS cardiologist claimed Eriksen may not be able to play for Inter Milan again due to Italy's strict rules on players who have heart conditions.
'It is probably the end of his career for him. It is the law. The Italians do not allow people with significant cardiac abnormality participate in sport. They have been doing it for over 20 years and have reduced death rates from cardiac arrest in sport from above 3 percent down to below one percent.'
The Danish midfielder joined Inter Milan 18 months ago from Tottenham and has played 60 times for them, helping them to their first Serie A title in 11 years last season.
Although Eriksen contract at Inter does not end until 2024, it appears he may leave the club before then if he is to continue playing. He could possibly return to Tottenham, who he played for between 2013 and 2020 or Ajax, another of his former club.