Biography
Mariah Riddlesprigger Bio Giannis Antetokounmpo Girlfriend
Mariah Riddlesprigger is a beautiful American woman, former volleyball player, and girlfriend of Giannis Antetokounmpo.
She has a lovely relationship with her boyfriend named Giannis Antetokounmpo.
Her boyfriend, Giannis Antetokounmpo, is a top basketball player in the NBA.
Mariah Riddlesprigger Biography
She was born in 1992, in California, USA, to her parents Cathy and Pat Riddlesprigger.
Mariah has two beautiful younger two sisters, Makayla and Maya.
She has always loved sports since her childhood days.
Mariah and her sisters, Makayla and Maya, are fantastic volleyball players. Their father, Pat, played basketball during his career.
Her mother, Cathy, is a sales manager for a company named Allstar Fire Equipment, Inc.
How tall is Mariah Riddlesprigger? Mariah's height is 5 feet and 10 inches.
She got enrolled at Rice University after graduating from Bullard High School in 2010.
In 2014, she graduated with a BA degree in Sports management.
Mariah was impressive in her academics and sports in college. She was also part of a Rice University Student Union.
During her time at Rice University, She was part of the university's 'Student-Athlete Advisory Committee.'
Alongside her fantastic academic record, Mariah was a star sportswoman.
In College, She played volleyball and was part of the Rice University's volleyball team 'Rice Owls.'
Her fantastic sports performances earned her the Awards as Junior League Senior Girl Athlete and Scholar-Athlete.
She scored 193 kills in her first season with the volleyball team.
She set a new record of a season-high 18 digs against the 'University of Alabama' volleyball team.
Throughout her years in college, She developed to become a top volleyball player and a brilliant sportswoman.
In 2013, Mariah got rewarded for her performances with the USA Conference Defensive Player of the Week Award.
She also competed in other sports events like the high jump in college.
Giannis Antetokounmpo Girlfriend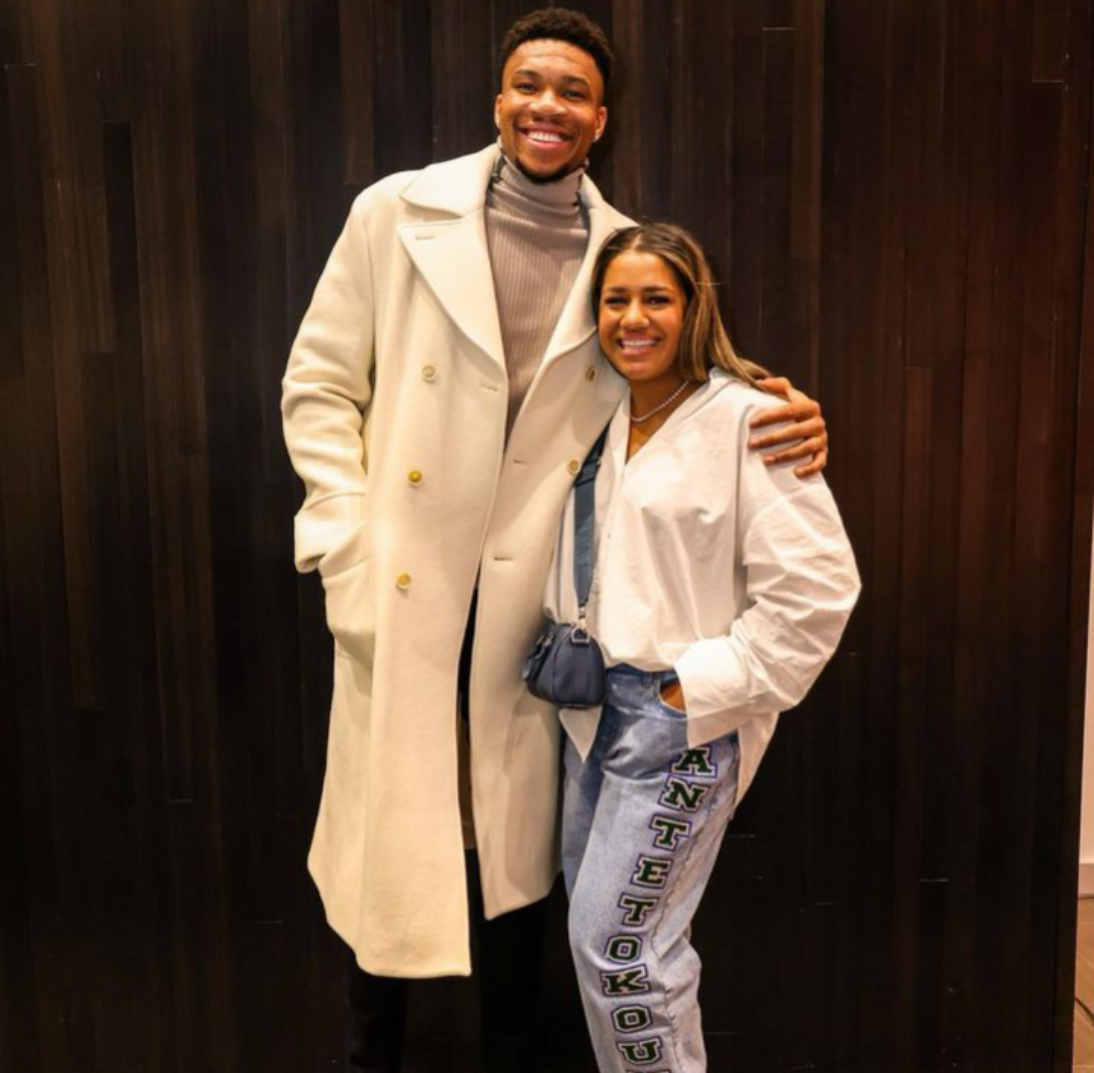 Mariah Riddlesprigger is Giannis Antetokounmpo's girlfriend.
Her boyfriend, Giannis Antetokounmpo, plays for the Milwaukee Bucks in the NBA.
Mariah and Giannis live together in Milwaukee and share pictures of each other on social media.
They both love to travel around the world during vacations.
Giannis has taken Mariah to his country, Greece, several times so she can get used to his culture and heritage.
In 2018, Giannis bought a new house worth $1.8 million in Wisconsin for his family to live together.
He bought the house despite rumors that his girlfriend, Mariah, was pregnant with their first child.
In 2020, Giannis Antetokounmpo's girlfriend Mariah gave birth to their first child, a baby boy named Liam Charles Antetokounmpo.
MORE: Wanda Hutchins Biography
In 2021, Mariah has confirmed that she is pregnant again with their second child.
Mariah Riddlesprigger Career
Mariah started her professional career from her college days at Rice University.
She worked at the Rice University Athletic Ticket office for two years.
She worked for the Philadelphia 76ers as the Basketball operations intern from 2015 to 2016.
During her time at Rice University, Mariah talked about her internship with a top 'NBA' team.
She met several high-profile sports personalities like the Dallas Mavericks owner, Mark Cuban, and E-sports owner Rick Fox during her internship.
Mariah Riddlesprigger is now living happily with her boyfriend, Giannis Antetokounmpo, and their child.