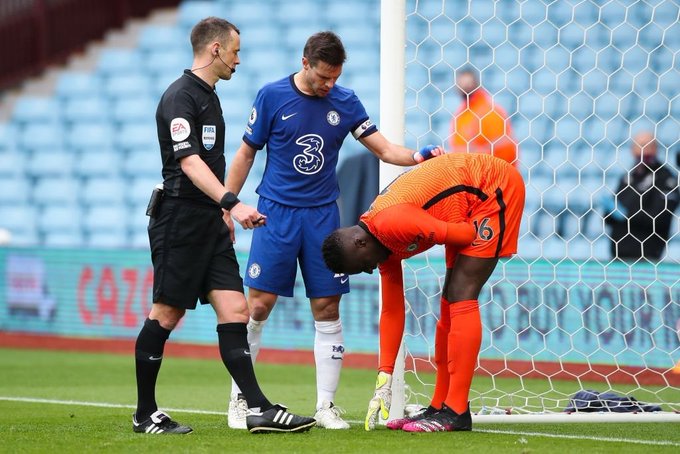 Chelsea Coach Thomas Tuchel has now provided an update on the fitness of goalkeeper Edouard Mendy after his injury Vs Aston Villa, MySportDab reports.
Fans at Chelsea are hopeful that Mendy can return back before the upcoming Champions League Final.
Mendy was taken off at half-time in a 2-1 defeat against Aston Villa after he collided with the goal post while trying to save a goal.
He will undergo further scans today to find out the exact problem of the injury.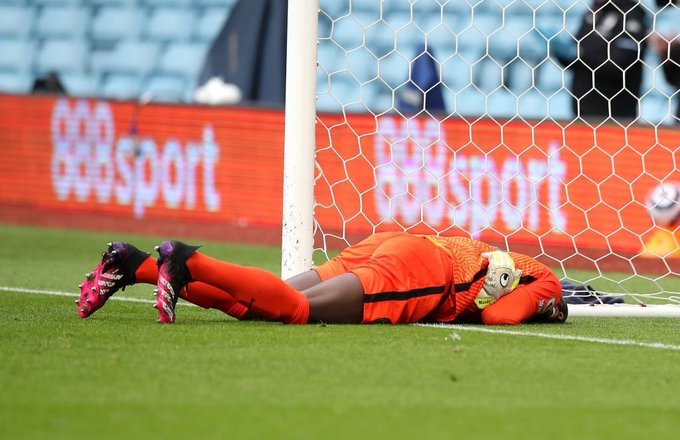 It remans unknown for now if Mendy would be fit to play in the Champions League final against Manchester City on Saturday.
'He is in pain in his ribs,' said Tuchel.
'We must wait and do a scan and have a new update. We have only one week to prepare and will see if it is possible for him to play on Saturday.'
Mendy has proved his quality for Chelsea since he arrived from Rennes in September.
The Goalkeeper has helped Chelsea's defence to improve significantly under Thomas Tuchel.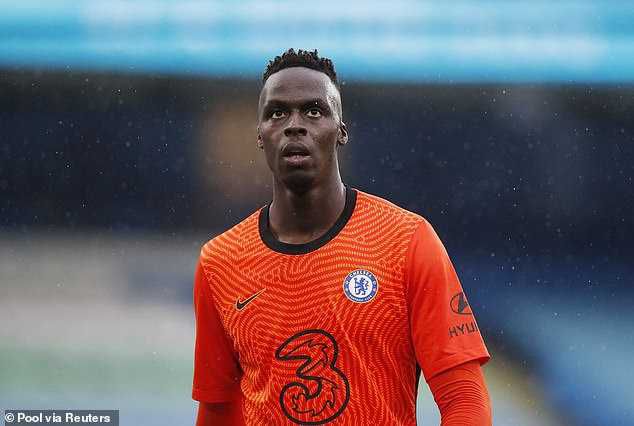 'We needed so many clean sheets to overcome our lack of finishing,' said Tuchel.
'We conceded two goals from set-pieces. We made it hard for ourselves, we had so many chances to come back and change the game.
'We are lucky Tottenham won. We came here to win and put any doubts away and it did not happen.'