Football
Euro 2020: Liverpool's Gain Is Big Loss For The Netherlands
When Netherlands' boss Frank de Boer was asked about the potential inclusion of Virgil Van Dijk in his squad for next month's Euro 2020 tournament, he said: "I think he will make a tough decision. It is his career."
And, as it has turned out, Van Dijk did decide and chose to miss the tournament. Liverpool boss Jurgen Klopp will have given a huge sigh of relief at the news.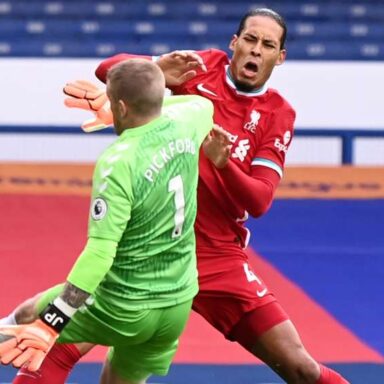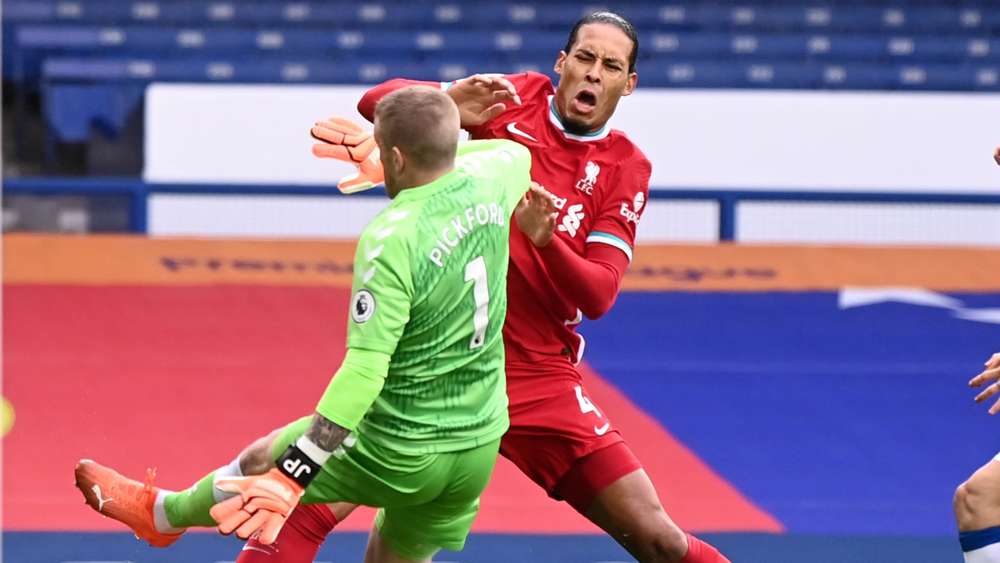 As most football fans are aware, Van Dijk has not played since suffering a serious injury after a collision with Everton keeper Jordan Pickford last October. 
His absence has cost Liverpool dearly, with the Reds not putting up much of a fight when letting slip their Premier League crown. 
Fans knew that Van Dijk would play no part in Liverpool's final few games, but there was some hope from some Netherlands fans that he could make the Euros (11th June – 11th July). 
Liverpool fans will hope that their star defender is wrapped in cotton wool in over the coming months and is fully fit for the new Premier League campaign in August. 
He was given a new five-year contract back in December, but long-term injuries can have long-term impacts on players. 
There is always a risk that Van Dijk returns a different player. Although, neutrals will hope that is not the case given he is one of the world's most admired players. 
Van Dijk is, of course, was seen as integral to Netherlands' Euro 2020 hopes. His place at the heart of the defence offers calmness and security, and the big man can also pick a pass to initiate attacks. 
Moreover, his speed and presence allow the team to push further up the pitch. His absence has arguably cost the Netherlands as much as Liverpool, with the Oranje leaking goals in the World Cup Qualifiers. He is – put simply – the most important player on the Dutch team. 
On paper, it looks like de Boer could can live without Van Dijk. Or at least his absence won't be apparent until later in the tournament. 
But de Boer will not be taking his opponents lightly. Austria, for example, have proven to be a tough team. 
And, Jack Ogalbe recently pointed out in the MansionBet Euro 2020 Blog for Group C that Ukraine could be the surprise package for the tournament. 
They are coached by legendary striker Andriy Shevchenko, and they are an underrated side. 
Ogalbe's colleague, Steve Davis, also rightly points out that North Macedonia have a "free hit" in the summer. German fans will tell you how dangerous the minnows can be after North Macedonia recorded a 2-1 victory in the World Cup Qualifiers in March. 
In short, Netherland's group could be trickier than it looks, and de Boer would have wanted Van Dijk as an insurance policy. 
Indeed, de Boer might have been emboldened by the news that UEFA has permitted 26 players to be named in squads instead of the usual 23. 
That extra few places might allow some national team bosses to take injured players – Jordan Henderson for England springs to mind – and keep them for later in the tournament. 
Both Liverpool and Netherlands fans were sweating on the news this last few weeks – for vastly different reasons. But the player made his decision, and it could have repercussions for club and country. 
For Liverpool fans, it's relief. But who will the Dutch cope without the world's best defender?