Football
Man United Likely To Take Back Jesse Lingard (SEE WHY)
Manchester United legend Garry Neville is positive that the Red Devils would want to take back Jesse Lingard after the end of his West Ham loan, MySportDab reports.
Manchester United might want Jesse Lingard back, according to Gary Neville, but he's warned he might not get much game time if he returns.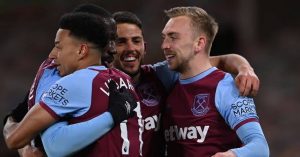 The England international completed a short loan move to West Ham after finding hard to get regular playtime at Old Trafford.
Since his move, he has rediscovered his form which seen making a return back to the England National team.
West Ham United are on the brink of making their way to the group stages of the UEFA Champions League next season if they remain top four.
See What Gray Neville Had To Say;
"He does an incredible amount of running," the United legend told Sky Sports. "It's what he does. He's good out of possession and good in possession.
"At Manchester United because there is that expectation of what you need to be, to be a wide player there, he's always going to get a difficult press.
"But if he was playing in a world-class team, if he was, say, Ji-Sung Park 10 years ago playing with Ronaldo and Rooney, doing that supplementary role, then people would be saying he's perfect for this squad.
"The problem is he was not playing in Manchester United teams as good as that, so he gets a bit of stick.
He Went On Sayin;
"He's a really good player. He's going to have a great career. Manchester United have sent him out to West Ham to boost his career.
Maybe with the thought of boosting his price tag, but they might be thinking, 'actually, we might want him back, he could be a real help to us.'"
"If Jesse wants to play, and you can see he does want to play, then he needs to leave, because he's not going to play every single week for a Manchester United team that's competing for second or first place in the league.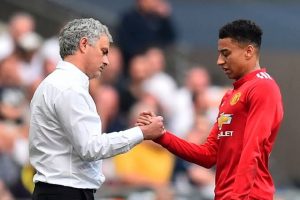 Jesse Lingard will be hoping West Ham can make the deal permanent after the end of the season as he is currently one of their key players so far.
A deal looks possible or he might be leaving elsewhere or probably as a free agent with him only signing one year extension with Manchester United.