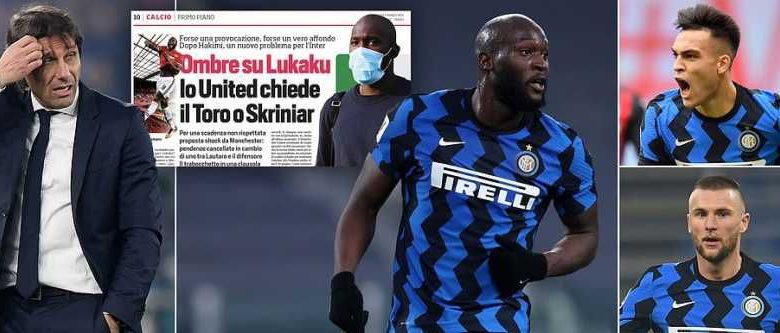 Manchester United will now demand Inter Milan pay the remaining £43m for Romelu Lukaku's transfer to the club, MySportDab reports.
If Inter can't pay the fee as once, then Manchester United would request that Inter let them sign Lautaro Martinez or defender Milan Skriniar as 'compensation'.
The Serie A club failed to pay a bonus payment of £4.32m which was part of the original agreement back in 2019, when he for £75m.
Inter still owe United £43m from the transfer fee still today.
Now, According to Italian Newspaper Corriere dello Sport, the transfer fee agreement came with a clause which states they must pay the fee in full if they fail to pay an installment.
The Red Devils have now asked for Lautaro Martinez or Skirniar as compensation for missing the payment date.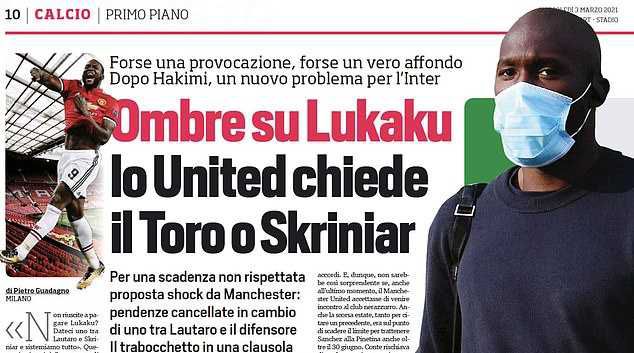 Lautaro Martinez is one of the Inter's most valuable players, with netted 17 goals scored across all competitions this season.
Defender Skriniar has helped Inter Milan to keep eight clean sheets this season in the Serie A.
Several clubs in Europe have been financial affected since the start of the Covid-19 crisis.
The missed payment comes after news that Inter's owners Suning have stopped operations at their Chinese football clubs due to financial difficulties.
An announcement stated that all of the clubs are in a stable condition, including Chinese Super League champions Jiangsu FC.
Suning is one of China's top business owners and also owns Inter Milan but must now do something about the financial situation.
Earlier this week, Inter announced that they will end their £10m Jersey sponsorship contract with Pirelli at the end of the Serie A season after 26-years together.
After the announcement, Inter Milan reiterated Suning's financial ability to the club in a statement designed to give fans hope.
The statement from Inter Milan read: 'As part of the ongoing liquidity management and capital structure, the business and our owners are in talks to provide solutions.
'While Suning are totally committed financially to supporting the club with or without external support, it is also a good idea to look outside.'