The English FA has now given Manchester United Star Edinson Cavani a three-match ban for his Instagram post said to be racist, MySportDab reports. 
Cavani will miss the Premier League matche against Aston Villa scheduled for January 1st 2021.
He will also miss the Manchester City game, and FA Cup third round match Vs Watford.
The Uruguay international used the word "negrito" when he responded to a message on Instagram after the dramatic 3-2 win at Southampton.
Cavani did not know that the Spanish term could be seen as racist.
The FA released a statement today annocing the ban, and Cavani was also fined £100,000 and must now complete a "face-to-face education" course.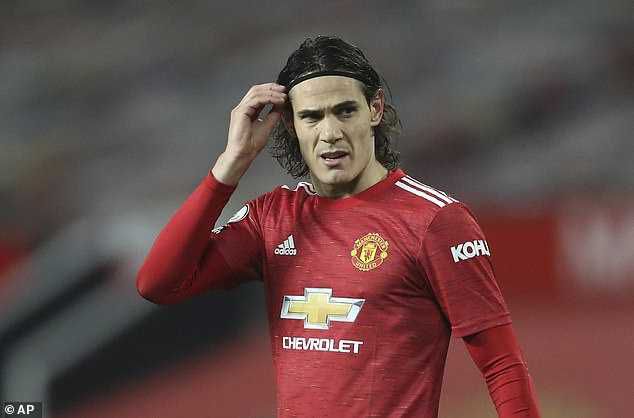 The statement said: "Edinson Cavani has been suspended for three matches, given a £100,000 fine and must also complete face-to-face education after being found guilty for a breach of FA Rule E3.
"The comment used on the Manchester United striker's Instagram page was bad, unwise, abusive, and improper.
"An independent Regulatory Commission decided on the sanction and its reasons will be published soon."
Manchester United reacted immediately with a statement about Cavani's suspension.
The Old Trafford club said Cavani not aware that he could be called a racist for the word he used.
A club statement in response to @ECavaniOfficial's three-match ban.#MUFC

— Manchester United (@ManUtd) December 31, 2020
The Manchester United statement read: "As stated before, Edinson Cavani did not know that his words could be misconstrued and has apologised it.
"Despite his belief that he was only sending a thank-you message back to a close friend after congratulatory message, he decided not to contest the charge.
"We trust that the independent Regulatory Commission will make its written reasons clear."
Cavani became a Manchester United player in the summer following his exit from PSG.
The 33-year-old has scored four goals in 14 matches for Manchester United so far this season.