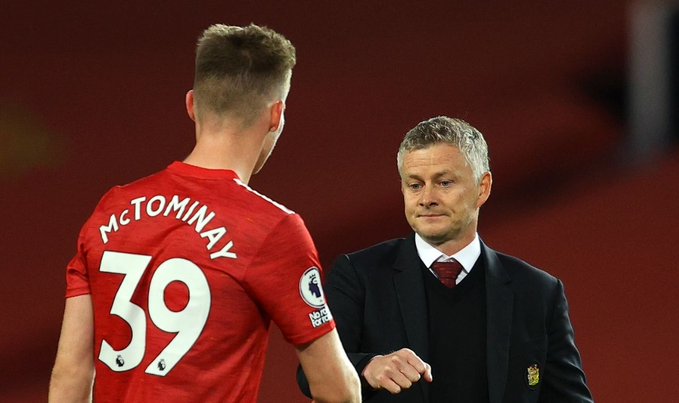 Manchester United midfielder Scott McTominay has revealed that Coach Ole Gunnar Solskjaer has the full support of the dressing room, MySportDab reports.
Before the current international break, Manchester United suffered a shocking 6-1 home loss against Tottenham.
The result caused further doubts about the future of the Norwegian manager.
This week, reports claim that key player Bruno Fernandes has lost faith in Solskjaer's plans for the team.
He was one of several players involved in heated conversation in the Manchester United dressing room after the Spurs first half thrashing.
Fernandes said to his Manchester United teammates: "We must be Manchester United!"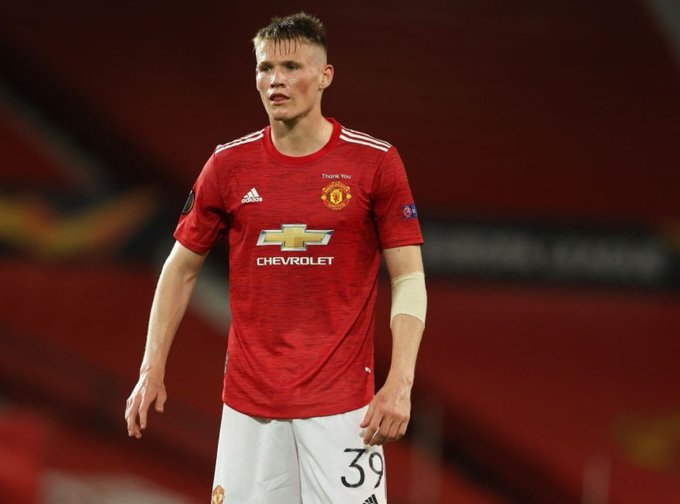 However, Coach Ole Gunnar Solskjaer is the man likely to leave the club with Mauricio Pochettino being linked with the Manchester United job.
But, According to Scott McTominay, everybody are fully behind Solskjaer and believe that he is the best man for the club.
"The club is fully behind him. We believe in his every word, and it's not only him," The Scotland midfielder told TV2.
"We trust every person in the team from Michael Carrick, Mike Phelan, Kieran McKenna, the entire staff team."
Ole Gunnar Solskjaer was left frustrated by United's lack of quality end product in the transfer window.
The board rushed to complete four transfers on deadline day for Amad Traore, Edinson Cavani, Alex Telles, and Facundo Pellistri.
None of the signings were requested by Solskjaer, who failed to sign any of the players he wanted.
According to MySportDab sources, Solskjaer wanted to sign Dayot Upamecano, Jadon Sancho, Jack Grealish, and Nathan Ake.
Now, Solskjaer is focused on developing the players currently available at the club.
When asked about his relationship with Ole Gunnar Solskjaer, he added: "Great. You see it in how he has helped me to develop and given me the opportunity. That is a lot for me."
Manchester United would have to paid around £5m if they decided to sack Solskjaer before his contract expired.
The Red Devils return to Premier League action this weekend at Newcastle on Saturday (5:30pm).