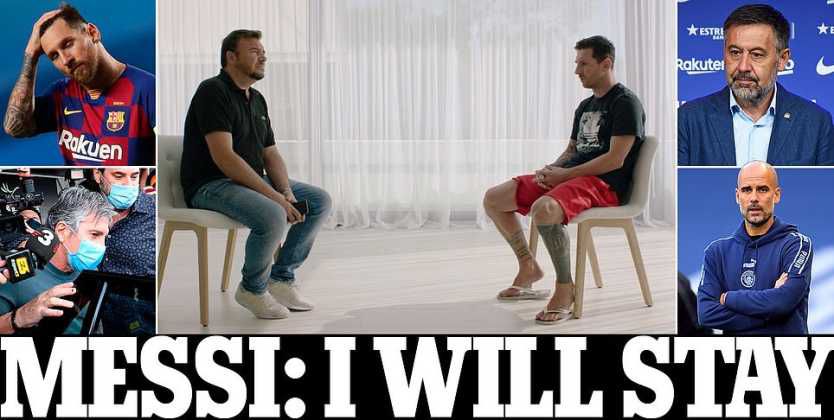 Lionel Messi has now confirmed that he will stay at Barcelona until the end of his current contract, MySportDab reports.
The Argentine has grown tired with the club's current president Josep Maria Bartomeu.
Messi had doubts about whether Barcelona can challenge for major honours after ending last season trophyless for the first time since 2008.
Two weeks ago, Messi's representatives sent a burofax to Barcelona on August 25 that he wanted to leave the club as a free agent.
He also refused to attend the club's coronavirus testing trial last week.
However, Barcelona claimed that the clause in his contract which allows him to leave for had already expired despite the extension of the 2019-20 season.
Earlier this week La Liga released a statement that Lionel Messi's €700m release clause must be paid in full for the 33-year-old to leave.
Lionel Messi and his father Jorge were confident that he could to leave for free.
Messi remains Barcelona's all-time top goalscorer, with 634 goals and 256 assists in 731 matches.
🚨 WORLD EXCLUSIVE 🚨

Lionel Messi will NOT be leaving Barcelona, we can confirm.

We sat down with the man himself to clear up a few things 🐐

Here's what he had to say: pic.twitter.com/NfnhGpZpXc

— Goal (@goal) September 4, 2020
Today, In an exclusive interview with Goal.com, Messi said: "I told the club and the president, that I wanted to leave. I've told him all year long. He believed it was time to move on.
"I believe that the club needed young people, new talents and I thought my time at Barcelona was over.
"It was a difficult feeling because I always said that I wanted to finish my football career here.
"It was a difficult year, There were issues in training, during games and in the dressing room.
"Everything was very difficult for me and there was a moment when I decided to look for a new adventure.
"It is not because of the Champions League defeat against Bayern Munich, I had been thinking about the decision for a long time.
"I told the president and he said that at the end of the season I could decide to leave or stay and in the end he did not keep his word."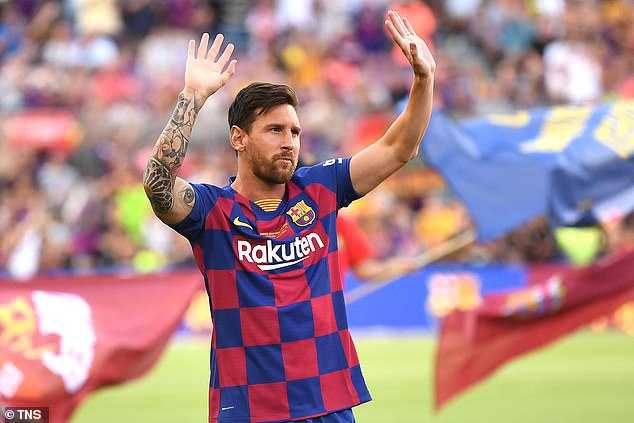 Lionel Messi added that his initial decision to leave Barca had a serious impact on his family: "When I told my wish to my wife and children, it was a difficult drama.
"We all started crying, my children did not wish to leave Barcelona, nor change schools.
"But I looked further ahead and I want to compete to win titles, play in the Champions League.
"You can win or lose matches because it is a very difficult competition, but you definitely have to compete."
Lionel Messi refused to discuss whether he will sign a new Barcelona contract or let his current contract expire next summer.
Manchester City and Paris Saint-Germain will watch the contract situation between Messi and Barca closely, knowing they could sign the player for free next summer.