Football
Neymar News
PSG Star Neymar And Team-mates Party On Beach At St. Tropez In France (Photos)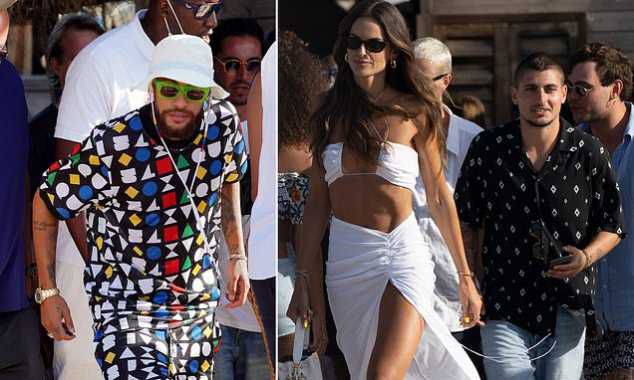 PSG Star Neymar and his teammates were seen at a beach party in St. Tropez since the French Ligue 1 season was scrapped, MySportDab reports. 
As football across the world returns after a long suspension due to the coronavirus pandemic, Neymar was instead able to live the high life alongside Marco Verratti.
Neymar arrived back in France on Saturday to prepare to link up with the clubon the training field once again, but found the time to party a bit.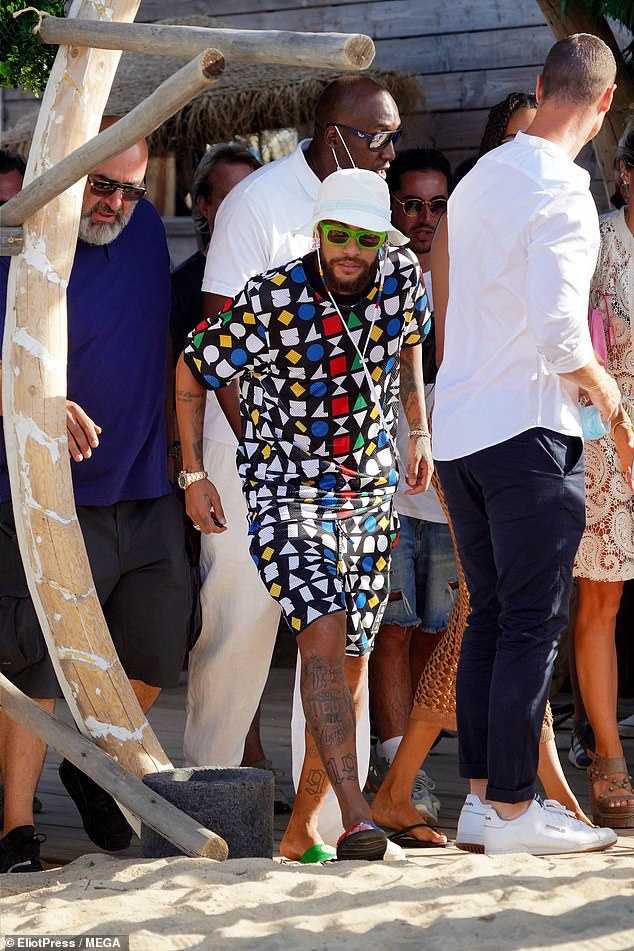 Marco Verratti and his partner Jessica Aidi had already been enjoying the bring side of the south of France before Neymar joined them.
Partner of Eintracht Frankfurt goalkeeper Kevin Traff, Izabel Goulart, and friends were present.
The high-profile football stars spent part of Sunday at the Verde Beach.
Neymar is already used to that particular part of sun paradise, having celebrated his transfer to PSG there in 2017.
And the 28-year-old returned to France after spending over three months in Brazil.
According to ESPN, Neymar and his entourage took a flight from Rio de Janeiro, Brazil and landed at Charles de Gaulle Airport in Paris.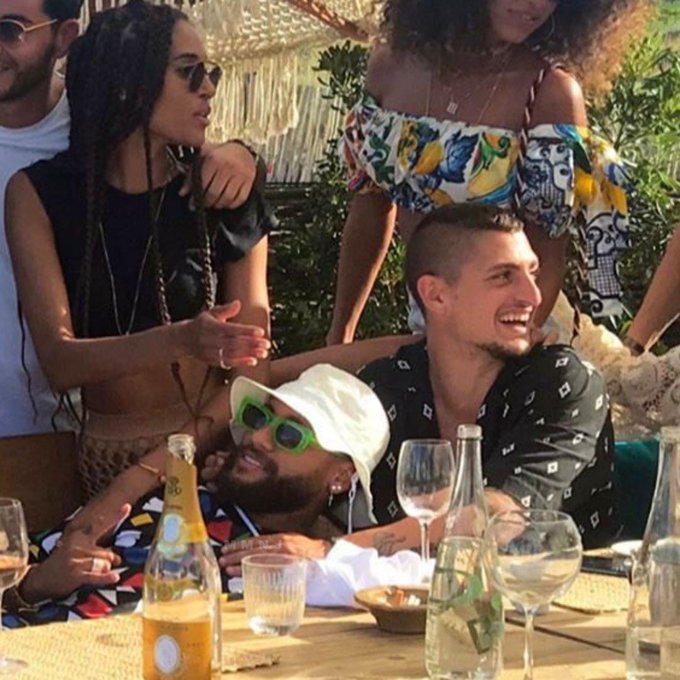 Neymar left France on March 15, after being given permission by the club, after the coronavirus lockdown was introduced, and he then stayed with his son and friends in a lavish villa in Brazil.
But Paris Saint-Germain asked their players to return to the club before June 15 to avoid them having to quarantine for two weeks before the squad begin training on June 22nd.
However, The next competition for the French Champions this season remains unknown.
PSG were Crowned champions of the French Ligue 1 in April after the Professional Football League decided to end the season.
UEFA have also expressed their desire to complete the Champions League this season.