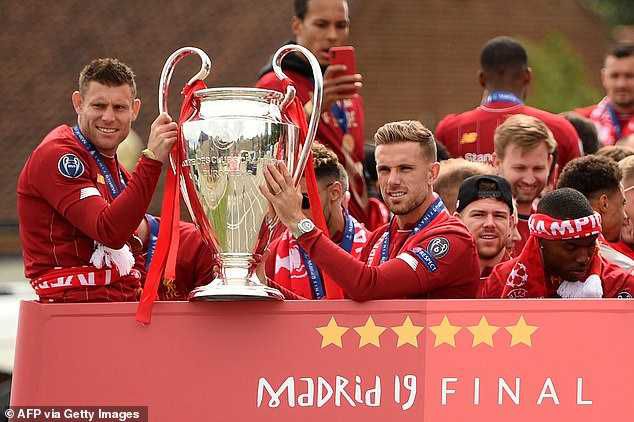 Liverpool Coach Jurgen Klopp has confirmed that the club will celebrate the Premier League title win with a bus parade when it is safe, MySportDab reports. 
The Reds are on the verge to win their first league title in 30 years as the Premier League gets ready to resume this month.
But Liverpool fans won't be able to celebrate their triumph at Anfield with matches to be played in empty stadiums for a long time.
Liverpool have also asked fans not to congregate outside the stadium when they resume games to avoid the coronavirus spread.
However, Jurgen Klopp is determined to get a proper title celebration when it's safe for fans to come out.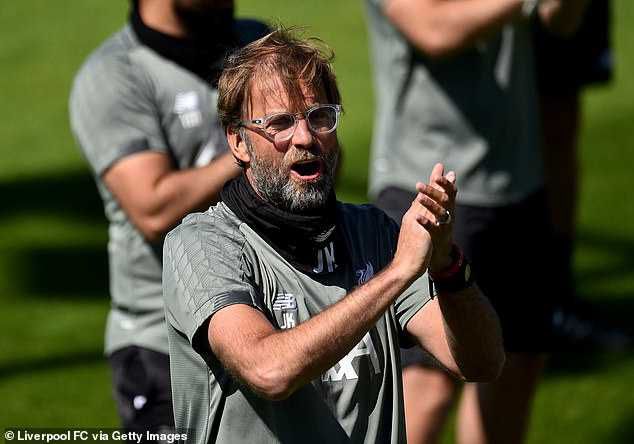 "To not be able to celebrate in the way you want, that's not nice, I understand it," he told Sky Deutschland. 
'I feel that way. It's not exciting to celebrate alone in the stadium, then just go home.
'It was never like what we dreamed about. But that can't be changed now. Why should we now focus on something that can't be changed?
'There will be a day when life will resume normally. When a vaccine has been found, when the infection rate is zero, that day will surely come.
"Then we can celebrate what we want to celebrate. If it is on the 12th or 13th matchday next season and we want to celebrate it, who's going to stop us?
"We will still have the trophy and then we can drive it around the city and on the bus. If some people think that we are crazy, I don't care."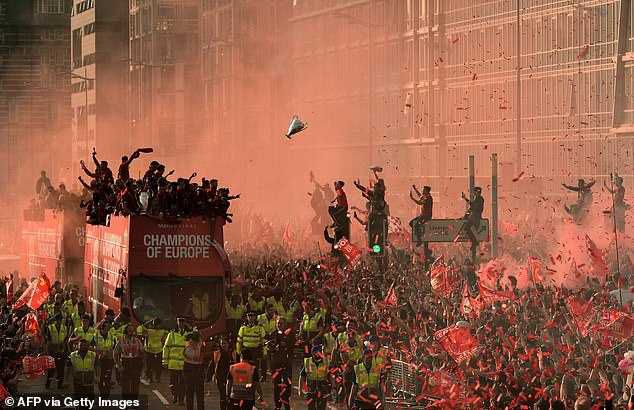 Thousands of fans came out on the streets to celebrate Liverpool when Klopp's team won the Champions League in 2019.
There will be more celebrations this season should Liverpool secure the Premier League title as expected.
For more stories, Read from MySportDab football category.