Arsenal midfielder Mesut Ozil could be without a boot sponsor after Adidas decided to cancel his contract with them this summer, MySportDab reports.
Ozil is still Arsenal's highest paid player at £350,000 a week, and signed for the Sportswear giants in 2013 while at Real Madrid.
Ozil's seven-year contract was worth £22million and saw him leave Nike for their biggest rivals.
Speaking about his Adidas contract at the time, Ozil's father Mustafa said: 'Adidas are No 1 in football and a sports brand with great appeal. fits perfectly.'
However, According to German Newspaper Bild, Adidas will will not extend the 31-year-old's deal, who has become a controversial figure at the Emirates.
Ozil's public image is one of the major factors behind Adidas' plan to not extend his contract after various incidents in recent years.
The midfielder quit the German national team in 2018 after saying he was made a scapegoat for their World Cup crash in Russia.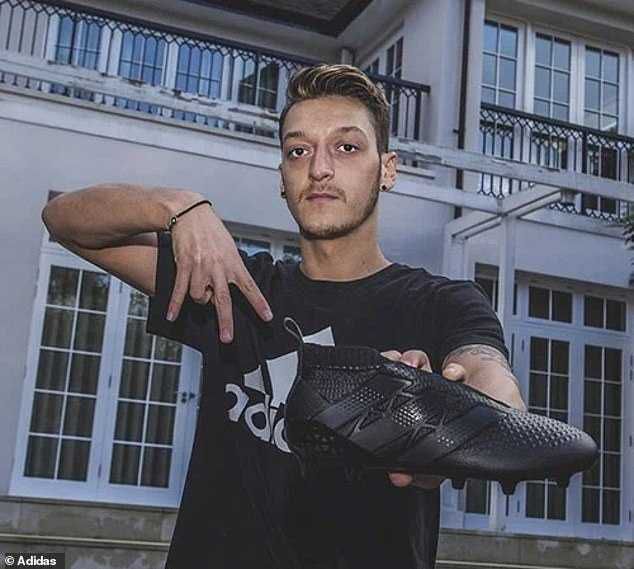 He had controversy for weeks leading up to the tournament when he was seen alongside Turkish president Recep Tayyip Erdogan.
Turkey President Erdogan is described as a dictator by his critics and his three-day visit to London was met with protests from various human-rights groups.
Ozil has Turkish roots and was later criticised for using Erdogan as his best man at his wedding last year.
In December, Ozil was involved in controversy after he expressed his opinion about China's treatment of Uighur Muslims.
China, who are now the Premier League's most lucrative overseas broadcasting region, cancelled the live coverage of Arsenal's match against Manchester City because of Ozil's comments.
Earlier in 2020, Ozil was also criticised by fans after refusing to accept a 12.5 per cent pay cut proposed by Arsenal during the coronavirus crisis.
Adidas are now the second sponsor Ozil has lost in just two years after Mercedes refused to extend his contract in 2018.