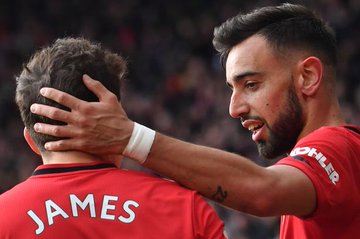 Manchester United midfielder Bruno Fernandes has already impressed in the Premier League after winning the February Player of the Month Award, MySportDab reports.
Some players are expected to recover back from the coronavirus lockdown slowly, but Bruno has gotten even better while at home.
The 25-year-old was at Carrington today as Project Restart Plans continue and he has now improved his speed while at home.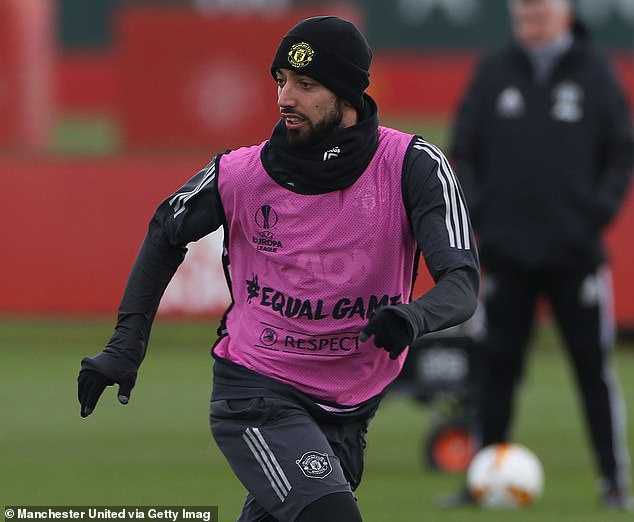 According to Manchester Evening News, Fernandes was one of the fastest players in the Manchester United squad for maximum speed.
Bruno Fernandes Is not known for his pace but has now ranked with the club's fastest players in a fitness test.
Manchester United have closely monitored their players while they have continued training individually since the season was put on hold.
The Red Devils have been using GPS analysis, and Fernandes clocked a shocking speed of 34.27kmph (21.3mph), from running over 5.5 metres.
Daniel James was the fastest as expected with 36.8kmph (22.9mph).
Jesse Lingard and Axel Tuanzebe joined their team-mate in the top speeds rank.
Despite his struggles this season, Lingard was top of the high-speed sprint (the distance covered at a speed of 5.5 meters per second or more) with 13,341 metres in a single race ahead of Scott McTominay and Harry Maguire.
Manchester United's players were all given individual programmes and diets to keep fit and in shape during the coronavirus lockdown.
More to follow…