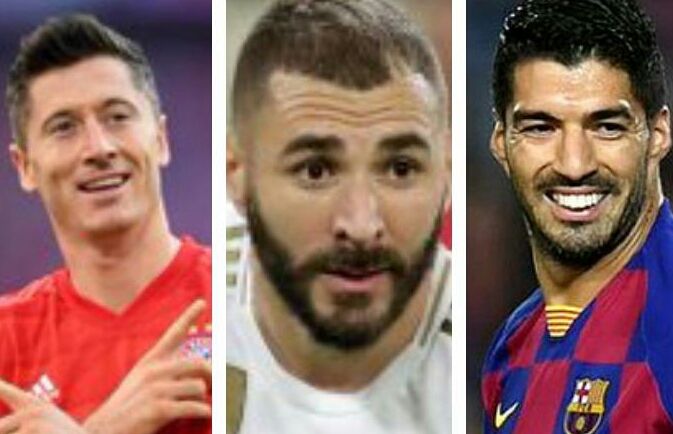 Bayern Munich Striker Robert Lewandowski has revealed his top five favourite strikers in football, MySportDab reports. 
Paris Saint-Germain star Kylian Mbappe was among the top five alongside Sergio Aguero, Luis Suarez, Timo Werner and Karim Benzema.
Manchester City Striker Sergio Aguero has now scored 180 Premier League goals and established himself as one of the best strikers in England.
'It's a difficult question. If we talk about number nine, I would pick: Timo Werner, Sergio Aguero, Kylian Mbappe, Karim Benzema and Luis Suarez," Lewandowski said.
The attacking field is very competitive and his picks missed out on Premier League stars such as Tottenham Star Harry Kane, Manchester United's Marcus Rashford and Leicester Striker Jamie Vardy.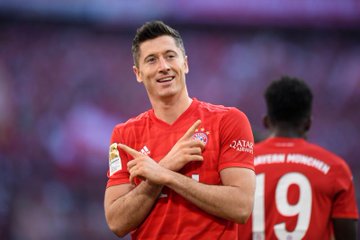 Robert Lewandowski also identified Borussia Dortmund Star Erling Haaland as a potential star striker for the future after his 12 goals in 11 matches since his Bundesliga move.
About Haaland, Lewandowski said: 'He's got huge potential, but still has a lot time. I don't want him to feel pressured by my statements.
'If he continues to work hard, he can become a very better player and reach the top level of football.
'Therefore it would be good for him to stay in the Bundesliga a bit longer before moving forward again.'
With the German Bundesliga set to resume this weekend, Lewandowski and Bayern Munich travel to face Union Berlin on Sunday.