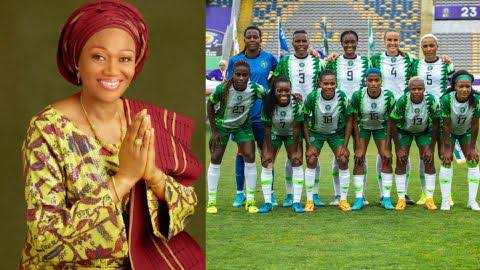 Mrs. Oluremi Tinubu have celebrated the remarkable performance of the Super Falcons team at the 2023 FIFA Women's World Cup, MySportDab reports.
The event, held at the State House in Abuja, saw Mrs. Tinubu praising the team's exceptional dedication, resilience, team spirit, and zeal during the tournament.
Addressing the squad, the First Lady expressed her admiration for the Super Falcons' display, terming it "spectacular." She commended the players for embodying the very essence of Nigeria through their dexterity on the field.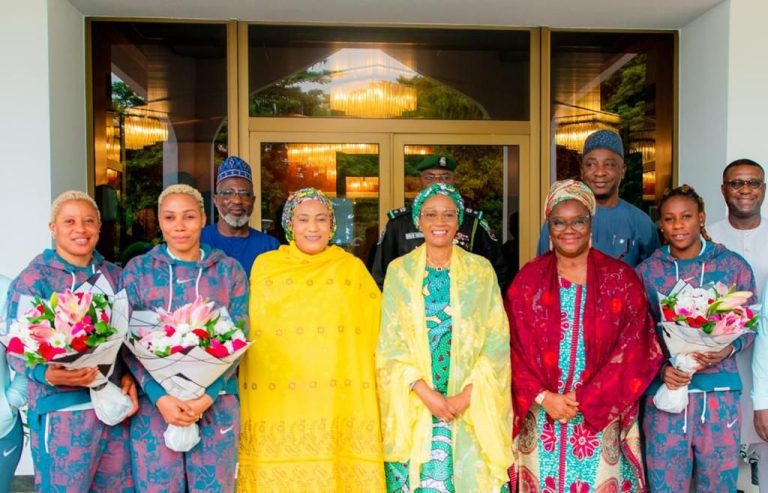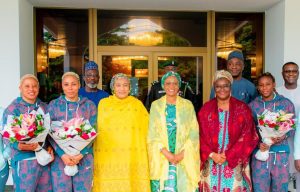 While the final result might not have favored them, Mrs. Tinubu underlined that victory extended beyond the scoreline, emphasizing the team's indomitable spirit and unity as true measures of success.
Highlighting the impact of their performance, Mrs. Tinubu acknowledged the Super Falcons' role in shaping young girls' aspirations across the nation.
She said, You've not just showcased Nigeria internationally, but you've also become inspirations for our youth, particularly young girls, who now find their dreams reflected in you.
In response to the warm reception, NFF President Ibrahim Gusau conveyed his gratitude on behalf of the team. He assured the First Lady that the players would continue to uphold Nigeria's pride with their stellar representation.
Super Falcons' captain, Onome Ebi, represented the players at the event, expressing gratitude for the First Lady's kind words. She reaffirmed the team's commitment to bringing honor to Nigeria and pledged to continue making the nation proud.
Despite the ultimate outcome of the tournament, the Super Falcons' journey at the 2023 FIFA Women's World Cup garnered accolades for their display of skill and teamwork.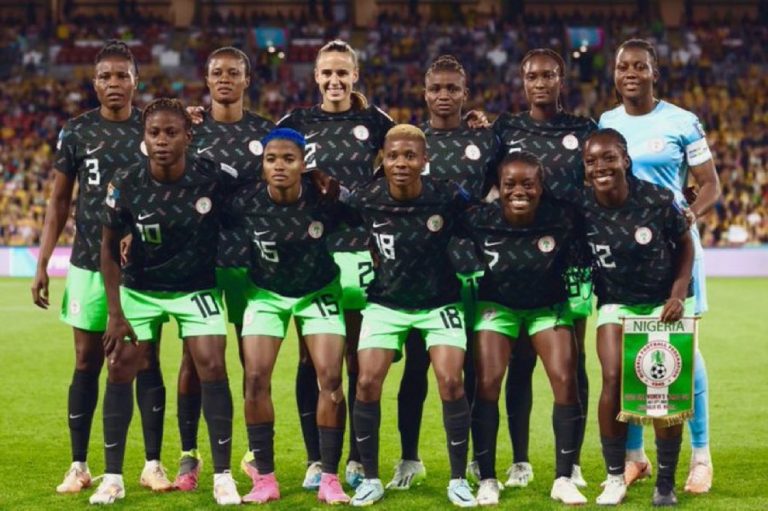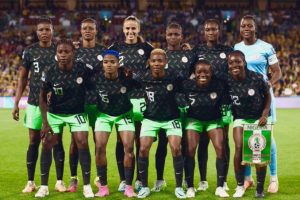 Mrs. Tinubu's recognition of their achievements further solidifies their status as sporting icons, inspiring generations of young Nigerian girls to pursue their dreams with determination and dedication.
The event marked a poignant moment of appreciation for the team's efforts and the enduring impact they have made on the nation's sporting landscape.