Sports
Top College Basketball Players to Watch in the Upcoming Season
Attention all basketball enthusiasts and sports fans! As the new 2022-23 college basketball season approaches, it's time to highlight the rising stars who are set to dominate the hardwood.
From talented first-year students to inspiring young athletes, these players are ready to make a mark on the big stage. Prepare for some goosebumps as we unveil the top college basketball players to watch out for this upcoming season.
The Popularity Behind Collegiate Basketball Season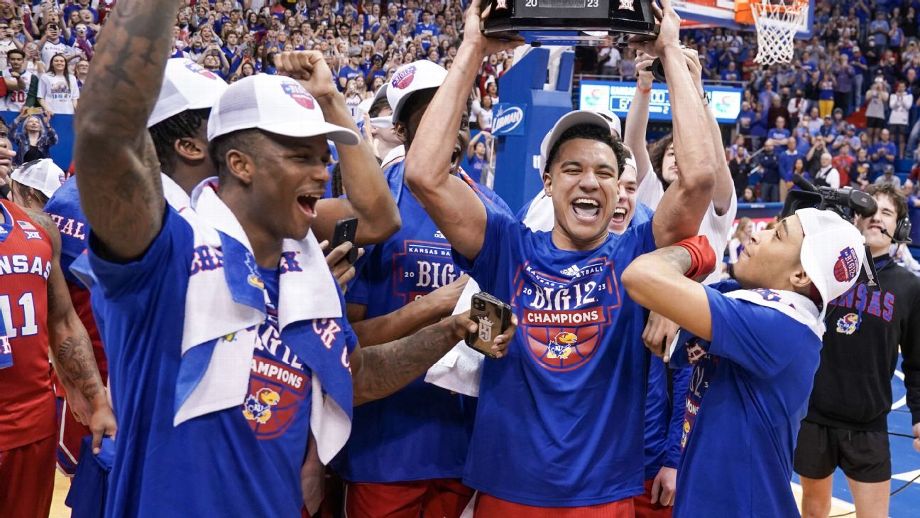 The arrival of gifted freshmen is always an exciting aspect of the collegiate basketball experience. These young athletes bring fresh talent and tremendous potential to their teams, aiming to make an immediate impact.
READ: Carmelo Anthony 'RETIRE' From Basketball [Full Details]
From coast to coast, campuses across America boast a lineup of promising freshmen ready to shine. Be it their scoring ability, playmaking skills, or awe-inspiring athleticism, these rising stars are set to leave their mark on the college basketball landscape.
With their improved skills and a better understanding of the game, these young players are determined to elevate their teams' performances and lead them to success.
Specific college basketball programs are known for consistently producing top-tier talent, and each season brings forth a new wave of stars from these renowned institutions. These players receive top-notch coaching and develop their skills within a competitive environment.
As they step onto the hardwood, they exude a level of excellence that demands attention. It's no wonder why fans rush to bet on the players on online sportsbook platforms.
The Five Prominent College Basketball Players This Season (2022-23)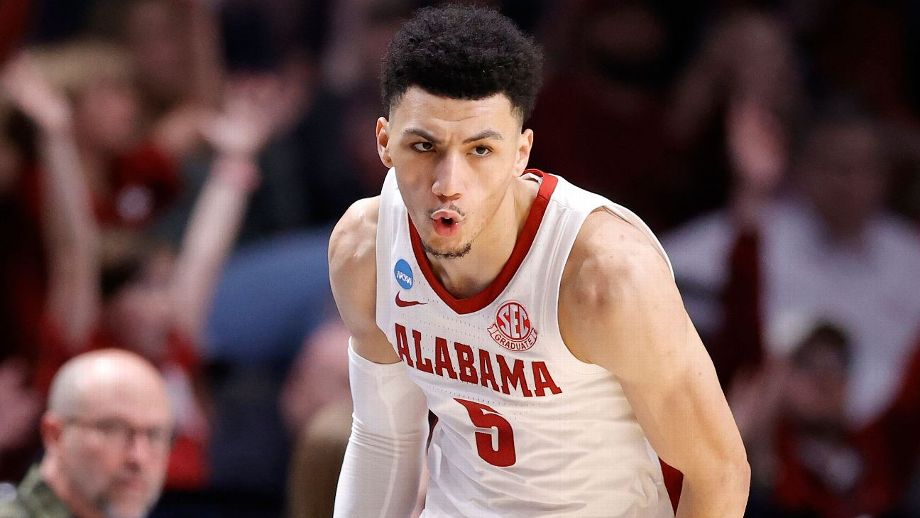 Watch for the underdogs and unsung heroes ready to leave their mark on the collegiate basketball landscape as we enter the upcoming season.
Armando Bacot: Forward-center | North Carolina
Armando Bacot stands tall at 6'11", making him a giant on the court. His size alone is enough to catch any basketball enthusiast's attention, but his skills and contributions make him stand out.
Bacot has showcased his abilities in multiple NCAA Tournaments, particularly in rebounding. Averaging an impressive 16.5 boards, he has proven himself to be a force to be reckoned with under the basket.
Throughout his college career, he has accumulated an impressive record of 1,300 points and more than 1,000 rebounds. These numbers speak volumes about his dependability as a player and his ability to consistently contribute to his team's success.
It's no surprise that Bacot's talent and skills have caught the attention of many basketball enthusiasts and fans.
His presence on the court brings excitement and anticipation, leaving spectators on the edge of their seats. Whether blocking shots, scoring points, or grabbing rebounds, Bacot has a knack for impacting crucial moments.
If you're a sports enthusiast who knows how to make money and looking for an exciting player to follow, Armando Bacot should be on your radar. His performance on the court has proven time and time again that he is a dependable player who can lead his team to victory. Watching him play is a treat for any basketball fan.
Matt Bradley: Guard | San Diego
This young guard from San Diego is making waves in the basketball world with his impressive performances and personal best scores.
Throughout the 2021-2022 season, Matt Bradley showcased his exceptional abilities as an Aztec guard. He played a significant role in their success as a vital team member.
Bradley stood out with his incredible stats, averaging 5.4 rebounds and 1.0 steals per contest. His career with the team has been marked by exceptional achievements, including totaling over 1,800 points and hitting 213 3-pointers.
Matt's passion for the sport and relentless work ethic make him a true asset to any team lucky to have him.
Colin Castleton: Forward | Florida
Among the many talented freshmen joining the ranks, one name that stands out is Colin Castleton.
He is a force to be reckoned with on the court, with an average of 16.2 points and 9.0 rebounds per game. What caught our attention were his performances in the final games. He averaged almost 18 points. Talk about an impressive finish!
As we look ahead to the 2022-23 season, expectations are high for Colin Castleton. With his skill set and determination, we're expecting more incredible performances from him.
Zach Edey: Center | Purdue
Zach Edey, wearing number 15 for the Purdue Boilermakers, has shown incredible growth and improvement from his freshman to sophomore season. During his freshman year, he made his mark by averaging 8.7 points per contest. However, he didn't stop there.
Edey worked hard in the off-season and returned even more vital in his sophomore year, nearly doubling his scoring average to almost 15 points per game.
The 7'4″ center has proven to be a force to be reckoned with on the court. Edey's towering presence poses a significant challenge for opposing teams, as his height gives him a clear advantage in rebounding and shot-blocking.
Jaime Jaquez Jr.: Guard-forward | UCLA
Jaime Jaquez Jr. is more than just another offensive player. Sure, he can easily score points, but his contributions go beyond the offensive end of the court. This 6'7″ tall sensation is just as good at defending, solidifying his reputation as a well-rounded player.
His passion for the game and his dedication to his craft are evident in every play he makes. It's no wonder he was selected as a player for the All-Pac-12 Defensive Team not once but twice.
In the 2022-23 college basketball season, all eyes will be on Jaime Jaquez Jr. as he continues to make his mark in the game. He is a rising star who has the potential to become one of the greatest players of his generation.
One of the best aspects of college basketball is the inspiring stories that unfold throughout the season. From overcoming adversity to defying expectations, these athletes captivate our hearts and remind us of the power of perseverance.
With their ability to make jaw-dropping plays to their leadership on and off the court, these players have the potential to drive their teams to success. In 2022-23, we can expect some familiar names to return and continue their reign as the premier players in college basketball.