Sports
Best Way To Watch Different Sports Events Simultaneously
Watching different sports events has been challenging for many fans who always want to take action. Luckily, technology is improving daily, making it effortless for sports enthusiasts to monitor several events simultaneously.
Games like the Champions League final, Wimbledon Open, and others are mostly happening simultaneously in numerous venues, but now the Geminos Dual-screen lets fans enjoy unlimited action all in one screen split into two for sports games.
The device has been rated so much by users who enjoy using their monitors to watch games going on live from the Grand slam tennis tournament. Sports lovers have benefited so much from this device, giving them specified entertainment when watching games.
Watching multiple sports events, mainly football and Boxing matches, has been a massive task for ages. Other devices exist, but connecting them to one monitor has proved difficult.
The Geminos monitor has made watching multiple sports events easier than expected. This new gadget feature enhances your sports-watching experience by allowing you various options about events.
It allows you to watch live stats or a separate feed on one screen while enjoying the main game on the other.
It provides a more immersive way to follow the action and stay updated without missing anything when you need to watch FIFA World Cup games.
Geminos Dual-screen Monitor?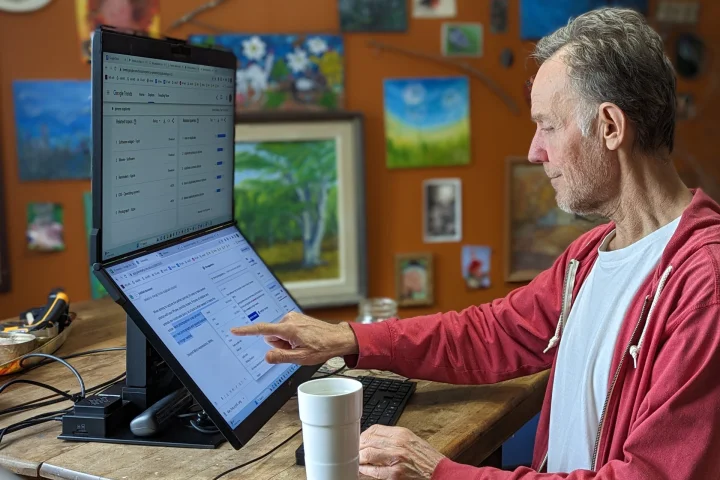 The Geminos Dual-screen is a device that consists of a set of two 24-inch IPS monitors that are stacked on top of each other. The monitors are connected by a linkage technique that allows them infinitely adjust in height, angle, and size when you are streaming like an EPL match and Laliga.
This gadget allows it to create various viewing positions, mostly watching the Champions League from a traditional two monitors configuration to a single one.
It is a helpful device that most sports lovers have seen as very useful when watching games, as they can watch more than one. The features on the device make it enjoyable for sports lovers and others who use it to be productive such as sports lovers who primarily tune in to watch European football, like the Euro Women's Championship, which has several big teams playing simultaneously.
The Geminos dual-screen has given them the joy and satisfaction of catching more than one game happening.
The device isn't just built for sports individuals but mainly for those who often work in the IT World and get to spread their work in places. It is a power tool that so many have capitalized on with its ability to help users be more productive.
The Geminos dual-screen device design is a unique and innovative way to improve productivity and collaboration. Watching more than one football match has been made easy, which is the go-to for many people.
Performance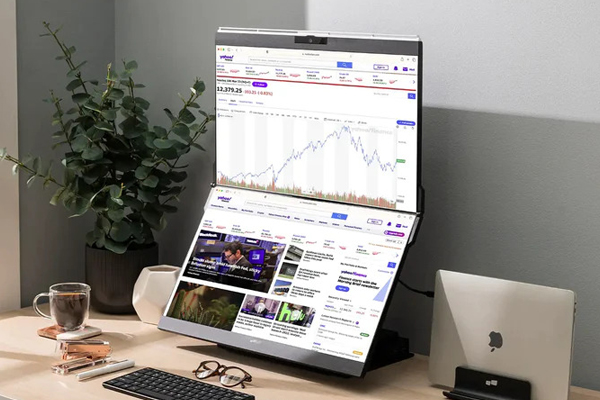 The performance of the Geminos dual-screen is unlimited as they have a suitable inbuilt chip and another device to make it run smoothly when watching sports.
The monitor has a refresh rate which is 60Hz; it is typical for most desktops and is also best suited to run any operation.
The 60Hz allows it to display and process up to several 60 frames per second, perfect for football, Basketball, motorsports, and other sports event.
It allows a lot to be done with the 60 frames, more than enough to watch quality games across European football competitions.
This helps a lot when streaming sports events online which provides unique pictures with accuracy in the display.
The Geminos Dual-screen has a resolution of 1920 x 1080, which is also standard for most monitors, so you can easily enjoy a split-screen for games.
The 1920 x 1080 resolution is sufficient for most tasks and primarily for watching football games.
When it comes to watching sports events, there has not been an issue with performance.
How To Watch Different Sports Simultaneously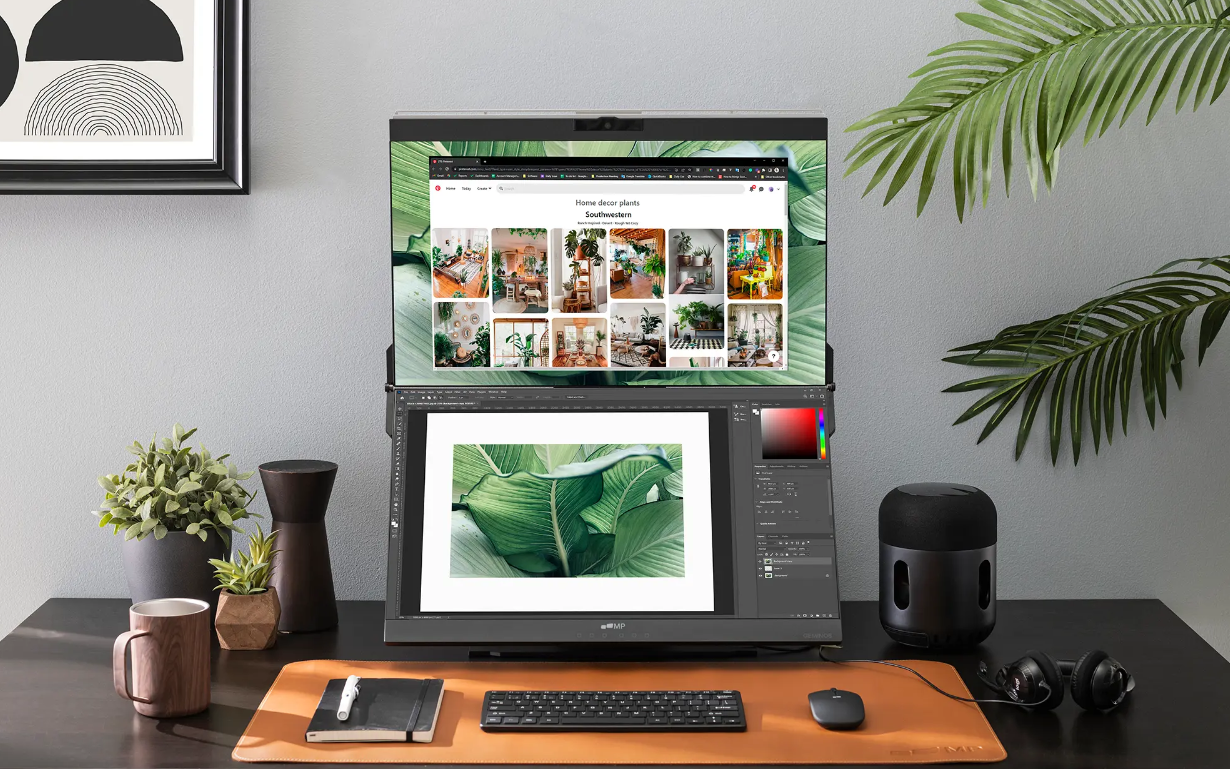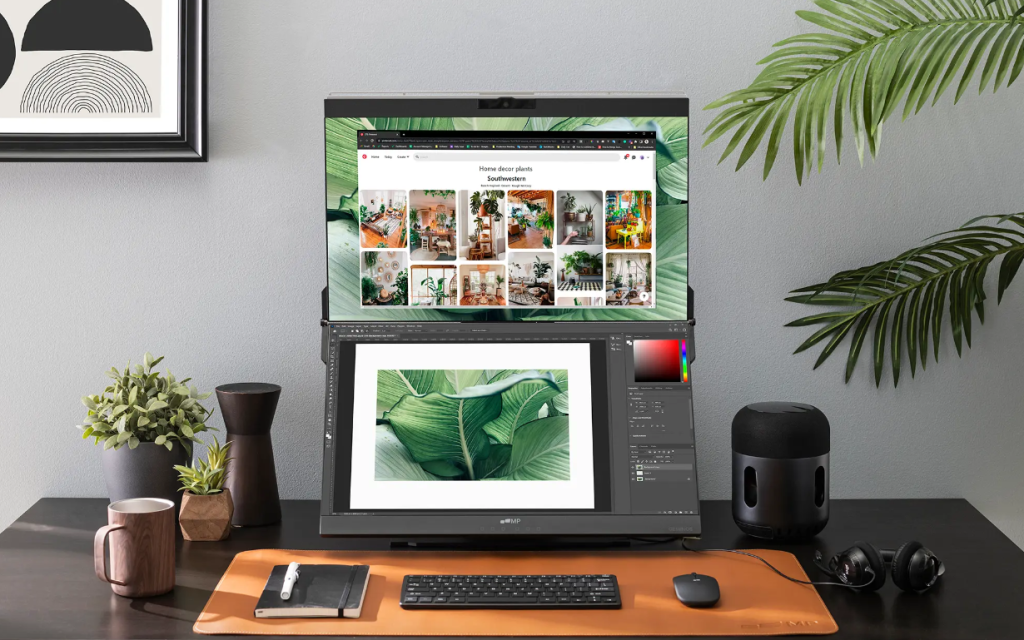 To use the dual Geminos dual-screen PC, you must connect the monitor to your computer to watch sports games.
You can do the connecting by using the USB-C docking station that comes with the monitors.
Once the desktop monitors are linked, you must enable dual-screen mode on your computer. You can have access to setting the Geminos dual-screen, allowing you to watch Basketball and football simultaneously.
The settings do not need you to have more technical knowledge to be able to connect with any external device for more screen space. The connecting process will make everything easy; when a Premier League game is going on, you can also switch to catch the action in Laliga.
Users with a connection to their monitor can see them be able to place a particular sports event going on at the top screen and another at the down. Both screens displaying different sporting events can be easily accessible and changed to something else to say.
There have been no reported issues for users when watching multiple events simultaneously, as they display smoothly without glitches or errors.
Football lovers who tend to support multiple clubs in different leagues always get to watch all games with just a simple split on the monitor.