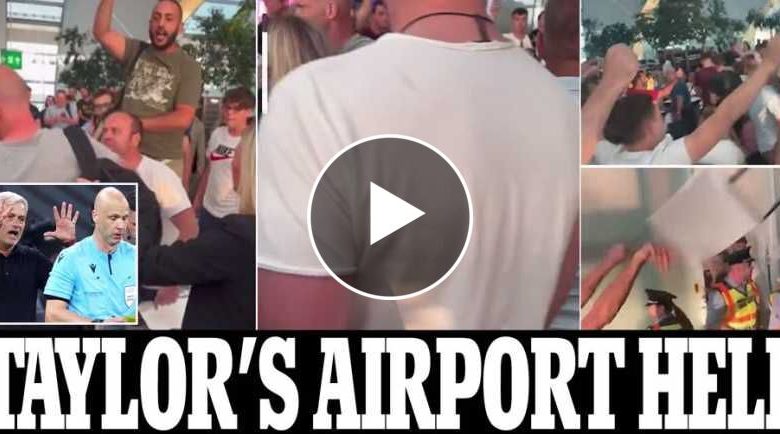 English referee Anthony Taylor and his family were attacked by angry AS Roma fans at Budapest airport on Thursday, MySportDab reports. 
The fans were not happy about losing in their Europa League final against Sevilla on Wednesday night.
Angry Roma Coach Jose Mourinho also confronted Taylor in the car park at the Puskas Arena.
Before the match ended, he called the referee a 'f***ing disgrace' for his 'bull****' decisions after the Italians lost the final.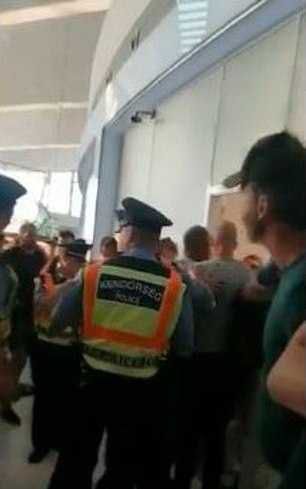 Now, more than hundred Roma fans turned up at Budapest Airport to confront Taylor as he and his family tried to leave.
Security staff tried to stop the fans from getting to the referee, and his family.
A fan were threw a chair and other different items at him during the incident.
Rio Ferdinand and refereeing body PGMOL have now both condemned the ugly scenes, which saw Taylor and his family under heavy security.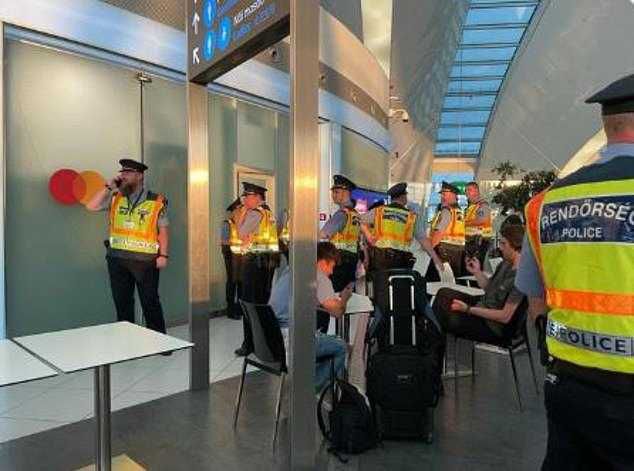 Disturbing footage posted on social media shows some angry fans shouting in his direction, forcing police officers to quickly move him into a private room.
In one video, a fan appeared to grab Taylor's backpack during the incident.
As the 44-year-old got to safety, fans still did not leave but the police tried to calm them down.
Another video angle showed Taylor edging through the crowd with his family members.
One fan tried clad to shout in his face with his phone recording, before a member of Taylor's team moved him back.
According to Football Italia, the fan that threw a chair at Anthony Taylor remains in police custody.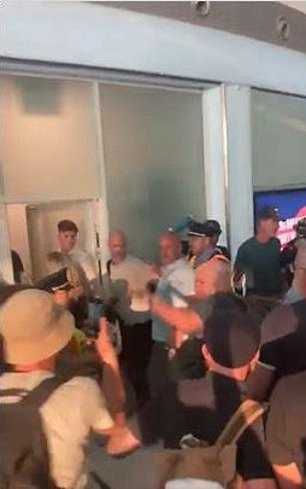 The Professional Game Match Officials Limited (PGMOL) has now described the incident as 'unjustified and abhorrent'.
A statement read: 'PGMOL is concerned about the videos on social media of Anthony Taylor and his family being harassed at Budapest Airport.'
Referee's charity Ref Support UK has urged the authorities to take action so it won't become a normal thing.
VIDEO;
Anthony Taylor Ambushed by Angry AS Roma Fans 😡 💔 😰 #bbcqt #Spiderman #AcrossTheSpiderVersepic.twitter.com/WHE2aGHscP

— MySportDab (@mysportdabb) June 2, 2023