Football
Kylian Mbappe BLASTS PSG In Shock Instagram Post! (Details)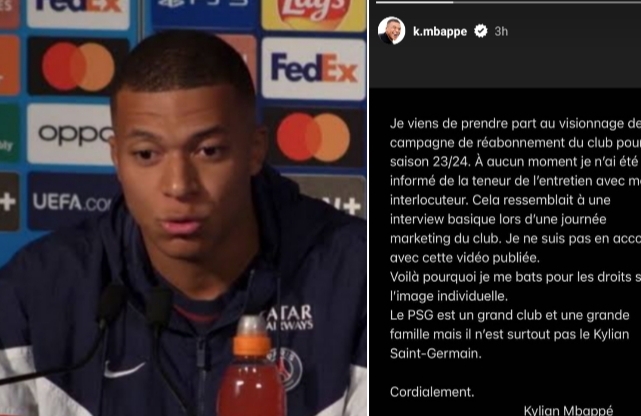 Kylian Mbappe has blasted PSG on Instagram as he disagrees with the club over a recent promotional video sent to the supporters of the club, MySportDab reports.
PSG sent a promotional video to ticket holding fans of the club.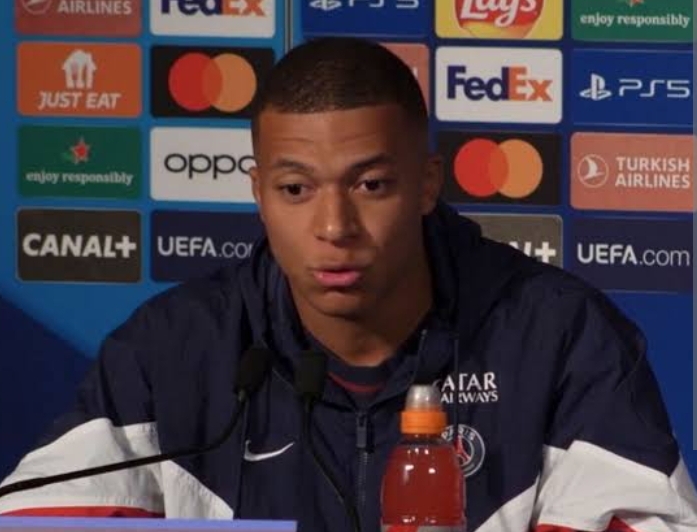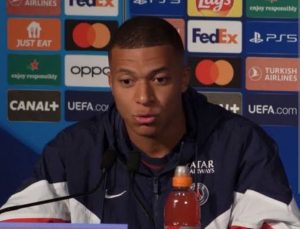 The video was aimed at marketing the club to the fans encouraging them to renew their tickets ahead of the 2023/24 season.
The video featured Kylian Mbappe recommending the club and its state-of-the-art facilities to the fans, heaping praise on the management for a perfect and conducive football environment for both fans and players.
Being placed at the center of the video as club's poster boy, Kylian Mbappe vehemently "disagreed" on the decision to feature him in the video without his consent.
The France international took to his Instagram stories to launch a scathing remark on the video and the club for what he believes is an infringement of his image right.
Mbappe blasted PSG and confirmed he was not contacted before the video was sent to the fans.
In his angry post on Instagram, Kylian Mbappe wrote in French,
"At no time was I informed of the content of the interview with my interlocutor. It looked like a basic interview at a club marketing day. I disagree with this posted video.
"That's why I fight for individual image rights. PSG is a big club and a big family, but it is certainly not Kylian Saint-Germain. Cordially.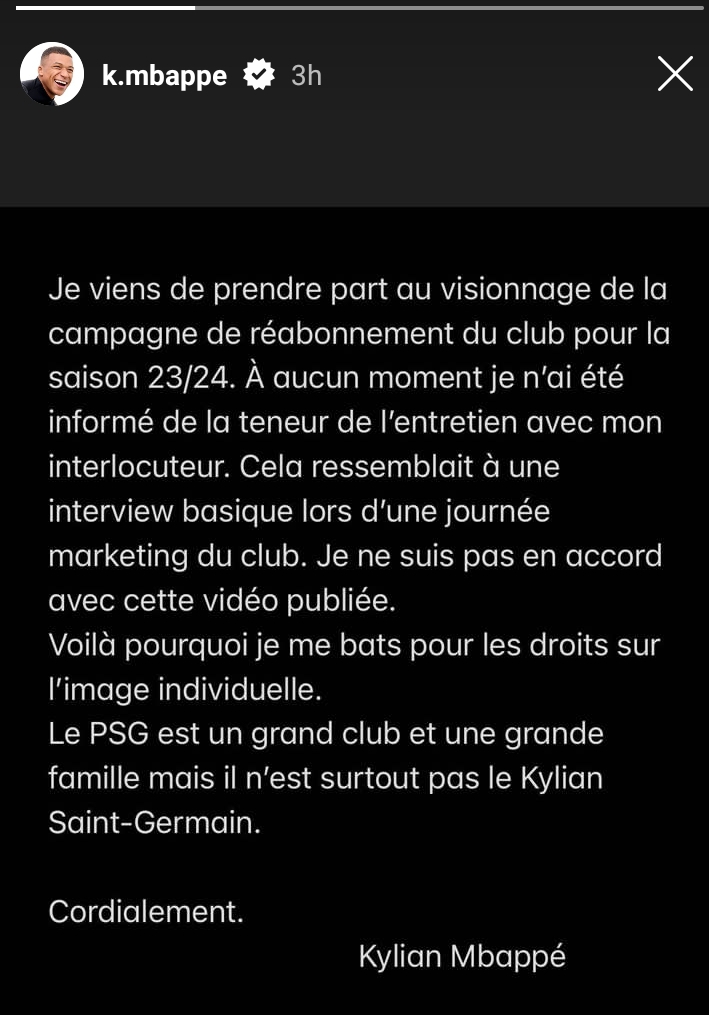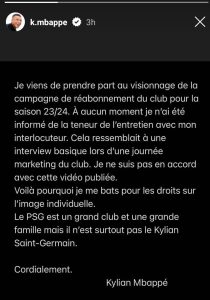 It is still unclear how his post will be received by the club's hierarchy but it is clear the striker is not in terms with the club on their decision to use his image on the promotional video without his consent.
Kylian Mbappe was linked to a Real Madrid move before PSG tied him down to the club with a new crazy offer.