Football
Real Madrid Star Federico Valverde Faces Lengthy Ban After Alex Baena Fracas! [Full Details]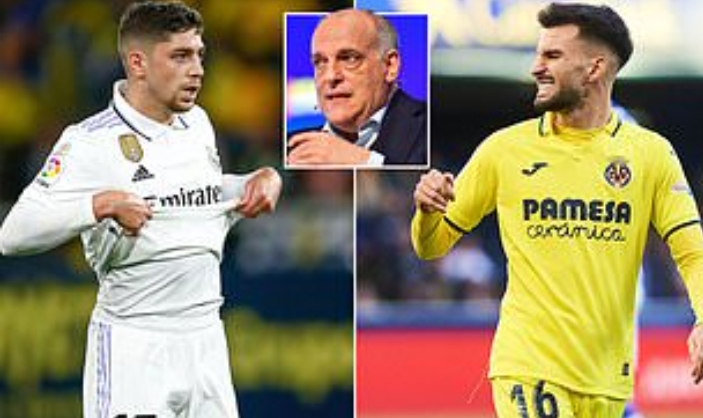 Real Madrid midfielder Federico Valverde is facing a possible lengthy ban that could cripple his Laliga campaign this season due to a clash with Villarreal player, Alex Baena, MySportDab reports.
The Uruguayan, who has racked up 11 goals for Real Madrid this season clashed with Villarreal player Baena over what he deemed a disrespectful remark.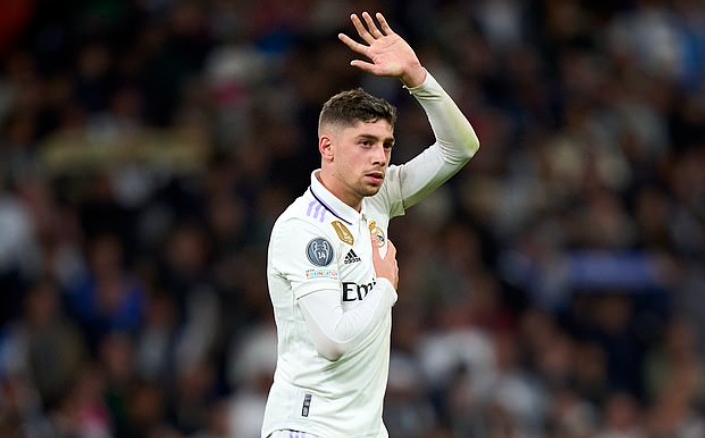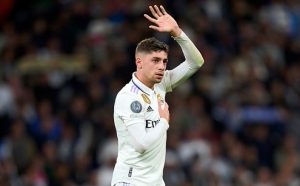 Valverde and Baena clashed after Real Madrid's shock defeat to Villarreal in Laliga.
The Uruguayan said Baena insulted him and his family by allegedly saying "cry now that your will not be born."
Baena allegedly made the statement after a scan result of Valverde's pregnant wife showed she may have difficulties delivering Valverde's son.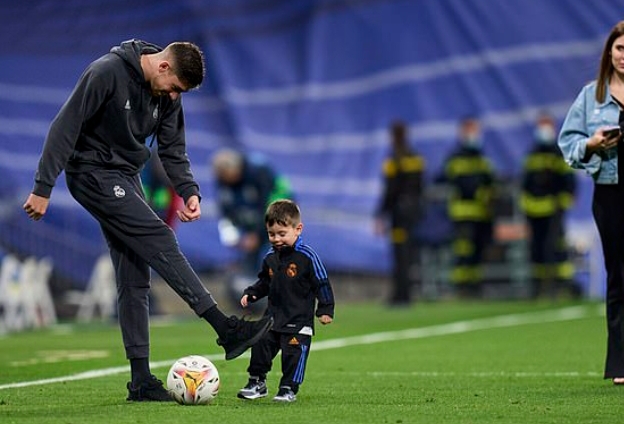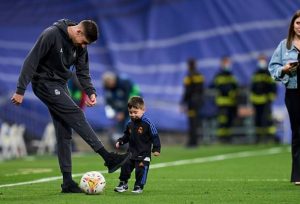 The statement infuriated Valverde who waited for Baena outside Santiago Bernabeu where Villarreal team bus was parked.
When Baena arrived, the Uruguayan punched the Spaniard in the face.
Meanwhile, after the game, Baena was happy for Villarreal's win over Real Madrid but expressed his disappointment with the clash with Valverde while denying he made the statement.
According to the Athletic, Spanish football disciplinary committee have weighed into the matter and have begun investigations.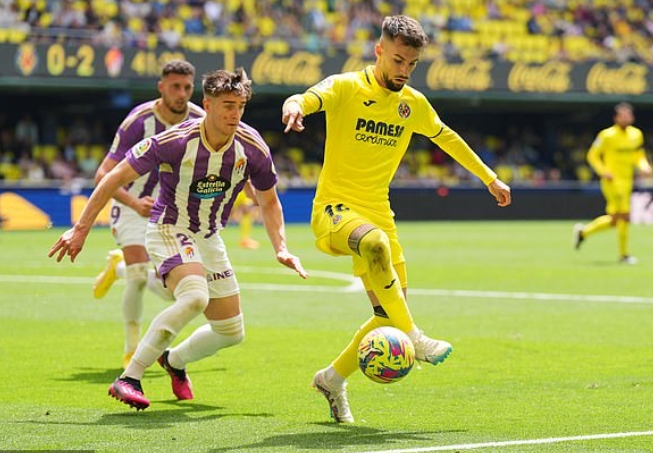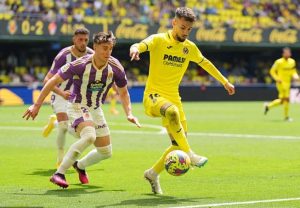 Both Valverde and Baena will be interviewed by the committee and there are reports Valverde could be slammed a 12-match ban if found guilty.
However, there are prospects of an escape route for Valverde.
Since the incident was not captured by the referee and it occured outside the pitch, Valverde can escape punishment.