Football
WATCH: Cristiano Ronaldo REPLIES 'Messi Chants' With Obscene Gesture In Al-Nassr Match!
Cristiano Ronaldo replied fans chanting Messi with an obscene gesture during Al-Nassr Vs Al-Hilal match, MySportDab reports.
In a viral footage available at the end of this post, Cristiano Ronaldo could be seen grabbing his crotch as fans chant "Messi, Messi" after the game.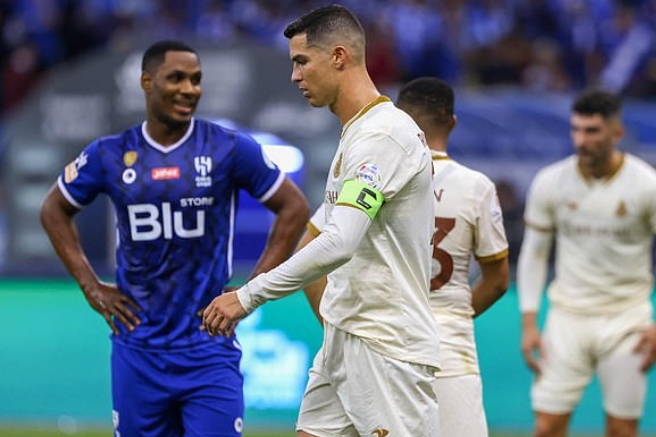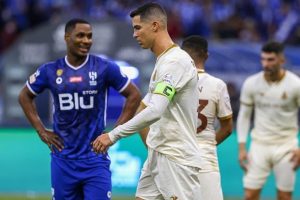 It was another disappointing for Al-Nassr and Cristiano Ronaldo and his frustrations were understood.
After dropping against Al Feiha to give more room to title contenders Al-Ittihad, Al-Nassr needed a win against Al-Hilal to stay in contention in the title race.
Shockingly, they suffered another 2-0 defeat with Nigeria international Odion Ighalo sinking the Saudi Pro League title hopefuls with a brace.
Cristiano Ronaldo was frustrated throughout the game.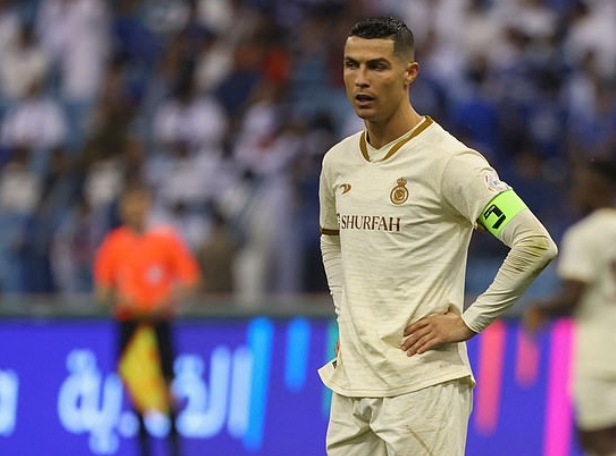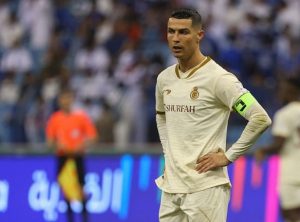 He was caught in another viral footage headlocking an Al-Hilal player during a tackle in the match.
Aiming for an aerial challenge, Cristiano Ronaldo wrapped his arm around the neck of the player, choking him down to the ground.
The Manchester United legend hopes of landing the Saudi Pro League title race in his debut season has now suffered a blow with the Al-Hilal defeat.
After the 2-0 loss, Cristiano Ronaldo was making his way furiously off the pitch when he was greeted with hostile chants of his rival Lionel Messi.
Responding to the fans, Cristiano Ronaldo grabbed his crotch to show his disregard of the chants.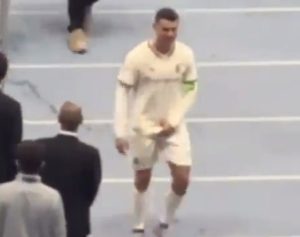 Ronaldo also appeared to look at the fans with a wry and sarcastic smile as he grabbed his crotch.
Video;
🔴🔴🔴 .. إن لم يصدر قرار عاجل يبعد هذا المتغطرس ويحمي ابناءنا من هذه القذارة فعلى الدنيا .. السلام ..!!

#الهلال_النصر pic.twitter.com/PZVrkP1wnk

— خالد بن عبدالله (@khalidalsahli6) April 18, 2023