Biography
Top 5 Hottest Female Soccer Players Of 2023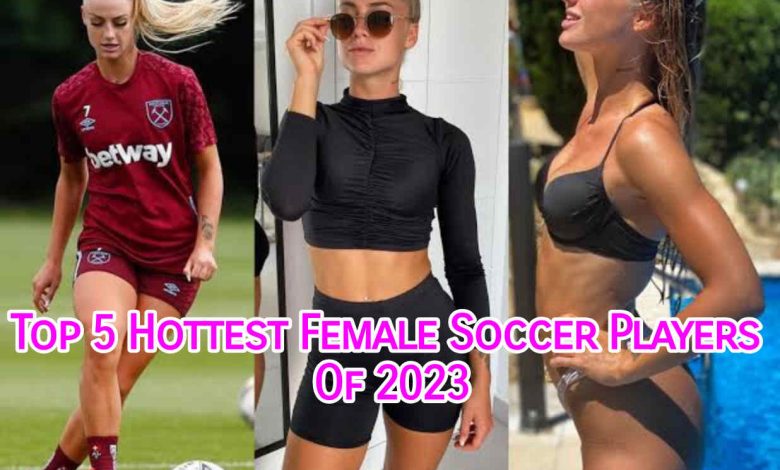 Many of the hottest female soccer players have been shining on the pitch and slaying off the camera.
The game of women's soccer isn't just about the ladies playing football alone but also making sure they look so beautiful when off duty.
There is a list of players seen looking hot in a bikini while others slay in a lovely dress while going to an event.
Top 5 Hottest Female Soccer Players Of 2023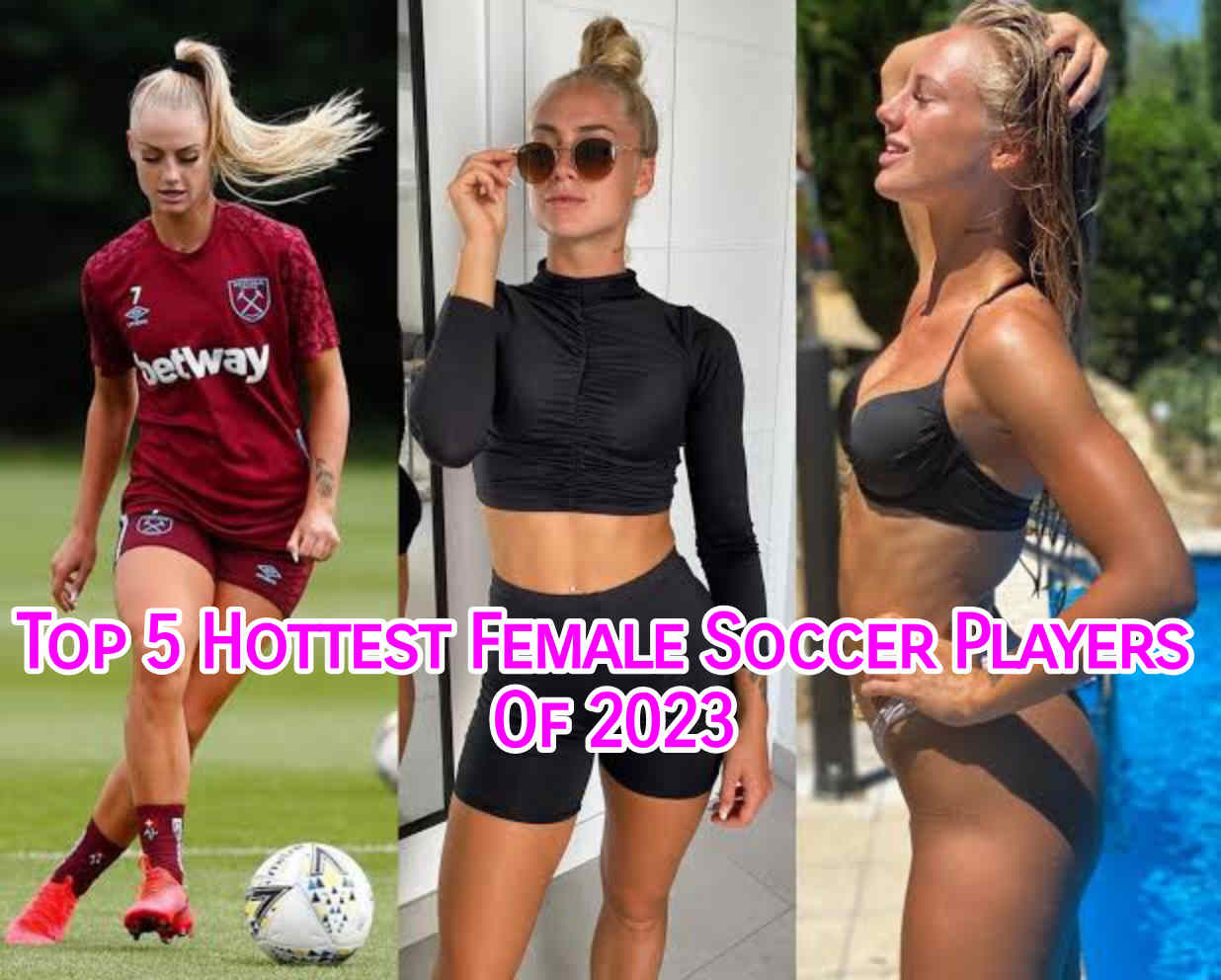 So many people can still say Alisha Lehmann remains one of the hottest female soccer players today.
Many ladies have maintained a good lifestyle outside of soccer and are seen on camera and social media.
Many of these hottest female soccer players are also time models due to their wonderful body figures, which they always keep in shape.
5: Kosovare Asllani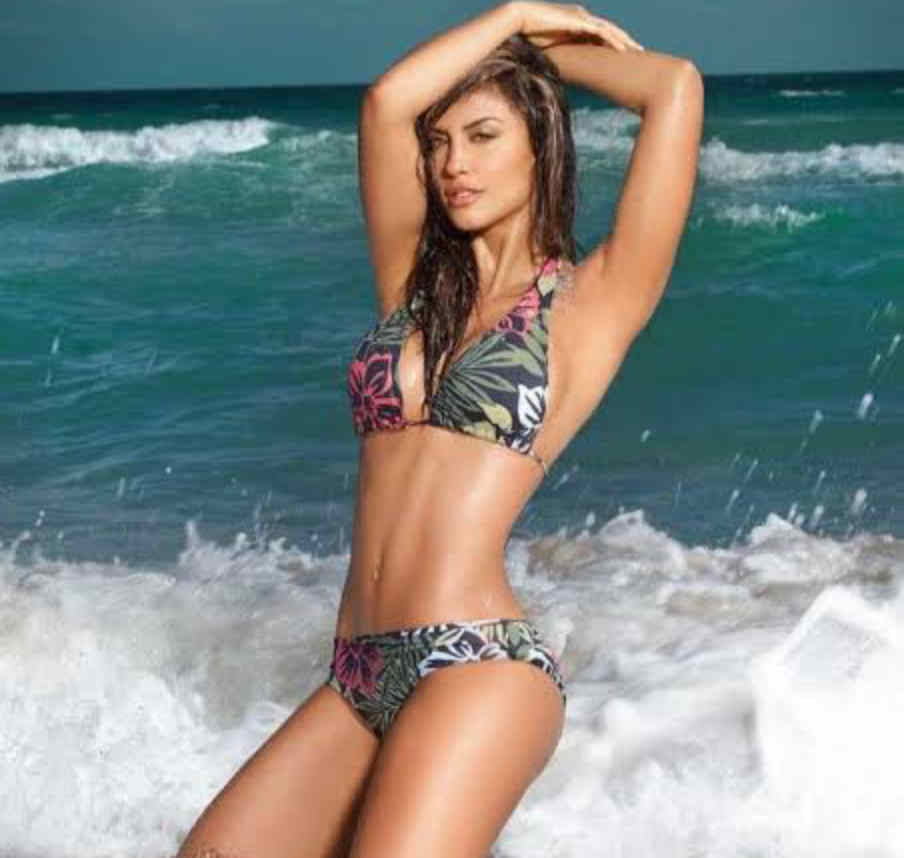 Kosovare Asllani is one of Sweden's hottest female soccer players and plays for AC Milan women.
Asllani has played for Linköpings and her hometown club Kristianstads since the start of her club career with Vimmerby.
She competed with the Chicago Red Stars of WPS in the United States during the 2010 season.
READ MORE – Top 5 Hottest WNBA Players 2022
She move back to Sweden to play for Kristianstad, then moved on to Manchester City, PSG, and Linköping. She plays for Milan at the moment.
Asllani was born in Kristianstad to Kosovar's parents, who had moved to Sweden. She is of Kosovar and Albanian descent.
Although Asllani was raised playing football and ice hockey, she decided to concentrate on football.
Asllani made her professional debut at 15 with the second-division team Vimmerby.
She became a football prodigy while playing for Vimmerby, scoring 49 goals in 48 matches.
Cecilia Wilhelmsson, Asllani's former coach, praised the football player's fitness and technique.
Asllani accepted a move to Linköpings in 2007 after receiving offers from several clubs. There, she made an immediate improvement.
4: Sydney Leroux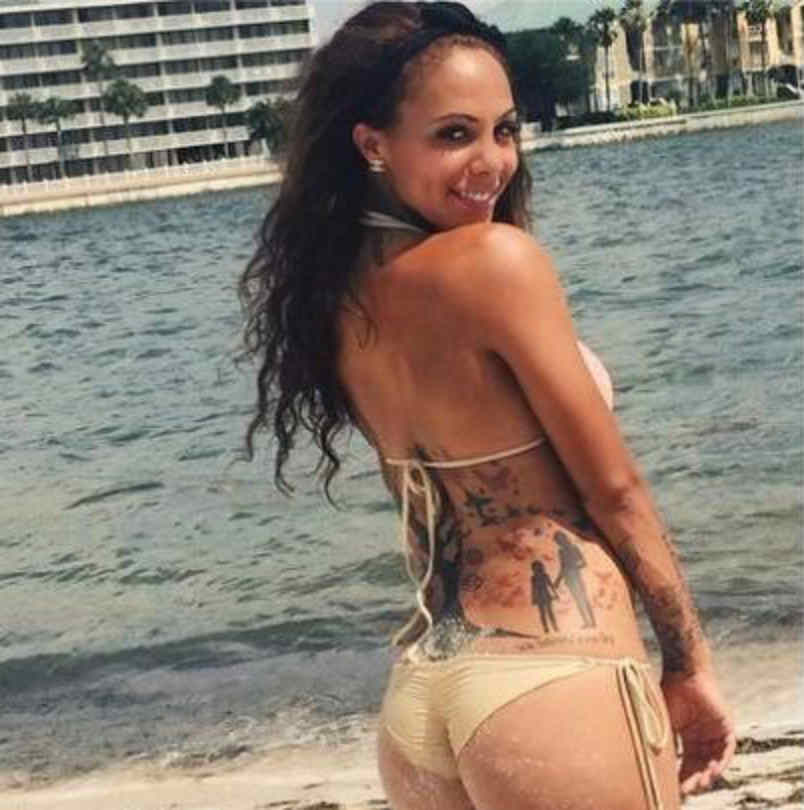 Sydney Leroux's adorable appearance makes her one of the hottest female soccer players around the globe.
Sydney was born in Canada to an American mother and a Canadian father. She was raised in Canada and represented the country at various youth levels.
She decided to start playing soccer for the women's under-20 national team of the United States in 2008, and she started playing for the senior national team of the USWNT in 2012.
Leroux played semi-professional soccer for the Vancouver Whitecaps and NCAA Division I women's soccer for the UCLA Bruins.
She became the youngest player to ever play for the Whitecaps when she debuted at fifteen.
She played for the Seattle Sounders Women in the summer of 2012 following their early 2012 league suspension.
In the NWSL's inaugural season in 2013, she made her professional debut with the Boston Breakers.
She got traded to Western New York Flash for the 2015 season, Seattle Reign F.C. for the 2014 season, and F.C. Kansas City for the 2016 season.
3: Adriana Leon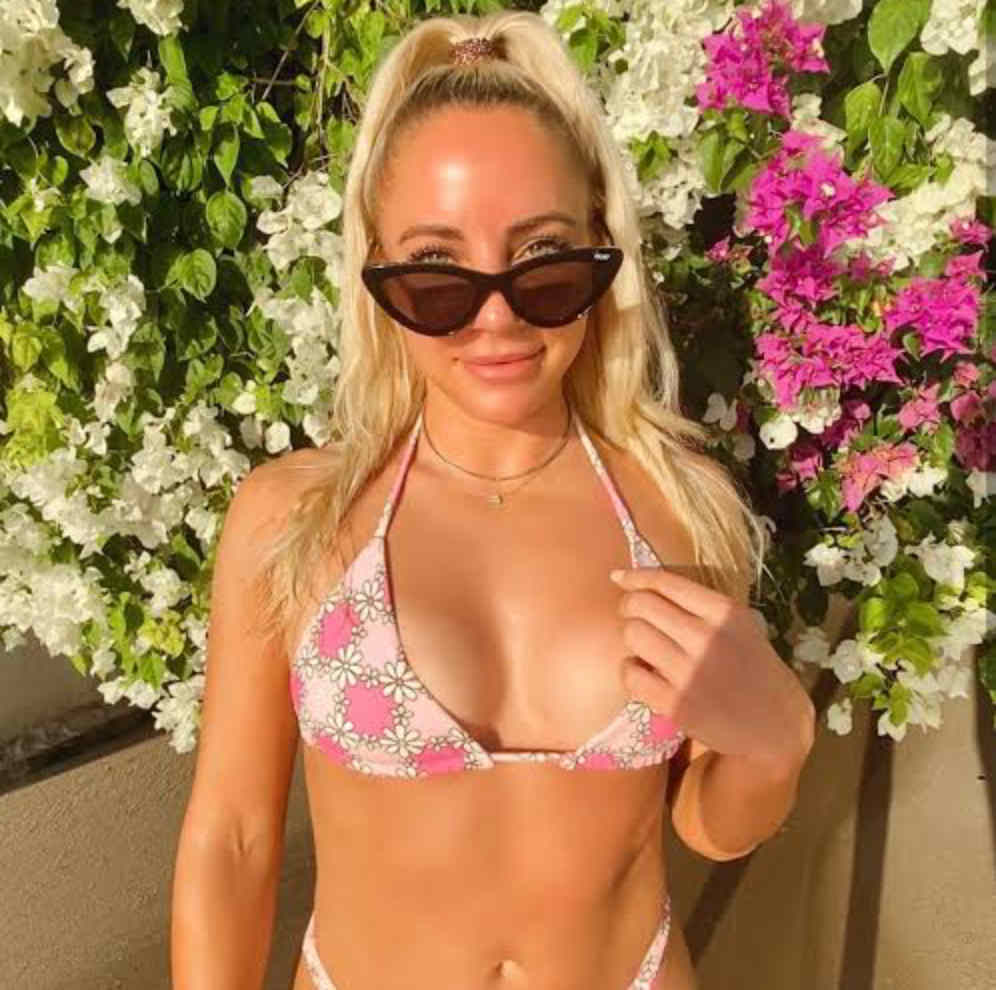 Adriana Leon isn't just a face on the pitch; she is killing it as one of the hottest female soccer players in 2023.
Leon was born in Mississauga and grew up in Maple, and when she was 16, she and her family moved to King City.
Leon's, a Canadian furniture store, is owned by her extended family. Before beginning ice hockey at age 10, Leon competed in seven seasons of minor hockey up to Midget A.A.
With a Toronto Jr. Aeros team that included future Canada ice hockey internationals Jill and Erin, she won both the Provincial Women's Hockey League titles.
In her final season, she also won a gold medal at the Ontario Women's Hockey Association provincial championships.
Leon participated in soccer, volleyball, and rugby at The Country Day School.
She played youth soccer for Mississauga Falcons, Brams United, and Vaughan SC. Leon was a member of the squad Ontario team that won bronze.
She also finished as the tournament's top scorer, scoring seven goals in five games and scoring in each one.
2: Alex Morgan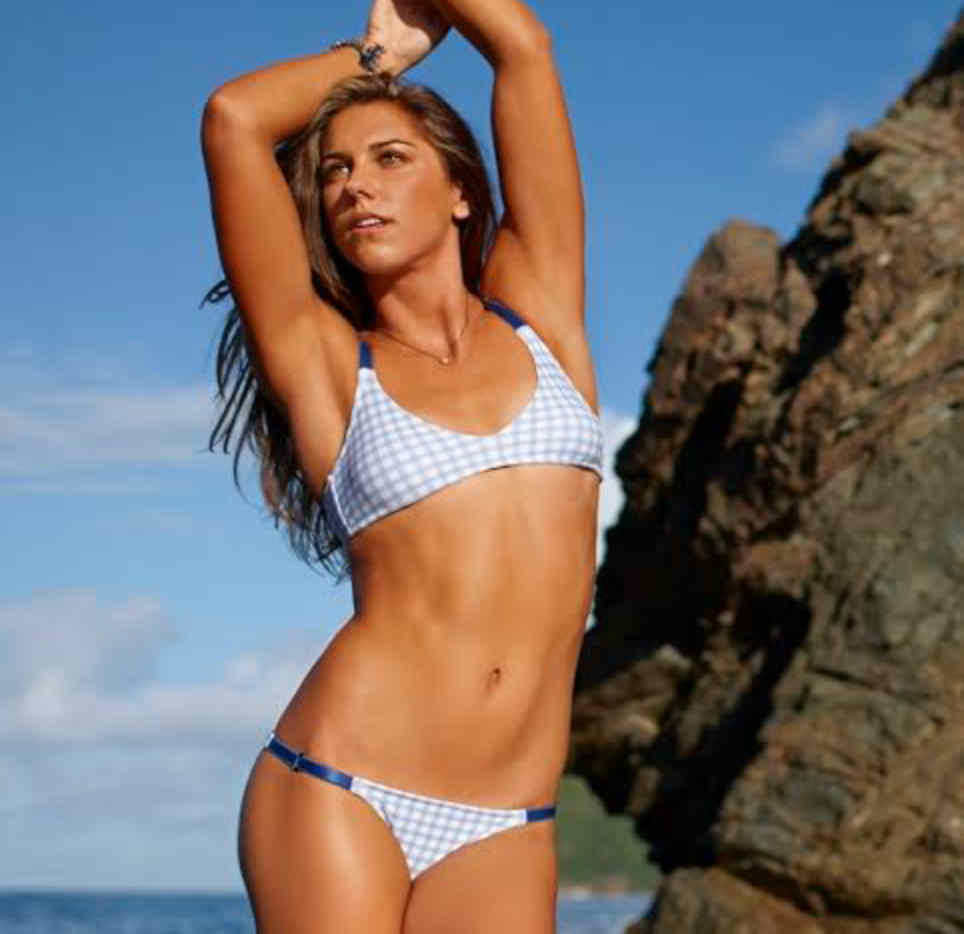 Alex Morgan is a beautiful mother who is also one of the top 5 hottest female soccer players in the World today.
Alex Morgan was 22 years old at the 2011 Women's World Cup and she was also the youngest.
She claimed the game-winning goal in the extra time of Canada's semi-final match at the 2012 Olympics.
She won Female Athlete of the Year honors from U.S. Soccer and was a finalist for FIFA World Player of the Year.
Morgan spent the 2015 season with the Thorns before being traded to the Orlando Pride, a starting team.
Morgan signed a contract with Lyon, a French team, in 2017. She won the UEFA Women's Champions League and the continental European treble there.
In addition, Morgan made her film appearance in June 2018 release of Alex & Me.
Because of her many endorsement deals, Morgan was put number one by Time as the highest-paid soccer player.
They were the first women's soccer players to do so.
She was included in Time's 100 Most Powerful People list in 2019 and 2022.
1: Alisha Lehmann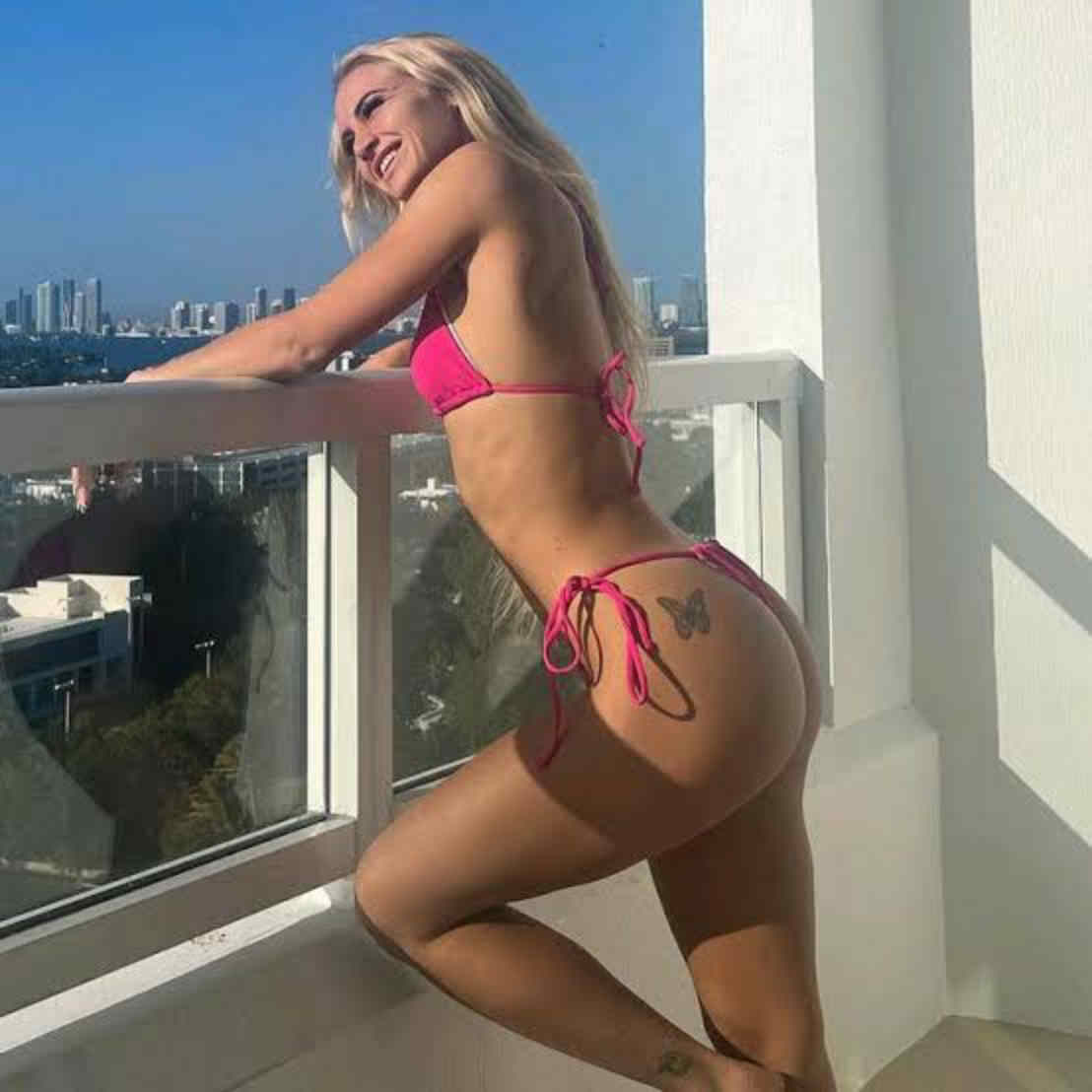 Alisha Lehmann is undoubtedly one of the hottest female soccer players who is a model and a footballer.
Lehmann began her professional soccer career with the Swiss BSC YB Frauen, scoring 25 goals in 52 league appearances.
In August 2018, West Ham United, a newly formed professional team in the F.A. Women's Super League, acquired Lehmann from BSC YB Frauen.
Lehmann's performances at Switzerland's 2018 UEFA Women's Under-19 Championship were said to have impressed West Ham manager Matt Beard.
After helping West Ham reach the Women's F.A. Cup final and scoring nine goals in 30 appearances across all competitions, Lehmann's contract got extended in April 2019.
She scores the equalizing goal against Reading in the semi-final match.
Lehmann's loan move to Everton until the end of the season was announced on January 27, 2021.
After that, Lehmann moved to Aston Villa for the 2021–22 season.
She signed a one-year contract extension with Aston Villa in July 2022 for the 2022–23 season.
In her first season with the club, she made 23 appearances and scored four goals.
Overall, she is one of the hottest female football players still active in their careers.