Football
FT: MozambiqueU20 0-2 NigeriaU20, Flying Eagles Book Q-Final Ticket! (VIDEO HIGHLIGHTS)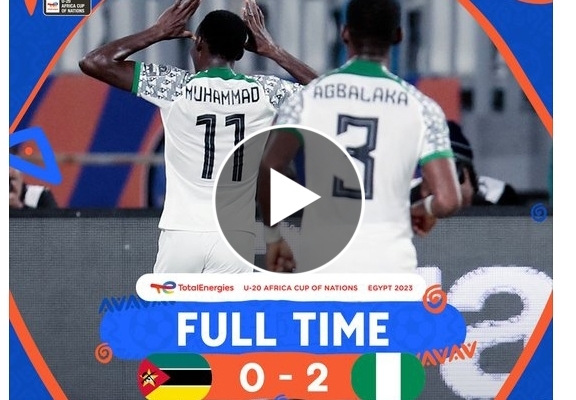 Nigeria Flying Eagles have defeated Mozambique by two unreplied goals to book a place in the quarterfinal of the 2023 CAF U-20 Nations Cup, MySportDab reports.
First Half Report
It was one-sided game as the first half kicked off with the Flying Eagles of Nigeria tipped to secure a victory to book the quarterfinal ticket.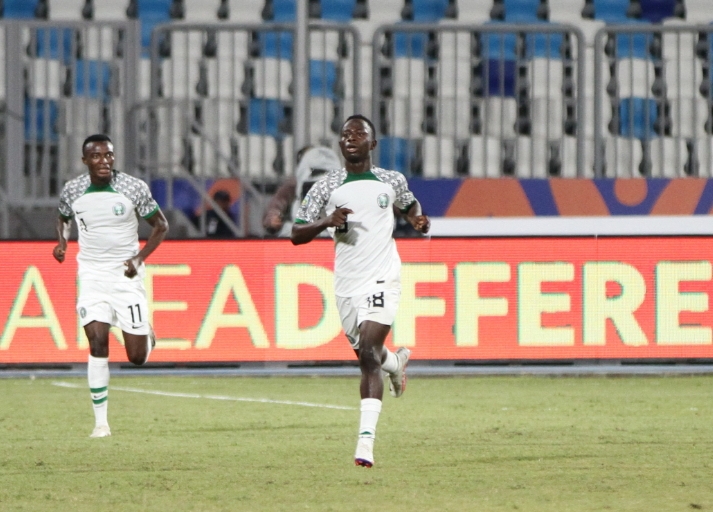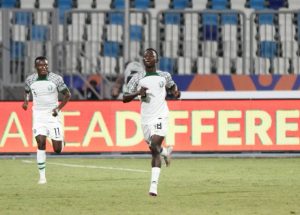 They had lost the first opening match to the tournament high-flyers Senegal who were leading the group after two wins.
However, the Flying Eagles were able to grab a win in their second game against host of the tournament Egypt in a narrow 1-0 win.
They needed to back up the win with a victory over Mozambique to be sure of a place in the quarterfinals.
It was an engaging first half as the center-referee kicked off play in the first half.
The Flying Eagles held sway over the game and forced the Mozambicans into their own half as they search for an early goal.
After a dragging 33 minutes of play the Nigerian side finally broke the goal deadlock with Lawal scoring an opening goal for the team.
Mozambique offered no potent response and were still vulnerable to the Flying Eagles at the back when the Flying Eagles got hold of the ball.
Eight minutes after the first goal, Mohammad netted again for the Flying Eagles in the 41st minutes, making it 2-0 for Nigeria.
The first half ended with Nigeria going into the break with a deserved 2-0 lead.
Second Half Report
Nothing really changed in the second half of the game as the Flying Eagles still stay on top of proceedings going forward.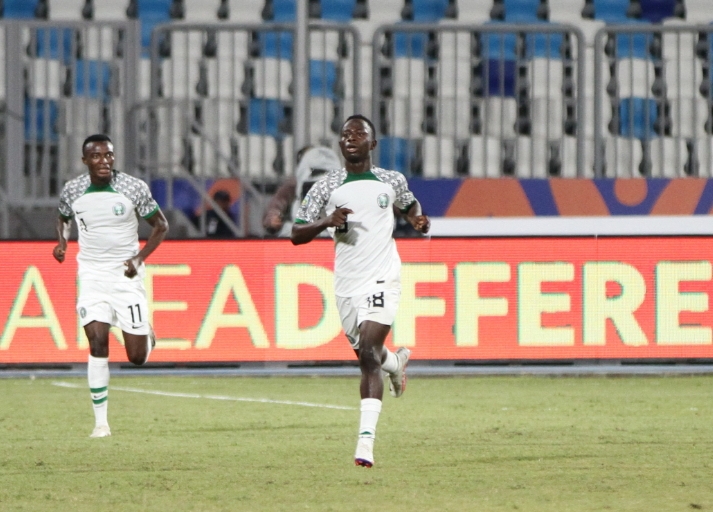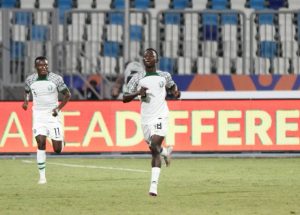 However, Mozambique had buckled and have launched some threatening counters aiming to pull a comeback all to no avail
The match dragged in with both sides unable to find the back of the net as the game draws to an end.
In the final minutes of the game, Mozambique stepped pressure on the Flying Eagles trying to pull a dramatic comeback all to no avail.
The Flying Eagles held on to the 2-0 lead and secured a crucial 2-0 win which earned them a ticket into the semi-finals of the tournament.
In the other group game, Senegal defeated the host Egypt's 0-4 to finish top of the group with maximum 9 points, while Nigeria finished second with 6 points.
Video Highlights