Sports
Top 5 Best F1 Drivers 2023
Motorsports racing has been one of the most entertaining sports, which has seen numerous best F1 drivers work with the best teams. The Red Bull and Ferrari teams are one of the leading teams who have had some best drivers in their cars.
The McLaren and Mercedes are catching up over the years, with some new teams returning to the top radar.
Top 5 Best F1 Drivers 2023

So many names have been regarded as the best F1 drivers in the sport's history.
So many have made it through the ranks, from rookies to still active veterans, while others have retired. Several teams have also produced big names like Fernando Alonso, who is still active.
5. Lewis Hamilton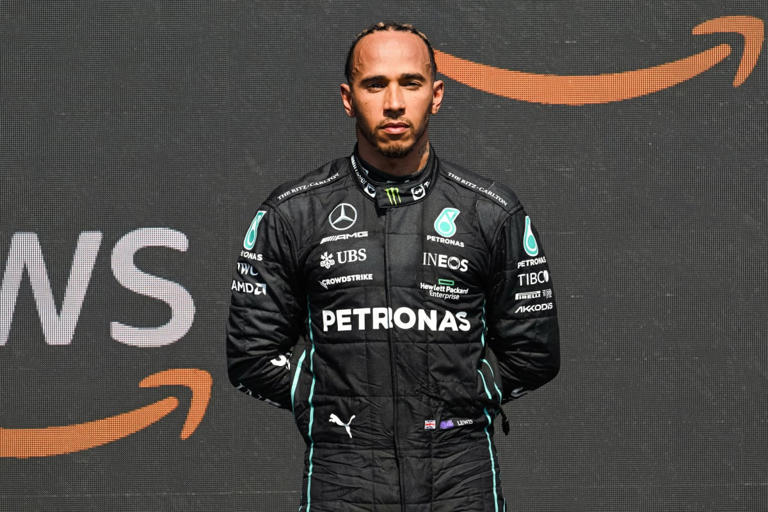 Lewis Hamilton is one of the biggest names and has dominated with the Mercedes team, which he has represented for so many years.
He makes the list of the top 5 best F1 drivers in 2023, having won many titles for himself throughout his career. He is a seven-time world Champion with his team, who were unable to make anything happen all through 2022, which was a disaster.
The Mercedes team failed to record any success in 2022 as their main man Lewis Hamilton faced an uphill battle in which he couldn't survive with a win.
This year 2023, is expected to be a different one as he will be looking to make a comeback and dominate the game in which he has been number one for a long time.
4. George Russell

George Russell is one of those F1 drivers who could use the little he had with his team. Mercedes were a total wreck in 2022, and Russell had one of their worst-made cars, but he was still about able to shine through over other teammates.
He has pushed his way up the list of one of the best F1 drivers who have remained consistent. His tremendous ability has seen him become a master in his craft, and his handling is one of his biggest differences over others.
George Russell is believed to be one of the names who will dominate formula 1 in 2023, which will be challenging competition. Fans now have many options for streaming F1 live worldwide today and not miss their best riders. 
3. Lando Norris
Lando Norris is one of those new names who have been able to crawl their way into becoming one of the best F1 drivers as of 2023.
The British driver has remained consistent in years of his career and has also won a lot personally. Lando is with the McLaren team, where he has established himself in the last part of the decade of his career in motorsports.
During 2022, he had the 5th fastest car in the Formula One season and had to deal with some struggles.
Lando Norris ended as number 7 on the standing, which is one boost for the young driver, who is expected to continue improving.
2. Charles Leclerc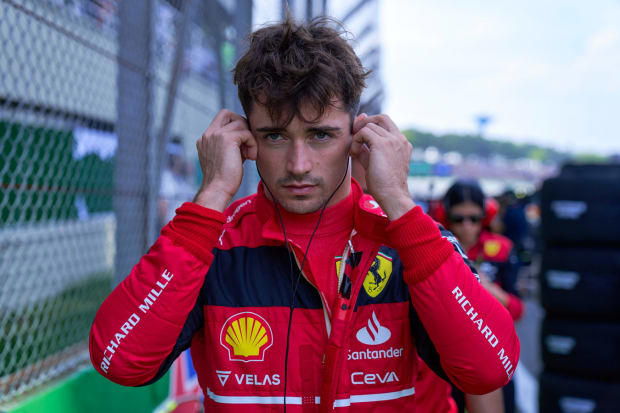 Charles Leclerc is regarded as Ferrari's golden boy. He dominated drivers and held a significant advantage over his rivals to begin the 2022 season on a high note. 
However, as the season progressed, Ferrari and their vehicle disappointed Leclerc, providing him with subparts support and gradually giving in to manufacturing issues. 
He has created a resurgence and taste of glory for his team, who didn't enjoy success.
The year 2023 has more expectations for the Italian, who will fight to return to the contender's spot. Despite some errors in 2022, he is still regarded as one of the best F1 drivers who remain consistent in their career.
1. Max Verstappen
Max Verstappen, arguably the greatest driver in Formula One history, mastered combining machine and skill.
He outsmarted his competitors on the course with his brains and the fastest car of 2022 to completely dominate them. Verstappen has proven to be a master of his craft, separating him from others on the same team as him.
He did well to improve and set a new record for wins in a season in 2022, considered one of his best times. Verstappen is a legendary figure for most upcoming racers, who see him as their idol and as an inspiration.
He makes the list of the top 5 best F1 drivers in 2023 and should be hoping to keep his position with others looking to make the year a better one.