Football
Mikel Arteta and Eddie Howe CLASH After 0-0 Draw At Emirates (Video)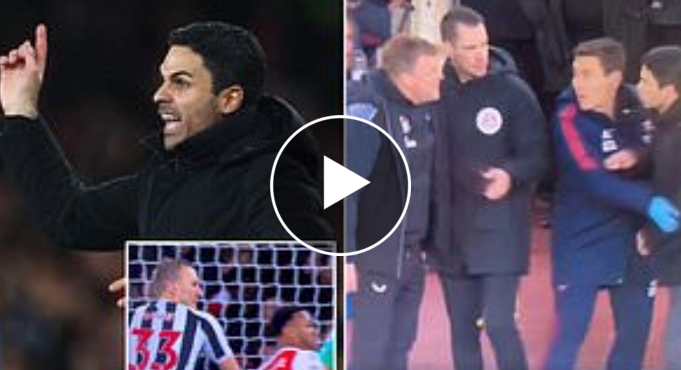 Arsenal manager Mikel Arteta and Newcastle manager Eddie Howe clashed during a heated Premier League clash which ended in 0-0 draw yesterday, MySportDab reports
For the first time this season, Arsenal dropped points at home as they failed to break through the resolute defense of Newcastle.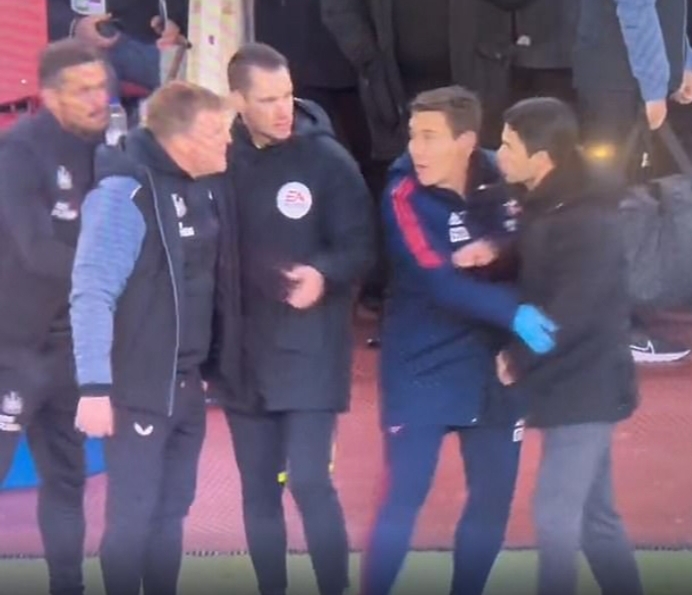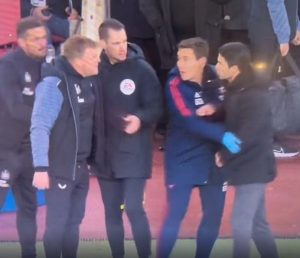 The Gunners would have gone 10 points clear on top the table, but failed to find the back of the net against the visitors.
Mikel Arteta was left furious towards the end of the game blaming two 'scandalous' penalty decisions that were not awarded to the home side.
Towards the ending of the game, Arsenal had a couple of penalty shouts turned down.
In the first case, Gabriel Jesus appeared to have his shirt pulled by Dan Burn, before another incident was again turned down by the referee when Granit Xhaka's late cross hit the arm of Jacob Murphy.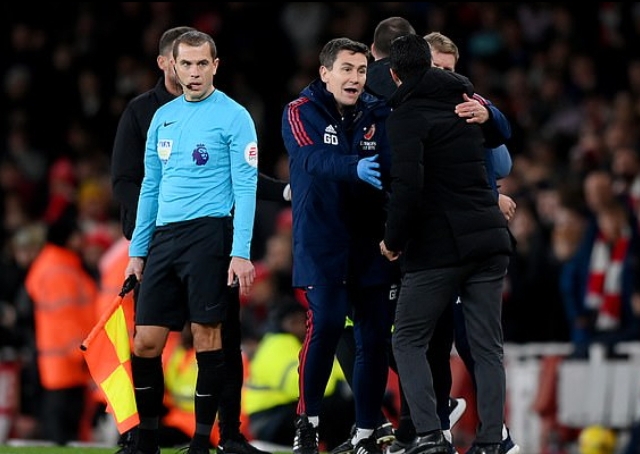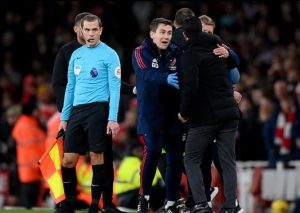 The second penalty call left Mikel Arteta incensed as he remonstrated bitterly of referee Andy Madley's decision not to award the penalty.
After the game, Mikel Arteta said:
"There were two scandalous penalties,' the Arsenal manager said.
'It's a penalty or not a penalty and these are both penalties.'
Newcastle boss Eddie Howe admitted he would have been asking for a spot-kick had the ball struck an Arsenal arm. But he maintained the referee was right.
'I don't actually remember the first one so I can't comment on that,' Howe said.
'The handball, I think if it was the other way round I'd be shouting for it. Probably not with the belief it should be given because the distance is too tight, I don't think Jacob's arm is aloft, I think it's by his side. For me that shouldn't be a penalty.'
Meanwhile, the two managers were caught up in a bitter exchange in the tourchline after the second incidence.
While Arteta called for a penalty, Eddie However appeared to dispute Mikel's Arteta call, insisting the referee was right resulting in a brief spat, although they shook hands after the final whistle, appearing to make peace.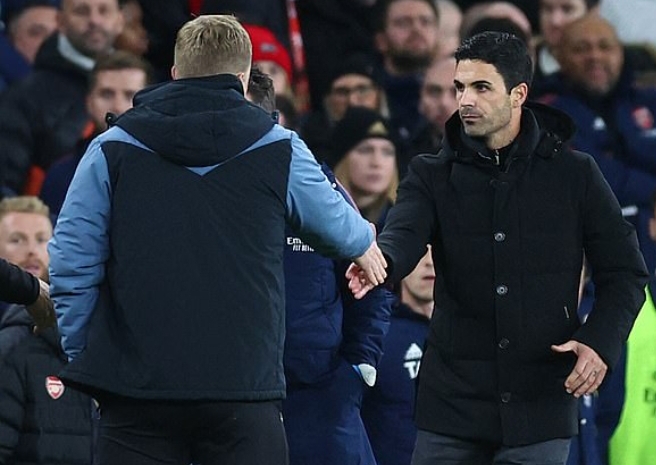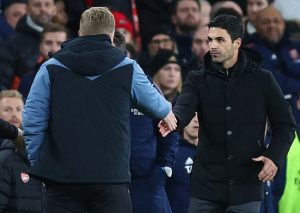 The result means Arsenal's lead at the top of the Premier League is now eight points over Manchester City.
Newcastle, now unbeaten in 15 matches, are a point further adrift in third.
Video;