Football
BREAKING! Fire Raze Down Jamie Vardy's Home!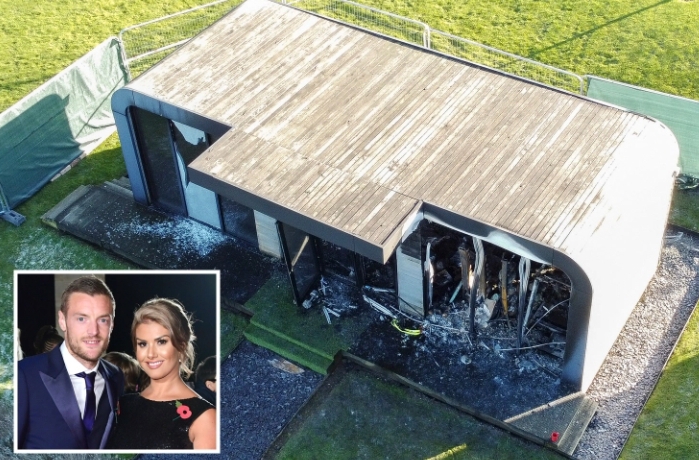 Fire outbreak has razed down the home of Leicester City forward Jamie Vardy, MySportDab reports. 
Jamie Vardy and his wife Rebekah reportedly moved into the new multi-million dollar farmhouse in 2019 due to disturbance from fans in the previous residence.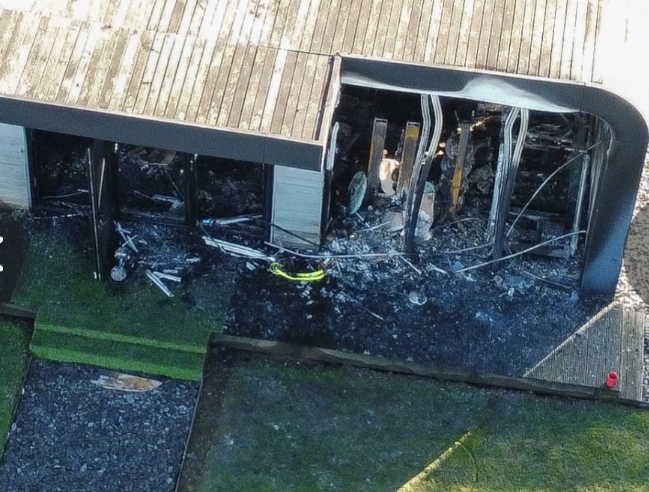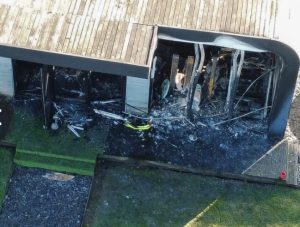 The news of the fire outbreak was relayed by Jamie Vardy's wife Rebekah who posted on her Instagram page confirming the incident while expressing his happiness that no one was hurt in the outbreak.
"Every cloud and all that. Thankfully no one was hurt.
"Buildings and contents are replaceable and the kiddies enjoyed the fire engines. Thank you for being so brilliant Lincolnshire Fire and Rescue."
According to reports, the fire raze down a significant part of the building including Jamie Vardy's gym.
An aerial view of the destruction shows properties worth millions of dollars must have been damaged by the inferno.
Sources close to the family said Jamie Vardy is facing a second incidence of fire outbreak after the recent outbreak.
He was reportedly forced to evacuate his wife and five children from his holiday home in Portugal after a wild fire swept the base in 2017.
During this current incident at his home, firefighters are said to have arrived the scene and put off the fire but the damage was already done.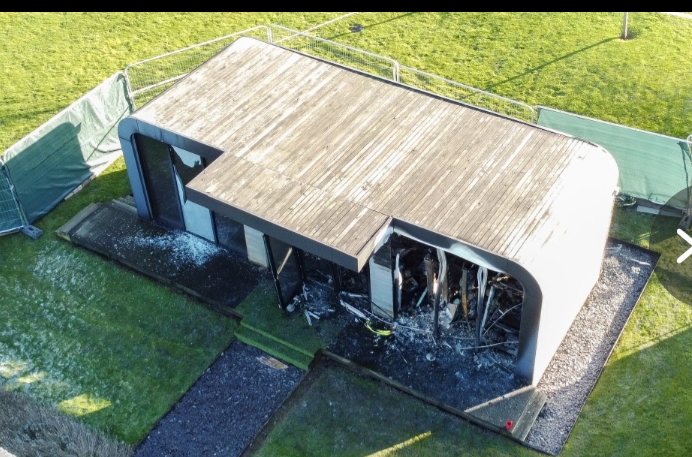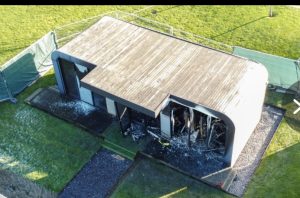 The firefighters confirmed the fire was caused by an electrical fault.
Jamie Vardy's home is located in Lincolnshire and is said to be an A-listed property estimated to worth around £2.5million.
The incident is coming months after Rebekah Vardy lost the Wagatha Cristie libel case to Wayne Rooney's wife Coleen Rooney.