Football
FT: Spain 7-0 Costa Rica, Spain DEMOLISH The Costa Ricans! (VIDEO HIGHLIGHTS)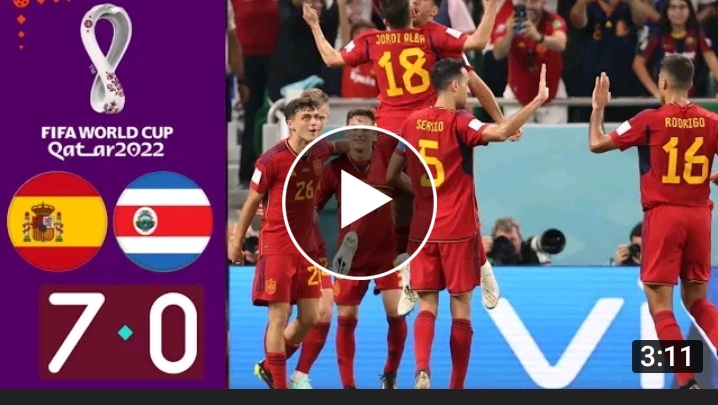 Spain have opened their World Cup campaign on a brilliant note as they easily breezed pass Costa Rica with a big win, MySportDab reports.
First Half Report
Spain were absolutely in total control of the game as the first half began. It was another perfect performance by the 2014 champions.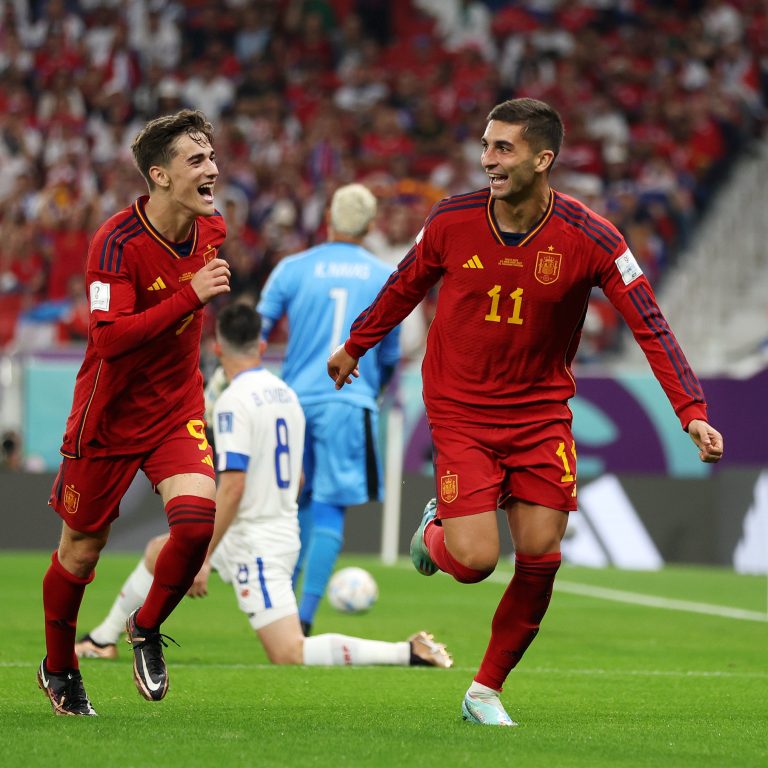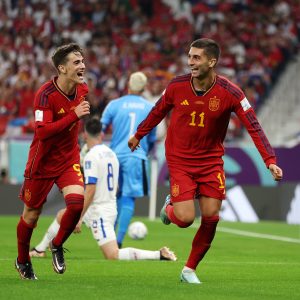 They dominated play, mounted intense pressure, and broke into the opponent's box easily.
READ ALSO: FT: Germany 1-2 Japan, VAR Hit Germans In LOSS! (VIDEO HIGHLIGHTS)
Costa Rica were overwhelmed as they had not even a single shot in the game. Most part of the game was played in their own half, with Spain showing absolute dominance.
It was not long before the 2014 champions found the back of the net after mounting pressure for an opener.
Olmo opened the scoring in the 11th minute for the Europeans, with Barcelona defender Jordi Alba delivering the assist.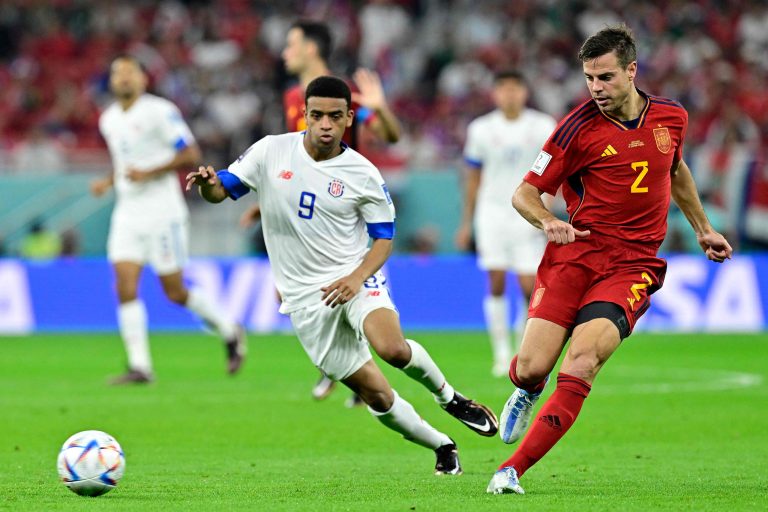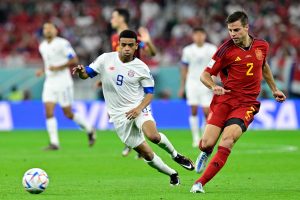 The Spaniard continued dominating possession and pushing more for another goal.
In the 21st minute, Real Madrid star Asensio doubled the lead for the Spaniard to make it 2-0 with another assist from Jordi Alba.
Despite leading 2-0, Spain still maintained absolute dominance and passed the ball around comfortably in search of the third goal.
In the 31st minute, another Barcelona star sank Costa Rica after scoring from the penalty spot to make it 3-0.
Despite trailing by three unreplied goals, Costa Rica showed no signs of responding, even with a consolation goal.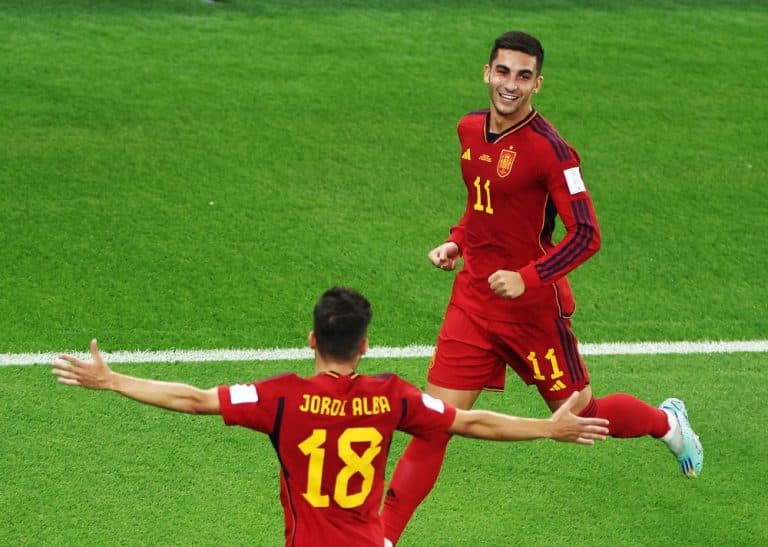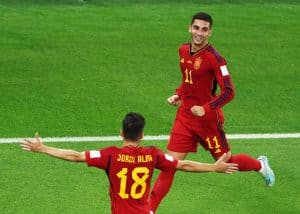 They had fired no shot throughout the first half and never had any on target. They also lost possession by a wide margin, the least so far in the competition.
They had just 17% of the ball possession and never attempted to threaten the Spaniards' defence, as they rarely come out of their own half.
It was an unimpressive performance by the Costa Ricans as they trailed 3-0 at the end of the first half.
Second Half Report
Spain still dominated proceedings as the second half began and pushed for their fourth goal.
The Costa Ricans continued to play second fiddle and did little to contest for possession in the game.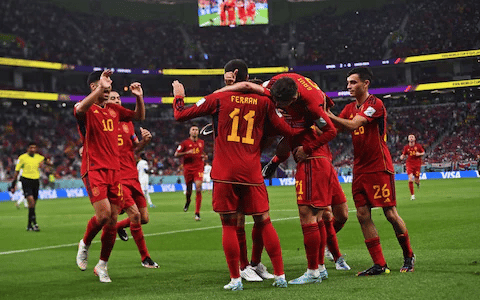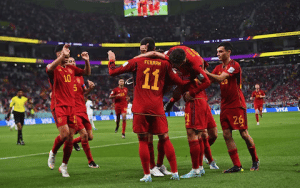 Spain continued the rout and deservedly scored another goal in the 54th minute, courtesy of Ferran Torres, who bagged his brace with more minutes left to play.
Spain was leading 4-0, and there were signs that the Costa Ricans would concede more due to a lackluster and tardy display.
Spain's next goal came from Barcelona youngster Gavi, who scored in the 74th minute to sink the Costa Ricans, taking the score line to 5-0.
It was Soler in the 90th minute, who scored again to make it a heavy 6-0 win over the Costa Ricans.
Morata also scored in the 92nd minute to inflict more pain and complete the rout taking the score line to a 7-0 win.
The game finally ended with Spain kickstarting their World Cup campaign with a big win, while Costa Rica suffered a heavy defeat
Video Highlights