Football
FT: France 4-1 Australia, Giroud's Brace SINKS Australia! (VIDEO HIGHLIGHTS)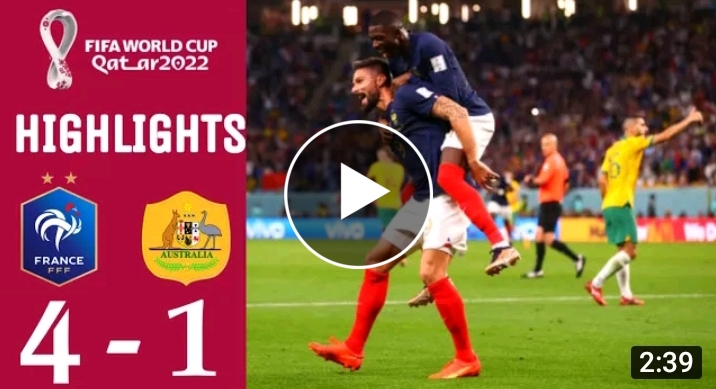 France have opened their 2022 World Cup campaign with a convincing 4-1 come-back win over Australia, MySportDab reports.
First Half
France dominated the game as the first half began. They made early attempts at goal as the match started but could not score.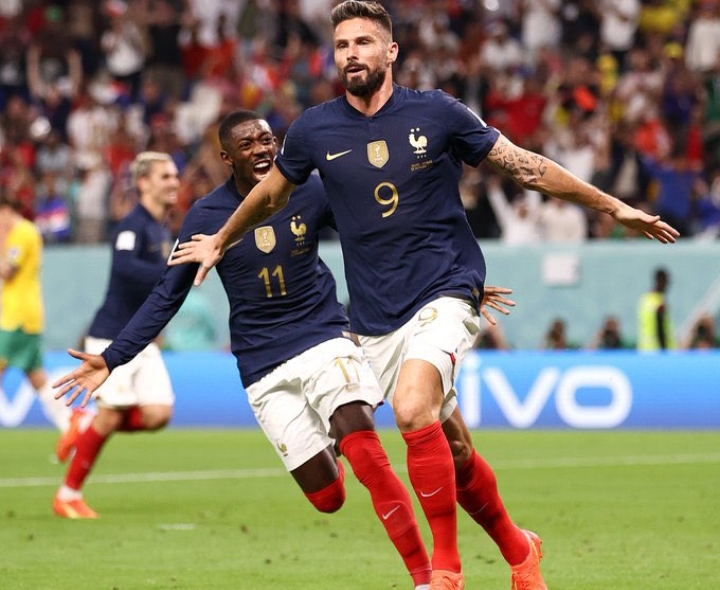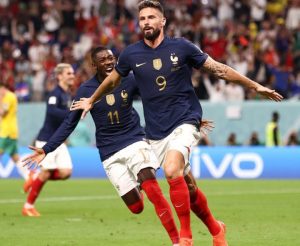 Australia played second fiddle and depended on counter to offset the star-studded French side.
READ ALSO: FT: Mexico 0-0 Poland, Mexico HELD! (VIDEO HIGHLIGHTS)
Their first chance in the game came in the 9th minute, and it was a shocker as they made it count.
It was their midfielder, Godwin, with the curtain-raiser which saw Australia take a surprise lead.
France immediately pushed for an early equaliser as they ramped up attempts on goal, but Australia's backline were equal to the task.
France continued to dominate proceedings and finally found an equaliser in the 27th minute courtesy of Adrien Rabiot's header.
After leveling scores, France still dominated play and finally went ahead five minutes later with a header from Olivier Giroud.
Australia did little to come back into the game as the first half finally ended with France coming from behind to take a 2-1 lead.
Second Half
Nothing changed in the second half of the play. It was France still in charge despite coming from behind to take a 2-1 lead.
The Les Bleus effectively dominated play and pushed back their opponents into their own half.
It was not long before they increase the score margin with another goal from PSG talisman Kylian Mbappe.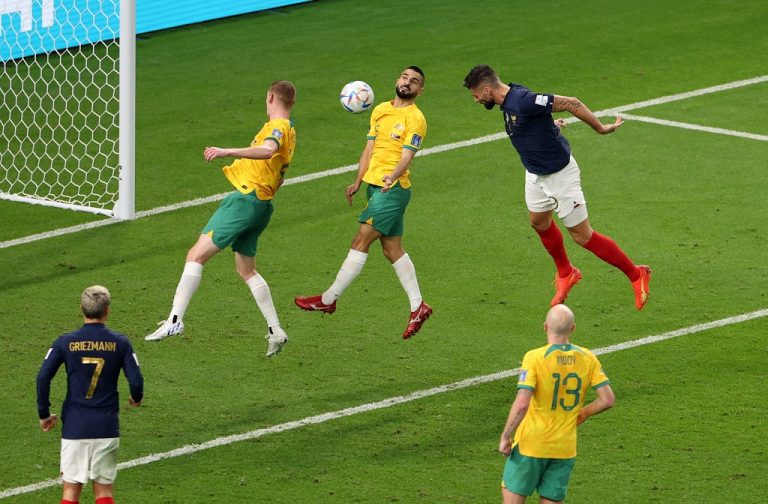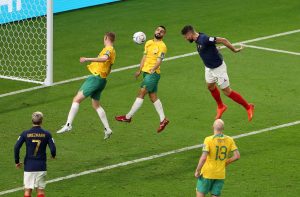 Mbappe rose through two Australian defenders to head home a beautiful cross from Dembele in the 68th minute.
Giroud scored again in the 71st minute with a header to bag his brace and become France's joint-top scorer with Thierry Henry.
His brace sank the Australians, who were overwhelmed by a clinical and brilliant performance by the French side, as the game finally ended in a 4-1 win for the defending champions.
Video Highlights