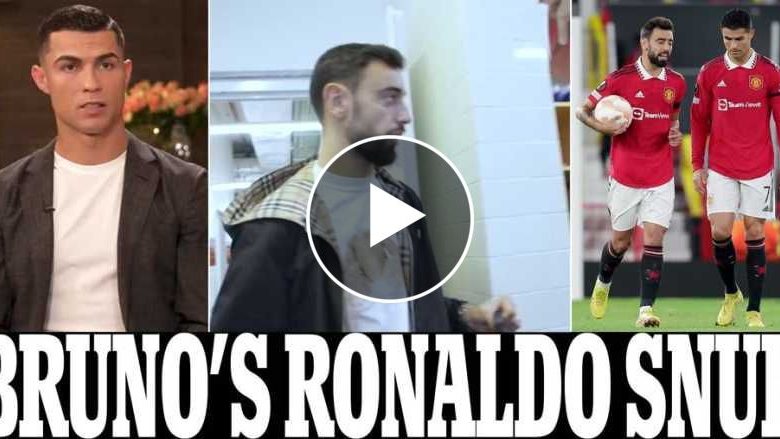 Bruno Fernandes tried to avoid Cristiano Ronaldo and almost snubbed his handshake as they joined up for Portugal's World Cup campaign, MySportDab reports.
Cristiano Ronaldo's interview blasting Manchester United could now affect the Portuguese national team with Bruno Fernandes not too friendly.
On Sunday, The Portugal captain shocked the football world with a mind blowing Interview with Piers Morgan.
In the interview, Ronaldo revealed that he did not 'respect' United Coach Erik ten Hag and also slammed the club's facilities.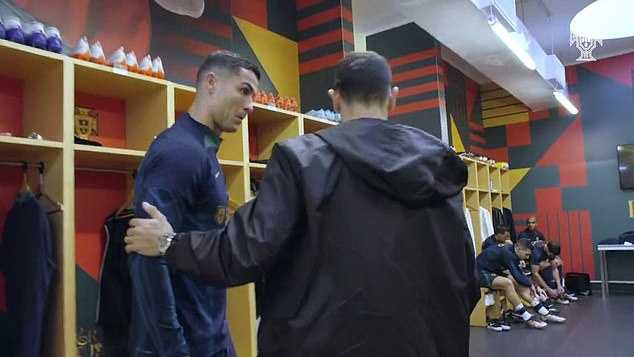 He also claimed to have been betrayed by the club after a video from the interview went viral online.
Fernandes, United's vice-captain, appeared angry about the interview as he greeted Ronaldo in a different way unlike usual when linking up with the national team.
In the video, Portugal shows all the 26 players arriving ahead of the World Cup which starts on Sunday with Qatar vs Ecuador.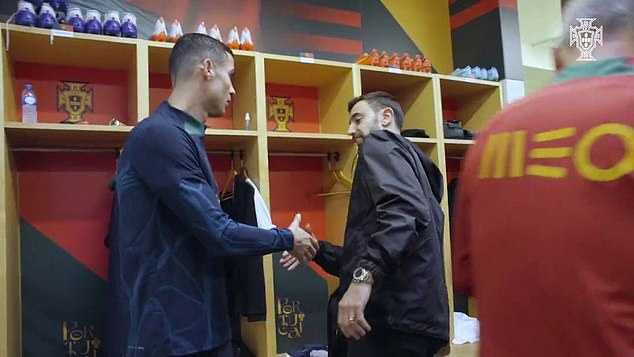 Now, Fernandes is seen at first walking past Ronaldo.
He touched Ronaldo as he walked to put his bag down in the locker before trying to turn away and look at the rest of the dressing room.
Ronaldo now offered out an handshake, which Fernandes was wondering briefly whether he should accept it or not but still shakes his hand in the end to avoid controversies.
Reacting to the Fernandes video on social media, most fans have supported the midfielder.
One fan said: 'Ronaldo can't do that a few days before a big tournament and people won't be angry.'
Video;
Bruno Fernandes To Cristiano Ronaldo: 👀 👀

Problems for Portugal? 🤔 pic.twitter.com/8cnc5MLwcW

— MySportDab (@mysportdabb) November 15, 2022