Sports
Poole Vs Green: Do the Golden State Warriors Make A Choice?
Altercations happen in training more often than most realize in the world of sports. Players are competitive, adrenaline is flowing, and disagreements happen.  
The rumour mill has gone wild in the days since Draymond Green let his frustrations come to the surface and punched Jordan Poole during a Warriors training session.
None of us knows what sparked the confrontation, and Green has accepted fault for what went down. But everyone knows Poole has been wavering on signing a contract extension with the defending champions. 
With rumours growing that Poole will finally sign on the eve of the season beginning, it's beginning to look like there could be an either/or choice facing the Golden State front office – and it could mean the end of Green's time with the team.
Poole to stay?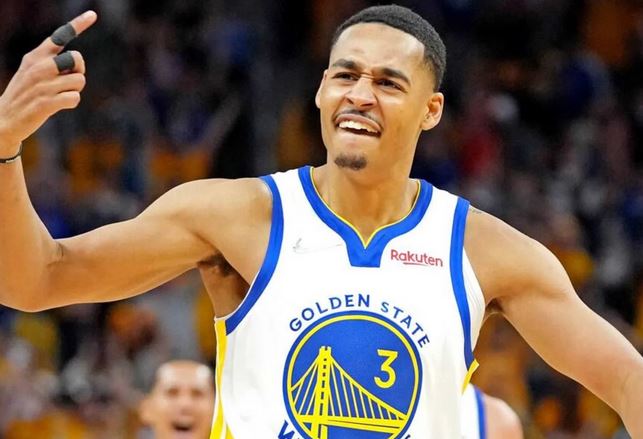 There are specific considerations that make this choice – if a choice has to be made – less than a 50/50 balance. Green is 32 and probably already signed his last big contract. 
Poole is 23 and still on his rookie contract. If the Warriors don't pay the younger man what he deems himself to be worth, and Green stays put, it does sort of look as though his actions in training have been condoned, even if he has had to pay a fine and issue an apology that was almost more of an insult. 
To be clear, it doesn't look like Golden State is tilting in that direction, but what does that mean for Green?
Is a trade on the horizon?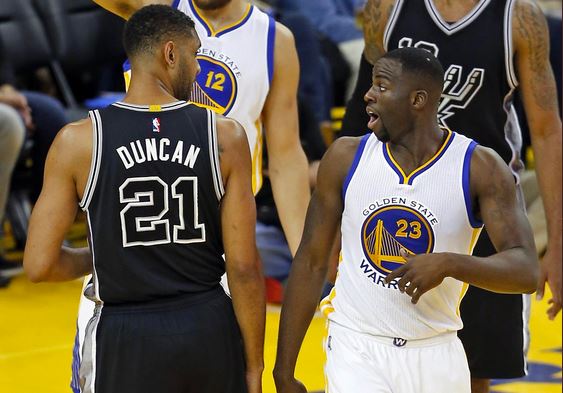 Draymond Green played more of a part than Jordan Poole in the playoffs and finals last season as Golden State won yet another title. He is a player who could improve any roster, but if it's a choice of him or Poole, Golden State would be hard-pushed to back him. 
That means trading him away and accepting that other teams know that. This, in turn, means that the Warriors might need to take a lowball offer and let Green pick his destination. Rumour has it that that could mean a move to the Lakers, which would also strengthen a Conference rival.
A smoothing of tensions?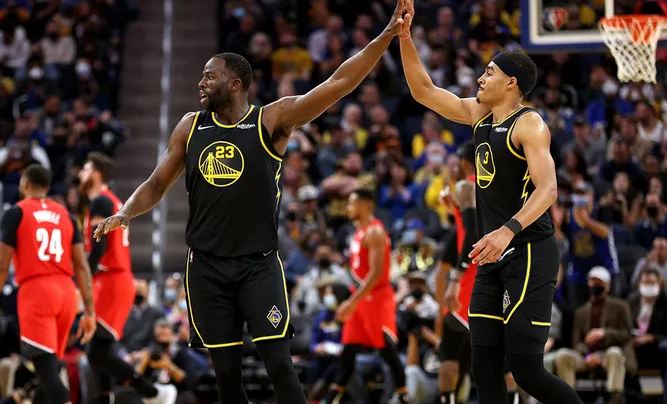 Poole signing a new contract would not necessarily mean Green is disappearing onto another team's roster. At least, not right now. At the time of writing, Green's brief hiatus is due to end shortly and – as we've noted – these altercations happen. As badly as it's been handled, players have shaken hands and forgotten similar lousy blood in the past. 
However, when things boil over, and one player strikes a teammate, NBA support odds take a backseat, and the headlines fill with speculation. So fans are now queuing up to predict when LeBron James will become the all-time points leader. 
This might be the ideal course for the team, but how realistic it remains to be seen. Poole has privately indicated a willingness to keep working with Green, but as long as he does, speculation will continue whether the tension will resurface. A lot depends on how determined the three parties – Poole, Green and the team – are to move forward together.