Football
Erik Ten Hag Lashes Out 'Is Between Him And Me' On Ronaldo Punishment [Details]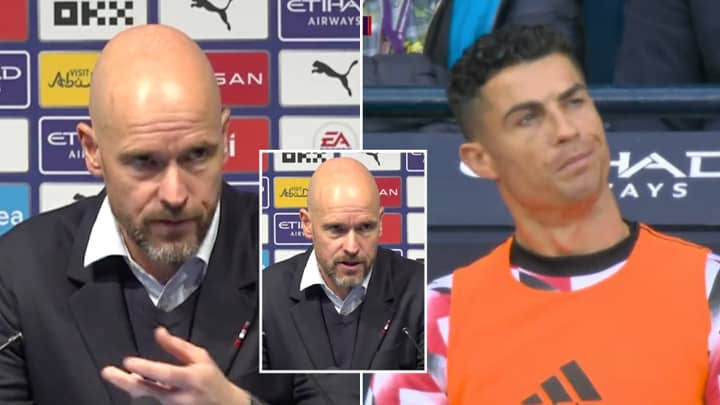 Erik Ten Hag is making his decision clear on the Cristiano Ronaldo outburst during Tottenham match, MySportDab reports.
The Manchester United manager have said the issue on ground is between Cristiano Ronaldo and him after the Portuguese left the stadium against Spurs.
Both all parties involved have come out to share their own side of the story which has also led to the Portuguese International facing a punishment from the team.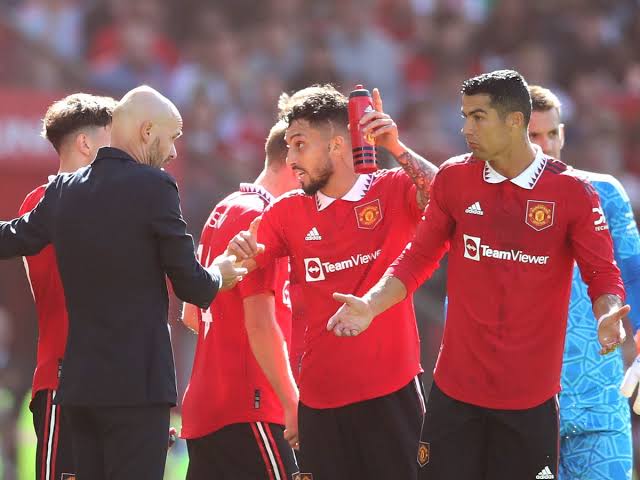 Erik Ten Hag isn't a happy man right now as he keeps on addressing the issue on the ground with Ronaldo which seems to be coming up every time.
The club has also done everything to back the manager decision to handle the case the way he want it to be handled.
Here Is What Was Said:
Erik ten Hag: "Details are between Cristiano Ronaldo & me.
"The statement is also clear. Cristiano remains an important player in the squad".
"I'm responsible for the culture, I've to set the standards and values.
"Football is team sport. You have to set certain standard".
The issue is still yet delicate and not going well with so many people at Old Trafford knowing how much the player means to them.
Ten Hag Also Added:
Ten Hag on Ronaldo removed from squad: "It will have a reflection for him, but also for everyone".
"First time with Rayo wasn't acceptable, but he wasn't only one.
"The second time has consequences. Football is a team sport and you have to respect standards".
The decision took by Erik Ten Hag has also been backed by the board who are pleased.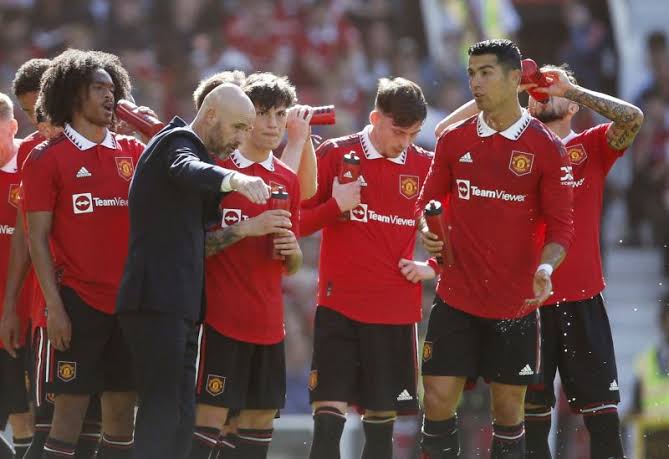 Ronaldo have also accepted his punishment in a post he made on his social media which he took full responsibility for his behaviour.
Manchester United are up against Chelsea tomorrow and Cristiano Ronaldo won't be on the team list as he has been removed for now until the case is resolved.