Manchester United Coach Erik Ten Hag has now given Marcus Rashford a new target of 20 goals this season, MySportDab reports.
The Dutch manager has shown his full support for Rashford since the start of this season.
He is also confident that United can in no time rival Manchester City for the Premier League title.
Now, Most players in the Manchester United dressing room prefer Rashford starting upfront over Cristiano Ronaldo.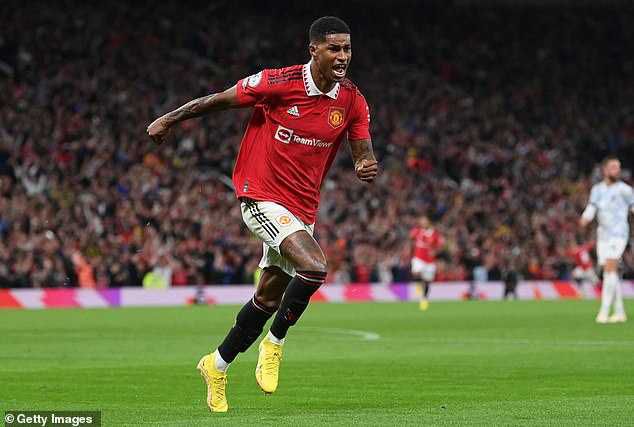 He has so far scored three goals and provided two assists in six league matches.
A source close to the Manchester United squad told The Sun: 'Ten Hag wants Marcus as United's No 1 striker to lead upfront.
'He is confident in Marcus developing into one of the world's best players and wants him to show more in matches.
'He's telling him to use his pace when he gets a chance. He told Marcus he can score 20 this season.
'Marcus and Ten Hag have a great relationship and here is really happy.'
The 24-year-old is now expected to be recalled for England's upcoming Friendly matches.
Rashford is currently one of United's top providers this season, after a poor run of form under Ole Gunnar Solskjaer, and Ralf Rangnick.
In 2021-22, Rashford scored only five goals and provided two assists in 32 matches, although he played behind Ronaldo.