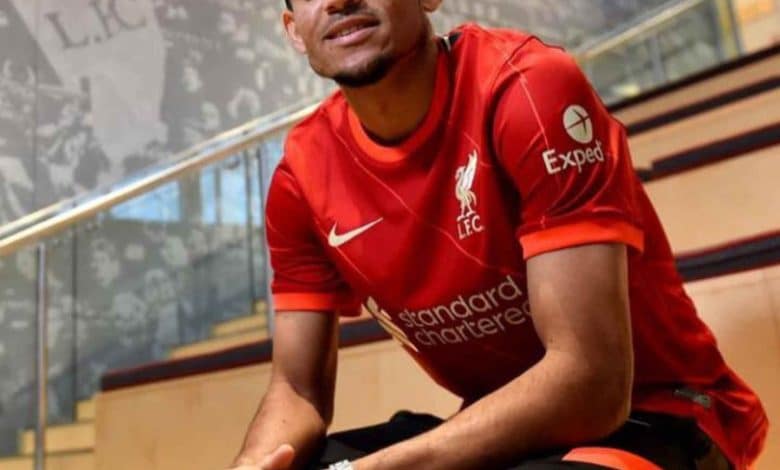 Luis Diaz is a footballer who plays for Colombia's national team and Premier League side Liverpool football club.
He didn't start up fast like other top players in Europe, but he is one of the most talked about forwards as of 2022.
His career is hitting an all-time high following his fantastic performance helping Liverpool to the 2021-22 Champions League final.
Luis Diaz Biography
He was born on the 13th of January 1997 in a place that is known as Barrancas, which is a place located in South America, Colombia.
Luis Diaz is 25 years old as of 2022; he celebrated his birthday with his family and friends early in the year, January 13th.
His growing was all done in Colombia, where he stayed with his parents, who ensured they gave him a better life.
His love and passion for football is one awesome thing his family has had in common since he was still a young child.
Diaz is from one of the most popular football nations in America and has a rich history in the sport.
His family is also great football lovers as they all understand how to put their son on the right path when he starts.
He also comes from a neighborhood that takes football as a tradition when growing up in Colombia.
His father's name is Luis Manuel Díaz; he is a businessman who is a known figure all over their neighborhood.
His mother's name is Silenis Marulander, a homemaker, and she did so much to make sure her son becomes someone in life.
There is a lot we still don't know concerning Luis Diaz's parents, who aren't the type that always makes public appearances.
He didn't do his growing up alone as a child; he has two younger brothers named Jesus Diaz and David Diaz.
Jesus is also a footballer like his elder brother, who plays for the Portuguese side FC Porto B.
All the Diaz brothers practiced football at a certain point when they were much younger and living together.
Luis Diaz's family is one big and happy family with so much in common, and they are all very close to each other.
Diaz Career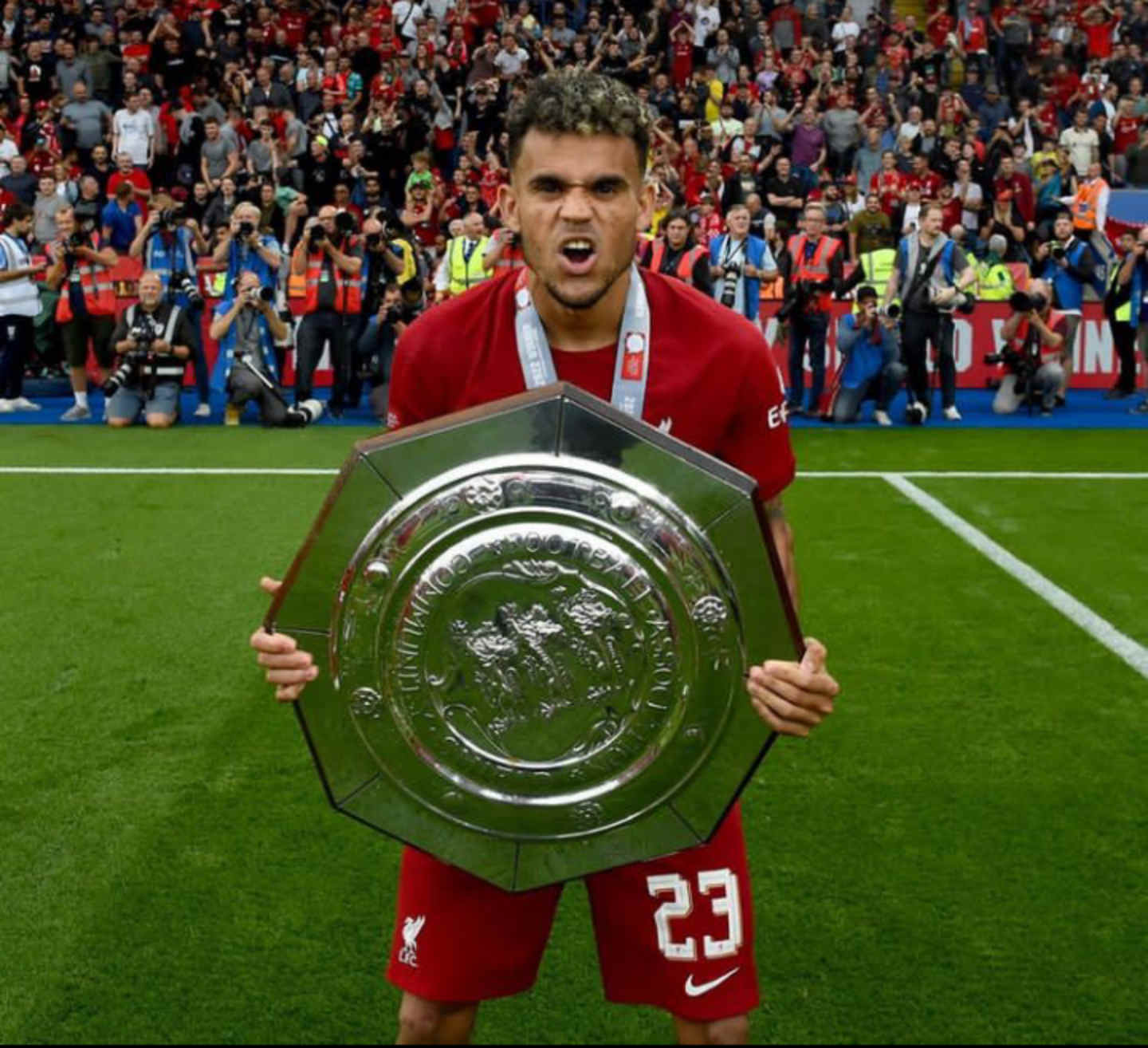 Luis Diaz's football career took off with so much power as he started off playing in a local team until his teenage years.
His career didn't start with one of the most prominent football Academies in Europe until despite all his potential as a young player.
His father groomed him when he was six, playing for a football school his Dad owned.
He was with his father local academy until he grew up into a 17-year-old boy who decided to go for a tryout.
Luis Diaz got an invite to play in front of Atlético Junior, who hosted a tryout competition which was how they picked him into their youth team in 2014.
He was picked to play for Colombia in a competition he dazzled enough to earn himself respect and quickly move to Atlético Junior senior team in 2016.
Upon signing his first professional deal, he got a loan move to Barranquilla, who helped a lot in making him who he is today.
Barranquilla had to place Diaz on a dietary plan to help him gain more weight based on how his appearance looked when he joined them.
His stay with the club saw him making 34 appearances and scoring three goals before returning to his parent club.
He stayed with Atlético Junior from 2017 to 2019, in which he played over 67 games and scored 15 goals before his big break in Europe.
Portuguese side FC Porto beat the likes of Zenit Saint Petersburg to sign Luis Daiz from Atlético Junior on the 10th of July 2019.
He continued his development with the club but also had so much work to do in making him adapt quickly to European football.
His career boomed to the next level as, over his time with Porto, he played for them 77 times from 2019-22, scoring 26 goals.
Liverpool completed a move for Luis Diaz on the winter window deadline day on the 30th of January, for a fee worth over €45 million with €15M in addons.
He wasted no time establishing himself as a critical player for the Premier League side as they went on to win the Carabao and Emirates FA Cup titles.
Luis Diaz was part of the Champions League final team who lost against Real Madrid during the 2021-2022 season.
Diaz Relationship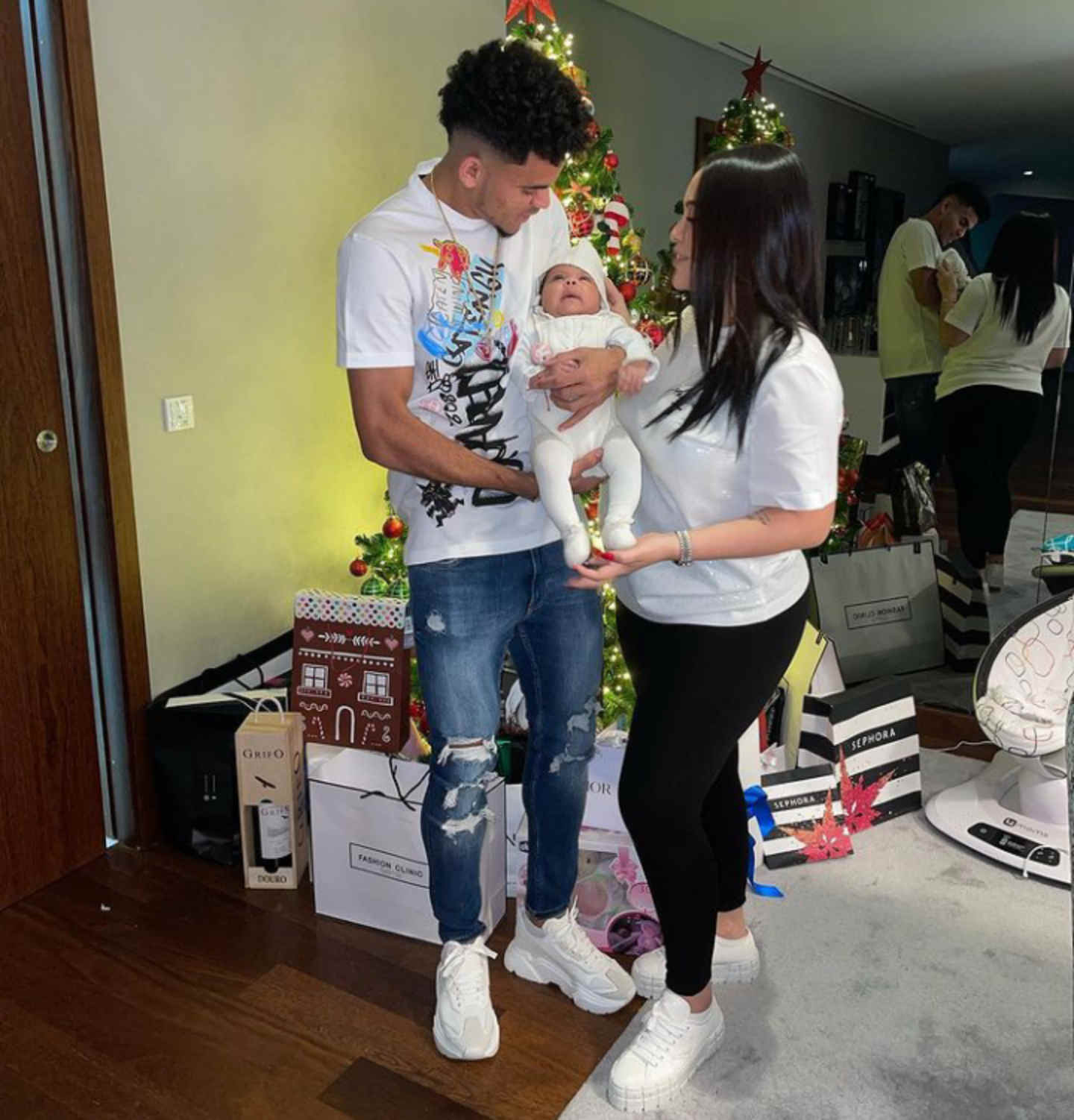 Luis Diaz is in a committed relationship with his long-time girlfriend, Gera Ponce.
Gera is from Colombia and is of the same ethnicity as Diaz, who they both met in their hometown.
They have been together for an extended period, which has helped them become more partners in their relationship.
Their relationship is solid today, 2022; they already have a child just a few months old.
Gera and Diaz's romance dates back to 2019, when they revealed to the public that they were in a relationship.
Since then, their relationship has been in the public eyes despite them doing so much to keep their privacy.
They both welcome a child together on the 5th of November 2021, and their child is named Roma Diaz.
READ MORE – Conor Gallagher Bio Career Net Worth
Their Child will be one year old when it gets to November 2022, when they will throw a big birthday celebration.
The work hopes to have more children together in their relationship, which will go a long way.
Luis Diaz is a blessed father and proud to have a happy family with his fantastic girlfriend by his side.
Luis Diaz Net Worth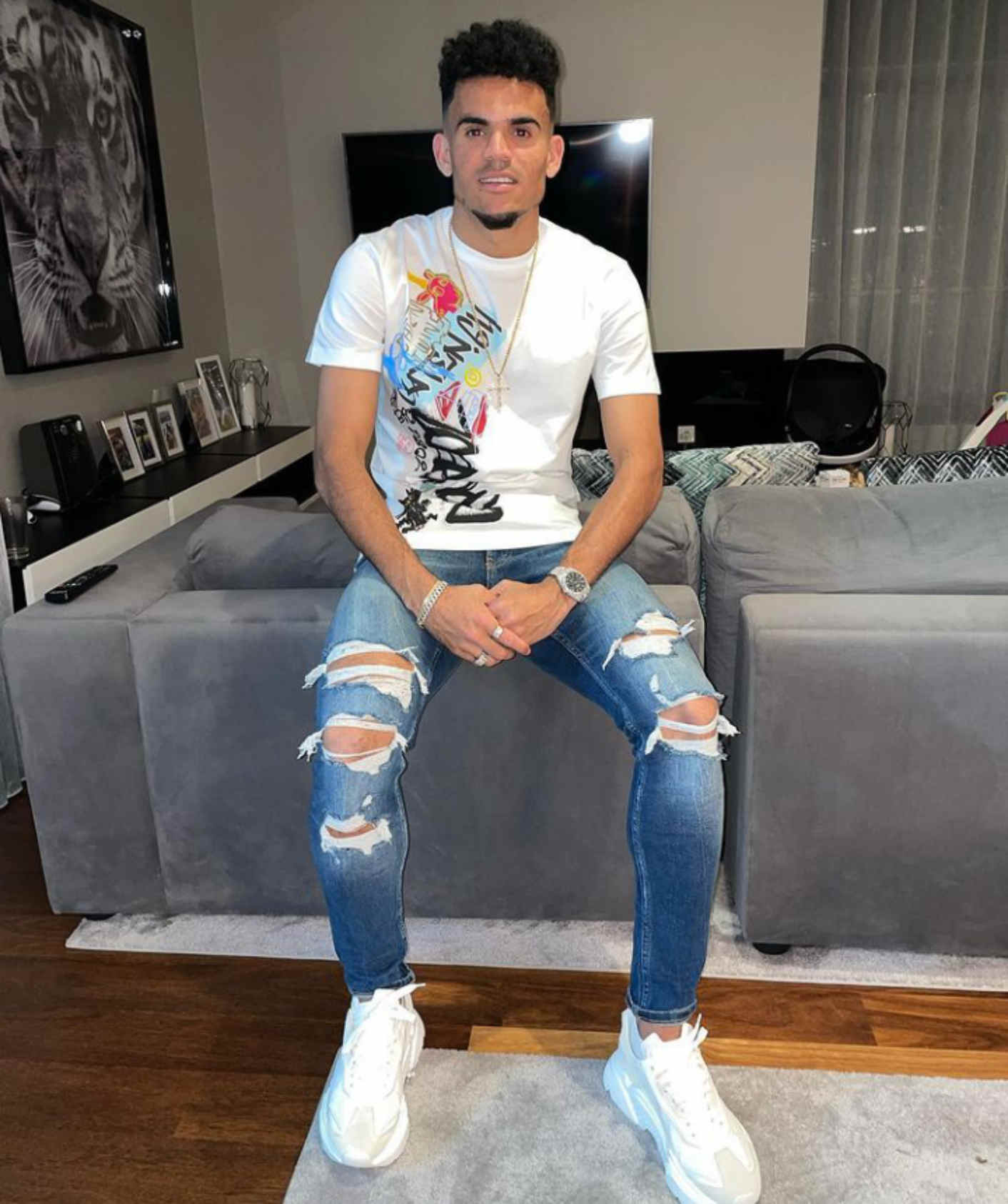 Luis Diaz net worth as of 2022 is around €1,500,000 million, which is all from football.
His move to Liverpool helped increase his net worth as his time with Porto wasn't fetching much for him in terms of weekly wages.
He earns €57,000k weekly wages with Premier League side Liverpool, and his annual salary is €684,000k.
He also has some other side hustles with his sponsors and other brands who push their products through his name.
His market value is at around €60 million and could be going higher based on his performance.
Luis Diaz is developing well and could see his net worth hit an all-time high in the coming years.